They are the future — Bot, Cyborg, Android, Humanoid, and Crypto Ninja. Exclusive GamesPad NFTs will appear on the OKEx NFT marketplace on January 14.
Tortola / British Virgin Islands / January 2022 / — With the launch of GamesPad, the ultimate gaming, NFT and metaverse ecosystem, the GameFi world is already on its way to a new era. GamesPad is proud to have their limited edition NFTs be listed on the OKEx NFT marketplace where crypto enthusiasts from around the world can purchase, sell, and trade these rare digital assets.
Non-fungible tokens (NFT) have become even more popular. With about $11 billion in sales in the third quarter of 2021, it is easy to see that this new technology has already grown into a large and booming industry. Public attention to NFT skyrocketed last year with record sales in the market, and we can confidently state that there is something more significant, more impressive, and exciting ahead of us in 2022.
Meet the Most Anticipated NFT Collection
The power of NFTs is directly related to their global reach, and with the strong partnerships with marketplaces like OKEx NFT, GamesPad NFTs are able to reach their full potential. The seasoned professionals behind GamesPad are proud to present new NFTs to the world: Bot, Cyborg, Android, Humanoid, and Crypto Ninja.
Bot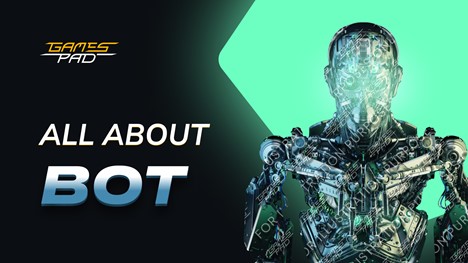 Bot is no longer a program. He is unique, strong, and courageous. With capabilities much more than daily operations, Bot is ready to abandon it all in search of his new destiny, new life in the vastness of the crypto-verse, a deep understanding of the truth, and how he can change the world for the better while breaking away from the mold that created him.
Cyborg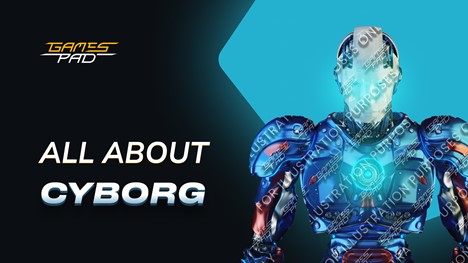 Fighting for his planet, he once died, but it was just the beginning of his incredible journey. He got a new body made of iron and a second life. Living on the verge of two worlds, he is neither entirely a robot and nor a human. Nothing in the human world attracts him anymore as he has tried an addictive taste of greater power and freedom.
Android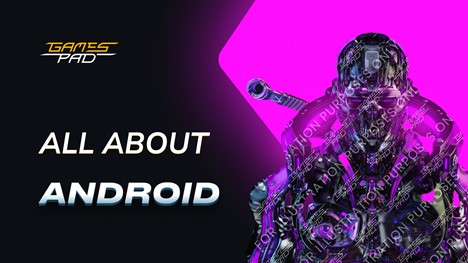 His style says one word — power. Android performs a billion operations per second. Speed is his life and passion, and his artificial intelligence is hard to beat. Android transmits information remotely through touch. Android is not an ordinary robot. He is definitely something much more. Are you ready to meet him? You will never forget this acquaintance.
Humanoid
Resembling a human but programmed to perfection — a humanoid is ready for any challenge or creature it may encounter. The world must be ready to face its terrifying wrath. Meet Humanoid.
Crypto Ninja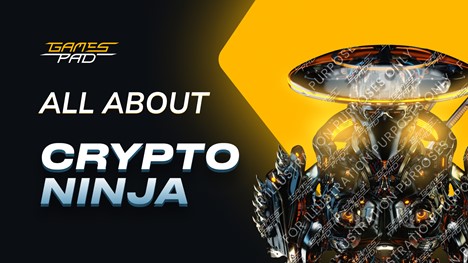 Stylish, powerful, and second to none. Crypto Ninja is an assassin warrior who was raised by elite fighters. He is a great spy and scout who hides in the light while using shadows as his deadly weapons. A covert agent, and mercenary capable of disappearing in the blink of an eye, killing his opponents with the light flick of a finger or even a passing glance. His goals and objectives are complex, and he wants to achieve greatness at any cost and will do whatever it takes to get things done. Will you be the chosen one, his next disciple?
About GamesPad
GamesPad is a first-of-its-kind holistic ecosystem for all things gaming, NFT, and the metaverse. Bringing together a decentralized VC, multichain launchpad, game incubator, NFT aggregator, and marketplace, GamesPad is set to revolutionize the GameFi industry. Featuring a team of industry professionals with over 20 years of combined crypto and blockchain experience, whose goal is to help the most impactful crypto gaming projects raise funds, build communities, and provide the opportunity for retail buyers to invest in the deals on equal terms with VCs. With the launch of GamesPad limited edition NFTs, they are excited to propel the world of GameFi into the future.
About OKEx NFT
OKEx is a leading international cryptocurrency exchange that has recently launched DeFi Hub and NFT marketplace. As a cutting-edge crypto platform, it provides advanced financial services, hundreds of tokens, and trading pairs to traders worldwide. Trusted by over 20 million users in over 180 regions around the world, OKEx works to provide an engaging platform that helps empower everyday individuals to explore the world of crypto.
Due to the growing demand for non-fungible tokens, NFT trading platforms are becoming a new frontier not only in the crypto ecosystem but also in the wider world of technologies. The experienced professionals behind OKEx clearly see the need for a comprehensive system for the fast-growing NFT market and therefore decided to create their own NFT marketplace. It is great to see how OKEx is expanding its decentralized footprint, and we are proud to be a part of this exciting journey.