The cryptocurrency market and the broader financial ecosystem have had a wild few days recently. Massive volatility hit the cryptocurrency market over the weekend as investors rushed to move money around hours after regulators closed Silicon Valley Bank (SVB) due to a bank run. This wild price swing caused USD Coin (USDC) to depeg and Cardano (ADA) to plummet. TMS Network (TMSN), a new entrant in the DeFi market, remained stable throughout the crisis. Days later, investors are shifting funds to TMS Network (TMSN), which presents itself as a hedge against losses while USD Coin (USDC) and Cardano (ADA) remain bearish.
The TMS Network (TMSN) is a decentralized, Ethereum-based all-in-one trading platform that aims to revolutionize the traditional trading industry by addressing some of its most pressing problems, including a lack of price uniformity, high trading fees, price manipulation, wash trading, transaction delays, inadequate trading experiences, and a lack of trader education.
USDC Stablecoin Depegs From $1 on $3.3 Billion SVB Exposure
USD Coin (USDC) is the second most popular stablecoin. USD Coin (USDC) is fully backed by cash reserves and short-term Treasuries, ensuring a constant $1 value. Circle, the issuer of USD Coin (USDC), announced on Saturday that Silicon Valley Bank holds $3.3 billion of the $40 billion backing USD Coin (USDC). This came at a time when reports had emerged that Silicon Valley Bank had run out of cash, setting in motion one of the biggest bank failures in history. Circle's announcement shook confidence in USD Coin (USDC), and the stablecoin began to fall. This would see panic selling by USD Coin (USDC) holders pushing the coin as low as 81.5 cents. Since then, USD Coin (USDC) has recovered and is trading at around 99 cents.
Cardano (ADA) Could See A 13% Drop in The Coming Days
The SVB turmoil had an impact on more than just USDC. Cardano (ADA) also suffered a setback. However, unlike the USD Coin (USDC), Cardano (ADA) had been falling for the majority of the previous 20 days. Furthermore, the coin's future still looks gloomy. Cardano (ADA), currently trading around 32 cents, is in danger of dropping another 13% to 26 cents as investors begin to accept that the 2023 bull run may be over.
Cardano (ADA) is trading more than 80% below its all-time high of above $3 in 2021. Cardano (ADA) also faces a direct threat from titans such as Ethereum (ETH), Solana (SOL), and Avalanche (AVL) (AVAX), which have strong fundamentals.
Investors are Shifting to TMS Network (TMSN)
While the USD Coin (USDC) and Cardano (ADA) led the downward movement, TMS Network (TMSN) saw more purchases. The new market entrant has recently gained popularity among long-term investors due to its unique trading approach, which translates to significant growth potential.
TMS Network (TMSN) provides traders with a one-stop shop for all their trading requirements. TMS Network (TMSN) is the first platform of its kind, providing a seamless and enjoyable trading experience with instant transaction processing and no FIAT payments required.
TMS Network (TMSN) allows users to trade all derivatives, including stocks, CFDs, cryptocurrency, and forex, using cryptocurrency payments and without opening a trading account. TMS Network (TMSN) offers non-custodial portfolio management, allowing traders to connect their wallets and execute trades while retaining full control of their assets. Users can trade on all major exchanges without ever having to open another account. This eliminates the need to entrust their assets to a third party, giving them greater peace of mind and security.
Furthermore, TMSN token holders are entitled to commissions when trading on the TMS Network (TMSN) based on the volume traded across the platform by other users. This encourages them to increase the trading volume on the platform, resulting in more revenue for the platform and its users.
TMS Network (TMSN) ongoing presale is a golden opportunity to buy in at a discounted price. The presale is currently in its second round, with significant growth. Analysts believe TMS Network (TMSN) will easily 100x before the end of the year. And, as the crypto community anticipates a bull market in 2024-25, we can expect TMS Network (TMSN) to outperform Cardano (ADA) and other mainstream cryptocurrencies. Don't miss this opportunity; invest in TMS Network (TMSN) today.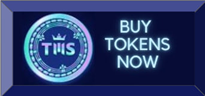 For more information on TMS Network (TMSN), please see the links below:
Presale: https://presale.tmsnetwork.io
Website: https://tmsnetwork.io
Telegram: https://t.me/tmsnetwork
Disclaimer: This is a paid release. The statements, views and opinions expressed in this column are solely those of the content provider and do not necessarily represent those of NewsBTC. NewsBTC does not guarantee the accuracy or timeliness of information available in such content. Do your research and invest at your own risk.