Ongoing market stability is starting to get on investors' nerves, who are growing increasingly concerned about entering a renewed "crypto winter", or a prolonged bearish period for cryptocurrencies, as the market observed between 2018 and 2020.
While such an event seems exaggerated, for now, 2022 certainly hasn't been kind to cryptocurrencies so far, with the total crypto market being down over 30% since January. In that context, we will review two discounted blue-chip cryptocurrencies, Ripple (XRP) and Avalanche (AVAX), and analyse Quitriam Finance (QTM), a new presale.
How impressive is Ripple (XRP)?
One of the very first cryptocurrencies to be launched after Bitcoin (BTC), Ripple (XRP) is one of those senior projects that have successfully overcome the test of time.
In its quest to disrupt the fast-moving digital payment landscape, Ripple locked strategic partnerships with major financial organisations like Bank of America, Canadian Imperial Bank of Commerce, Santander, American Express, and several others.
Essentially, Ripple aims to simplify the process of moving money worldwide for businesses, something which remains surprisingly lengthy and costly, even today. Indeed, traditional transfers pass through a myriad of financial institutions, each taking a cut, making the entire process unnecessarily long and expensive.
Ripple cuts out the middlemen and developed a blockchain-based network that connects individuals and institutions more directly, allowing for near-instant transfers worldwide and in any currency, and all of that for minimal costs.
To this end, Ripple developed a range of industry-leading and interconnected solutions, including RippleNet, the XRP Ledger, RippleX, and the XRP cryptocurrency itself, therefore offering one of the most complete networks currently in existence, challenging even the SWIFT legacy interbank communication system.
However, Ripple has been embroiled in a lawsuit from the US Securities and Exchange Commission (SEC) since late 2020, due to its native currency XRP being accused of being security in disguise.
With the recent selloff, XRP is currently trading at its lowest level since January 2021. For those who believe in Ripple's intrinsic value and a positive outcome from the current lawsuit, now could be a great time to initiate a position.
Could Avalanche (AVAX) become the next blockchain power?
Avalanche (AVAX) is another promising project launched at the end of 2020. Despite the current selloff across the overall crypto market, Avalanche remains a top 15 cryptocurrency with a market cap of over $7.5 billion.
Avalanche claims to be the fastest platform for smart contracts in terms of time-to-finality. Its network operates on a Proof-of-Stake (PoS) consensus mechanism, unlike Bitcoin or Ethereum (ETH) which resort to Proof-of-Work (PoW). As a result, Avalanche is much faster, able to handle approximately 4,500 transactions per second (TPS), as well as more cost and energy-efficient.
Avalanche presently boasts around $4.41 billion in total value locked (TVL) across its ecosystem, ranking it fourth blockchain by TVL, after Ethereum, Binance Smart Chain (BSC), and Tron (TRX).
Avalanche, therefore, features one of the richest ecosystems of the moment, with around 200 protocols being hosted on its network, including market leaders such as Aave (AAVE), Trader Joe (JOE), Curve (CRV), and others.
Now rivaling older established projects such as Ethereum, Cardano (ADA), or Polkadot (DOT), Avalanche is one of the most interesting projects to watch at the moment given its promising prospects.
Its native currency, AVAX, is down significantly following last week's selloff, now trading around $28.20, its lowest level since August 2021. Now could be a great time to add this promising project to your portfolio…
The potential of Quitriam Finance (QTM)
Currently, under development, Quitriam Finance (QTM) is an emerging entertainment-focused project about to undergo its market launch.
Its native token, whose ticker is QTM, is currently being pre-sold for $0.000024, with a listing date yet to be announced but likely to be around mid-July.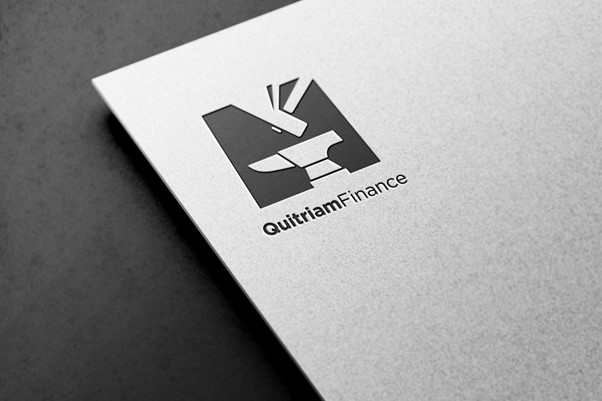 Quitriam Finance aims to create an entertaining, game-like universe where users will be able to mine mithril ore, which can then be "melted" to create NFTs and other yield-producing items.
With a total supply capped at 500 billion tokens, Quitriam Finance ambitions to achieve a $12 million market cap at current prices. This makes Quitriam Finance a relatively small-scale project that could be therefore better suited to seasoned crypto investors.
On top of being Quitriam Finance's native utility token, QTM is also expected to contain governance prerogatives, allowing its holders to partake in the project's decision-making and development. Quitriam Finance will also offer staking-dedicated liquidity pools to enable users to generate additional side returns.
Quitriam Finance also aims to issue a native USD-pegged stablecoin, Quitriam Coin (QC), an ambitious move given the crash of the leading stablecoin TerraUSD (UST) two weeks ago.
Certainly displaying no shortage of ambition, we will see in the coming weeks if Quitriam Finance will live up to expectations…
Learn more about Quitriam Finance:
Website: https://quitriam.io/
Presale: https://presale.quitriam.io/register
Telegram: https://t.me/QUITRIAMFINANCEOFFICIAL
Disclaimer: This is a paid release. The statements, views and opinions expressed in this column are solely those of the content provider and do not necessarily represent those of NewsBTC. NewsBTC does not guarantee the accuracy or timeliness of information available in such content. Do your research and invest at your own risk.