Litecoin (LTC) and Fantom (FTM) have faced challenges in matching up with their previous gains in the cryptocurrency market, while TMS Network (TMSN) has already raised $3.9 million. This article will examine why TMSN has gained traction in the crypto industry, and the potential factors that have contributed to its success.
Litecoin (LTC) miners started heavy token accumulation while the price still remains 0.19% down
Recent reports say Litecoin (LTC) miners have added more coins to their accounts. The event began to take place after Litecoin (LTC) went through a sell-off frenzy last month. It is found that miners increased their Litecoin (LTC) holdings from $4.37 million tokens to $4.47 million. Additionally, the extra 100,000 LTC coins accumulated by Litecoin miners are worth around $9.3 million.
Further, the supply of new Litecoin (LTC) coins has reduced due to the accumulation of block rewards. The Litecoin (LTC) community hopes this incident will bring a bullish signal for the token in the market.
However, the technology that runs Litecoin (LTC) is still more outdated than most cryptos. It has caused a lack of coin demand. Moreover, Litecoin (LTC) has limited supply, which makes it difficult for investors to get into its ecosystem. Currently, it's trading at $90.74, which is a 0.19% drop within a day.
Fantom (FTM) places its bets on dApps development while trading below $0.5
The Fantom (FTM) community appointed a new board member, Andre Cronje. The platform has been focusing on supporting dApps development for the entire year. Fantom (FTM) aims to provide dApp developers with a better environment to work on their projects. It will further require Fantom (FTM) developers to create sustainable businesses. Another focus of Fantom (FTM) is to ensure the platform differentiates itself from other Layer 1 solutions.
Cronje has proposed multiple practices to enhance decentralization across the Fantom (FTM) network. The board members also seek approval from Fantom's (FTM) governance system to pass the proposal to reduce the token's burn rate by 75%. They want Fantom (FTM) tokens not to be destroyed but distributed as incentives to dApp developers. It might boost Fantom's (FTM) price, but as of press time, the token is trading at a low value of $0.4622.
TMS Network (TMSN) to shift full control toward users from centralized entities
TMS Network (TMSN) is the first ever multi-asset blockchain-based trading network to raise $3.9 million in funds within a few weeks. The platform aims to offer the combined benefits of using cryptos and derivatives trading. TMS Network (TMSN) brings a decentralized ecosystem with a key feature of non-custodial portfolio management. It allows people to trade without needing approval from any third party across TMS Network (TMSN). Instead, they have complete control over the assets they trade. Thus, the platform ensures traders feel comfortable, secure, and empowered while trading their valuable assets on TMS Network (TMSN).
Additionally, TMS Network (TMSN) token holders play an important role in dictating future developments of the platform. For example, holders can give their votes on proposed upgrades by TMS Network (TMSN) developers, and can either pass or reject the proposal. Thus, TMS Network (TMSN) ensures its users experience a sense of ownership and support of a strong community.
These advantages have created a buzz among investors looking for promising investments. This year, experts have predicted an amazing amount of 1400% return.
One can earn such high profits by investing $0.075 on its presale token. So, don't wait any longer, and book your TMS Network (TMSN) tokens and acquire this year's highest earning.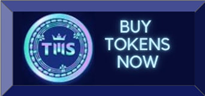 Learn more about TMS Network here:
Presale: https://presale.tmsnetwork.io
Website: https://tmsnetwork.io
Telegram: https://t.me/TMSNetworkIO
Twitter: https://twitter.com/@tmsnetwork_io
Disclaimer: This is a paid release. The statements, views and opinions expressed in this column are solely those of the content provider and do not necessarily represent those of NewsBTC. NewsBTC does not guarantee the accuracy or timeliness of information available in such content. Do your research and invest at your own risk.