Silvergate Bank had been a trusted presence in the crypto world for years, but it appears the recent industry and regulatory developments have taken their toll on the bank. Silvergate Capital Corporation recently released a press statement announcing its decision to shut down, bringing an end to an era that many crypto businesses had come to depend on.
Predictably, companies like FTX and Genesis hit them especially hard as they relied heavily on Silvergate services, illustrating how ultimately, few firms possess any sort of significant resistance when it comes to navigating turbulent market conditions.
Fortunately, those seeking to protect their investments from the decline of large financial institutions can turn to the TMS Network (TMSN). Recently gaining popularity amongst digital asset traders who demand trading safety and security above all else. As markets continue to become tougher, more and more investors seek out TMSN for effective hedging against losses caused by irreparable damage to the crypto community.
Why Did Silvergate Collapse?
Silvergate has recently seen some unexpectedly dire financial news. In January, they reported losing an impressive one billion dollars in the past quarter after customers withdrew $8.1 billion. On top of that, their filing released on March 1st revealed that the issue was even more serious than first thought.
Not only is this terrible news for the bank itself, but it could spell disaster for the overall crypto industry as well. Without reliable banks like Silvergate to handle banking needs, companies may have to turn to less genuine and regulated institutions if they don't want to move away from cryptos altogether. This could introduce extra risk into the crypto ecosystem; risk which could be devastating to everyone involved.
How The New Has Effected The Market
The news of Silvergate's collapse sent shockwaves through the entire crypto sector. Many companies that relied on their services for financing and trading saw their stocks plummet in value as panic spread. Companies like Coinbase, Crypto.com & even Tether stablecoin are slowly but surely switching over their banking needs to other parties.
This has also put more pressure on existing cryptocurrency exchanges, as they had to absorb more trading volume without the assistance of a reliable banking partner to keep up with demand. This has further exacerbated the volatility of the markets, making it harder for investors to accurately predict their risk exposure and caused the overall market to plummet.
How TMS Network (TMSN) Can Help
The TMS Network (TMSN) is a decentralised protocol aimed at providing traders a one-stop shop for all of their trading needs. In times like these, investing in solid projects is even more important as investors seek safe havens from the unpredictable nature of the markets.
TMSN provides a wide variety of services, such as portfolio management, research & analytics and automated trading software. You can hedge by buying TMS Network (TMSN) token in its presale, which now stands at $0.036. The token will go live on Uniswap in June this year and is expected by many to outperform the market and be a solid investment for long-term holders.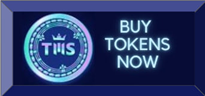 Presale: https://presale.tmsnetwork.io
Whitepaper: https://tmsnetwork.io/whitepaper.pdf
Website: https://tmsnetwork.io
Telegram: https://t.me/tmsnetworkio
Discord: https://discord.gg/njA95e7au6
Twitter: https://twitter.com/tmsnetworkio
Disclaimer: This is a paid release. The statements, views and opinions expressed in this column are solely those of the content provider and do not necessarily represent those of NewsBTC. NewsBTC does not guarantee the accuracy or timeliness of information available in such content. Do your research and invest at your own risk.