In the midst of the crypto market's volatility, one crypto project has taken the biggest hit, losing over 90% of its worth in just 24 hours.
Surprisingly, Terra is being discussed here, which is not a minor token or a one-time incident, but rather a top-10 crypto-token (excluding dollar-pegged stablecoins).
While one token is losing enormous value in a single day, another has made the rounds since its founders announced its July launch.
LUNA price crashes 95% trades below $1.0. What holds next?
For the eighth consecutive day, the LUNA price breaks all records and continues to fall.
The token's worth plunged over because of the UST (Terra USD), which is an algorithmic stablecoin, de-pegging fiasco.
TerraUSD is an algorithmic stablecoin that uses Luna to maintain parity with the US dollar. If TerraUSD falls below $1, additional Luna is created to make TerraUSD more scarce and boost the price back up to $1.
It lost its peg in the past few days, threatening the entire ecology. When huge amounts of TerraUSD are sold, additional Luna is created, increasing supply rapidly.
The Terra community intends to enhance this, allowing for more LUNA production, albeit this will further depress its value.
Nonetheless, investors are hesitant to invest in the token because they fear the worse.
Is Gnox (GNOX) the next profitable crypto?
The Gnox Protocol is proud to be the world's top reflection project that invests in DeFi yield-earning protocols for the benefit of its users.
It is the first DeFi earning protocol to provide "Yield Farming As A Service" to investors, and it seeks to make earning as simple and frictionless as possible in order to maintain its consistent growth.
The project team aims to eliminate barriers to entry by providing education, seamless investment tracking and a single investment vehicle. They strive to provide an easy to use and secure way to earn passive income.
Through analysis and continuous improvement of the existing version, Gnox identified a market gap where treasury funds can be used to help users in ways other than a flat percent of all transactions.
The majority of its stable coins, DeFi LP tokens, and NFTs will be housed in its treasury, which is a multi-signature protected vault. Then, Gnox will use its strategists' expertise to acquire and trade these digital assets for profit.
Furthermore, Gnox's multi-chain protocol will support Ethereum and Polygon. The bridge will be free to use, and only actual transactions will be charged.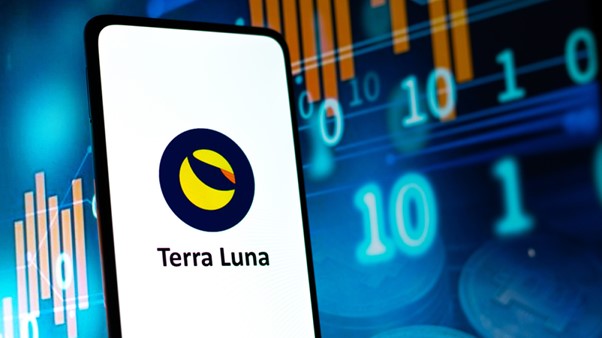 Gnox is growing in popularity as the price of Terra falls
While Terra's nearly 100% collapse has the rest of the cryptocurrency market on edge, Gnox's presale makes crypto enthusiasts excited owing to its unprecedented release plans.
The excitement surrounding Gnox's presale has grown in the past few days as several media outlets have begun reporting on their innovative plans, confirming to the crypto world that it is here to stay.
The Gnox community is in charge of changing the blockchain for the betterment of its members through its feature "Yield Farming As A Service," which has been tried, tested and used by countless DeFi experts.
Gnox, a KYC approved by renowned security audit firms, will reward long-term investors by delivering a passive income proportionate to what the treasury produces within the timeframe.
Many people believe that Gnox is an example of a presale that will grow into a much larger project contending for the top spots among the existing crypto giants.
Learn more about Gnox:
Join Presale: http://presale.gnox.io/register
Website: https://gnox.io
Telegram: https://t.me/gnoxfinancial
Discord: https://discord.com/invite/mnWbweQRJB
Twitter: https://twitter.com/gnox_io
Instagram: https://www.instagram.com/gnox.io