Big Eyes Coin (BIG) is one of the new cryptocurrencies currently creating a buzz in the fourth stage of its presale. Big Eyes Coin (BIG) is seeking entry into the cryptocurrency market to disrupt the meme coin sector with unique offerings.
With Big Eyes Coin (BIG) already exhibiting signs of market success, this article explores Solana (SOL) and Algorand (ALGO) and whether the Big Eyes Coin will have as much cryptocurrency market potential as SOL and ALGO upon launch.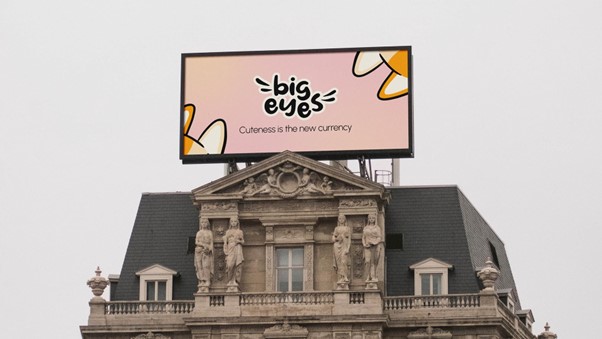 Solana (SOL) is Waxing Stronger Everyday
Solana (SOL) is a fast-growing blockchain that closely resembles Ethereum (ETH) in terms of usage and functionality. Powering an innovative decentralised platform, Solana (SOL) has smart contract capability and enables users to create and launch cutting-edge crypto projects.
Solana's (SOL) speed and high scalability are among its key strengths. Solana (SOL) can process as many as 50,000 transactions per second, thanks to the altcoin's ability to achieve high-speed transaction rates and incredible processing capacity.
With Solana (SOL) solving the blockchain trilemma of scalability, decentralisation, and security, developers are massively adopting the coin for their crypto projects. Reviews by crypto experts show that Solana (SOL) is among the best cryptocurrencies to invest in in 2022 due to its high profitability and cryptocurrency market performance.
Algorand: Powerful and Sustainable Crypto
Algorand (ALGO) is a self-sustaining, decentralised, blockchain-based network that is secure, efficient, and scalable. Partnering with ClimateTrade, Algorand (ALGO) ensures the offsetting of carbon footprint in small quantities, making it environmentally sustainable, hence the moniker "green blockchain."
Algorand (ALGO) is one of the few cryptocurrencies that checks all the right boxes in terms of functionality, and it has continued to improve the quality of its network. The altcoin offers users a platform to conduct transactions at low costs while ensuring high transaction speed.
In terms of scalability, Algorand (ALGO) runs on the Proof-of-Stake (PoS) algorithm, which makes it highly scalable. As such, Algorand (ALGO) can perform about 6,000 transactions per second.
Algorand (ALGO) has multiple use cases in the DeFi sector, offering users access to a wide range of exchanges, investment platforms, borrowing/lending protocols, secure trading, and more.
Since Algorand (ALGO) is based on open-source technology, developers can efficiently build and deploy decentralised applications (dApps) in its ecosystem.
Considering its competitive advantages, crypto analysts believe Algorand (ALGO) has the potential to become one of the top stars of the crypto space in the coming years.
Big Eyes Coin is Big on Promises
Big Eyes Coin (BIG) is a meme token making crypto enthusiasts ask several questions. One such question is whether it can succeed like cryptocurrency market leaders.
Per a cryptocurrency news report, Big Eyes Coin (BIG) has enormous growth potential. This means Big Eyes Coin (BIG) has high prospects of replicating the cryptocurrency market potential of the likes of Solana (SOL) and Algorand (ALGO).
Although a meme token, Big Eyes Coin (BIG) seeks to do things differently. Big Eyes Coin (BIG) aims to drive wealth generation to the DeFi space. The platform will power an emerging NFT ecosystem seeking for a place among the top 10 in the NFT market.
The new cryptocurrency will inspire seasonal NFT events where Big Eyes Coin (BIG) holders can obtain amazing NFT items they can sell at the platform's marketplace for real money.
While we await the announcement of its launch date, Big Eyes Coin' (BIG) pre-sale is currently ongoing. The presale is moving fast, with $5,464,389.60 raised so far at the time of writing, making now the best time to buy.
Given Big Eyes Coin' (BIG) promise to enable users to profit from the crypto market, as well as NFT minting and trading, there is a significant probability that it will perform as well as Solana (SOL) and Algorand (ALGO) in the market. If the new cryptocurrency stays true to its promises, it may perform better than both crypto top dogs.

For more information on Big Eyes Coin (BIG), visit these links:
Big Eyes Coin (BIG)
Website: https://bigeyes.space/
Telegram: https://t.me/BIGEYESOFFICIAL
Twitter: https://twitter.com/BigEyesCoin
Disclaimer: This is a paid release. The statements, views and opinions expressed in this column are solely those of the content provider and do not necessarily represent those of NewsBTC. NewsBTC does not guarantee the accuracy or timeliness of information available in such content. Do your research and invest at your own risk.