As the world of cryptocurrency evolves, so do the tokens that are available on the market. Today, there are thousands of crypto tokens to choose from, each with its unique benefits and drawbacks. With so many tokens to choose from, it can be difficult to know which one is right for you. In this article, we'll be taking you through the details of the current and future prospects of Snowfall Protocol (SNW), Huobi Token (HT), and EOS (EOS).
Huobi Token (HT)  is no longer what investors seek
At one point, Huobi Token was one of the most sought-after digital assets by investors. However, the Huobi token has since fallen out of favour and is now trading 76.73% below its all-time high of $39.81. The Huobi Group's native token, the Huobi Token (HT), is based on the Ethereum (ETH) blockchain and is used for a wide variety of transactions within the Huobi Group's global ecosystem.
Since 2019, Huobi Token (HT) has been in a steady decline, losing over 80% of its value. Huobi Token (HT) was designed to provide holders with a discount on trading fees and other benefits. However, since the launch of the Huobi token (HT), Huobi has implemented a tiered fee structure that doesn't offer any extraordinary benefits to HT holders. Additionally, Huobi token (HT) has been accused of engaging in wash trading and other unethical practices. These allegations have damaged the reputation of the Huobi exchange and led to a loss of trust from investors. As a result, Huobi Token (HT) is no longer seen as a valuable investment by many in the cryptocurrency community. Huobi Token's (HT) price has continued to decline as investors move their money elsewhere.
EOS (EOS) token steadily declining
The EOS (EOS) token has had a tumultuous few months. Since its all-time high in April 2018, EOS (EOS) has been steadily declining. The price of the EOS (EOS) token fell from $4.96 to $1.14 within a year, and it is expected to continue. EOS (EOS) is currently trading at 95% below its all-time high of $22.89. A number of factors could be contributing to the decline in EOS' (EOS) price like the overall state of the cryptocurrency market that has been in a slump for the last few months. Moreover, investors have begun to lose confidence in digital assets, leading to sell-offs across the board.
Additionally, there has been an increased selling pressure on EOS (EOS) in recent days as whales have offloaded their holdings. Lastly, the EOS (EOS) launch was delayed by a week due to technical issues, which may have caused some investors to lose faith in the project. When the EOS (EOS) finally launched, it was beset by technical problems and quickly ran into controversy over its governance model. Many investors are wondering if it's time to sell their tokens and move on to other projects.
Snowfall Protocol (SNW) To Take Over The Market Soon
The Snowfall Protocol (SNW) token is a new project that is taking the crypto world by storm. The Snowfall Protocol (SNW) project is designed to provide a new way to trade and invest in the cryptocurrency market. Snowfall Protocol (SNW) was developed to facilitate the transfer of both fungible and non-fungible tokens between different blockchain platforms. With the canonical token bridging protocol for fungible tokens, and the wrap and swap protocol for non-fungible tokens, the Snowfall Protocol (SNW) is bringing the user-friendliness of multichain interoperation services to a new level.
Snowfall Protocol (SNW) aspires to be the go-to solution for users seeking large returns from staking their cryptocurrencies. Snowfall Protocol (SNW) also offers its clients a diversified portfolio of tokens chosen to generate stable returns. Depending on the tokens used in the stake, Snowfall Protocol (SNW) gives returns starting at 20% and going as high as 100%. Snowfall Protocol's (SNW) current price is $0.045, which is soon expected to rise by a factor of 500.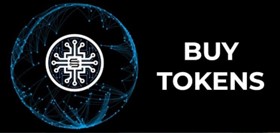 Don't miss out, join the Snowfall Protocol (SNW) presale today!
Presale: https://presale.snowfallprotocol.io
Website: https://snowfallprotocol.io
Telegram: https://t.me/snowfallcoin
Twitter: https://twitter.com/snowfallcoin
Disclaimer: This is a paid release. The statements, views and opinions expressed in this column are solely those of the content provider and do not necessarily represent those of NewsBTC. NewsBTC does not guarantee the accuracy or timeliness of information available in such content. Do your research and invest at your own risk.