On Thursday, February 16th, there were reports that a group of hackers utilized a flaw within the Platypus exchange to 'Emergency Withdraw' $8.5m of its USP stablecoin. That withdrawal was undoubtedly an emergency for someone. Its native PTP token also lost around a quarter of its value within 24 hours of the Hack.
The recent hacks aren't the first time we've had high-profile secretary breaches within this sector, which is why we often see an impressive amount of innovation to meet the demand for security in this decentralized market. This article will discuss a few big security guns, the up-and-coming Dogetti (DETI), and how they are putting security measures in place during the presale.
DASH-ing Prince
First, we have Dash (DASH), the payment cryptocurrency with a reputation for being safe and helping people sleep at night. As we know, nothing is more critical than uninterrupted sleep and a healthy bank balance. One of the main reasons for its security is the transfer speed which helps reduce leaks.
Dash utilizes a 'fork,' with no knife or a napkin. The fork refers to a split version of a Bitcoin protocol providing additional privacy. There are increased transaction fees, which is preferable to transactions being hijacked. Created in 2014, they were the first private cryptocurrency, utilizing a two-tier blockchain network with miners and masternodes.
Security may be its mainstay, but Dash CEO and founder Prince Boakye Boampong has been placed on 'indefinite administrative leave' while a financial audit takes place. There is increased industry scrutiny right now. Prince Boampong has allegedly been put on leave due to alleged financial impropriety.
Stand And Deliver My Zcash!
Secondly, we have the privacy-focused blockchain-based payments Zcash (ZEC), a network that prides itself in having zero-knowledge proofs (ZKPs) to shield transactions. This process helps to make all transactions private, even when using a public blockchain. The name of this secure coin may sound like it's sleepy, but The Electric Coin Company (ECC), which created Zcash, would suggest it's more of a Zorro.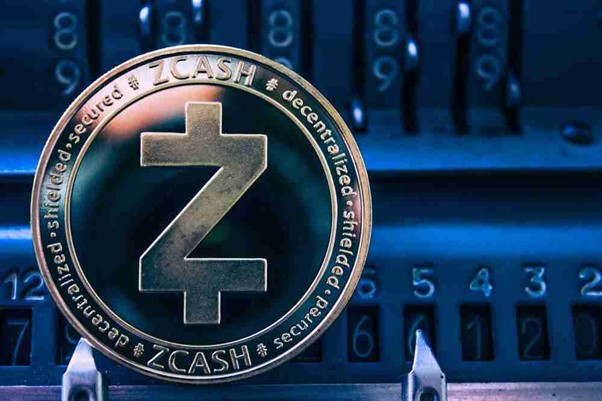 The ECC created Zcash as a Zero-Knowledge Succinct, Non-Interactive Argument of Knowledge, which my parents often called me. The ECC refers to a mechanism that allows its Zcash transaction to be fully encrypted, helping to increase security on transitions made throughout the blockchain.
Dogetti Guarding Your Money
Finally, we get to the planet's best friend, Dogetti, the tale-wagging bouncy presale meme coin that has set the crypto headlines ablaze! As the new family-focused gangster meme-coin hits the market, we also see another coin spotting the dangers of hacking within the landscape. Its DoggetiSwap exchange aims to ensure that all transitions are safe and go in the right direction, maybe even some charities here and there.
If you love memes, this is the community for you; with meme and gleam competitions, you'll have a hoot or a bark. It's up to you. With NFTs on offer, they are also branching into the metaverse and making sure you'll keep up with developments on the Dogetti DAO.
As Dogetti prides itself on community, or as they like to say, 'family,' they have laid out a welcome mat with a promotional code, offering an additional 25% Dogetti (DETI) tokens upon purchase. Just use WISEGUY25, no spaces, all in capitals; good luck!
Hacking Away At Confidence
Every time there is a high-profile hack, investor confidence gets knocked. This doesn't necessarily mean that it will be definitive, but what's important is that you meet these threats in kind. Investor confidence always returns when a new security development hits the market, so worry not; we have good people out there too.

For More Information On Dogetti (DETI):
Presale: https://dogetti.io/how-to-buy
Website: https://dogetti.io/
Telegram: https://t.me/Dogetti
Twitter: https://twitter.com/_Dogetti_
Disclaimer: This is a paid release. The statements, views and opinions expressed in this column are solely those of the content provider and do not necessarily represent those of NewsBTC. NewsBTC does not guarantee the accuracy or timeliness of information available in such content. Do your research and invest at your own risk.