The crypto space is filled with technology that is breaking new grounds. Ideas focused on making the community more effective and running to solve the problems of community members. These ideas have given rise to new projects and platforms that facilitate the exchange of cryptocurrencies and other digital assets.
The crypto exchange world has seen a lot of advances in technology. New tech platform Youniverze (YUNI) is looking to enhance the crypto world like Uniswap (UNI) and PancakeSwap (CAKE). This article will review what these platforms offer the community.
Youniverze (YUNI) – The Ideal Multichain Platform
Youniverze Finance (YUNI) is the ideal multichain go-to platform for crypto trading, sourcing, and bridging worldwide. Youniverze Finance (YUNI) will be able to find its user the most efficient, cost-effective, and secure path no matter where the user finds themselves in the whole world.
Youniverze Finance (YUNI) is superior in many ways. It identifies the most cost-effective bridge with the cheapest swap rate as it offers its users the best prices. Users will be exposed to a streamlined and user-friendly interface.
Youniverze Finance (YUNI) allows users to access numerous liquidity providers simultaneously, including in-chain and multichain liquidity providers. As a result, they will see fewer slippages in high-volume transactions.
This excellent platform will allow users to transfer assets across two blockchains. It also intends to support a wide range of blockchains, making crypto markets more accessible. Youniverze envisions a world where crypto users have a seamless experience in the crypto community and beyond by getting rid of all forms of transaction complications.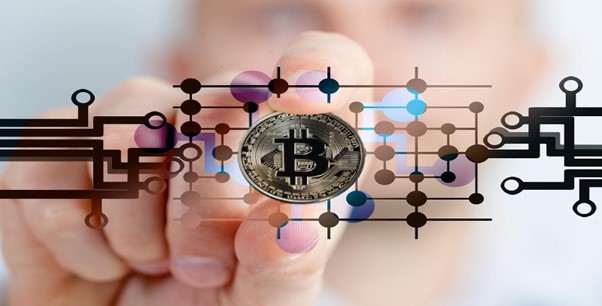 Uniswap (UNI) – Decentralized Network Protocol
Uniswap (UNI) is an Ethereum token powering an automated liquidity provider called Uniswap that is designed to make the exchange of Ethereum (ERC-20) tokens easy and seamless.
Uniswap (UNI) is a cryptocurrency exchange that uses a decentralized network protocol.  The protocol accelerates automated transactions between cryptocurrency tokens on the Ethereum blockchain through the use of smart contracts.
Uniswap v1 was founded and launched in November 2018 by Hayden Adams. Uniswap v2 launched in May 2020 and gained the title of the largest decentralized spot exchange in the world. A year later, Uniswap v3 launched on the Ethereum blockchain and was focused on making transactions cheaper and faster.
In a short time, Uniswap (UNI) had proven its popularity, with more than 94 million trades implemented since November 2018, when Hayden Adams launched the V1 protocol.
Pancake Swap (CAKE) – Trade Against A Liquidity Pool
PancakeSwap (CAKE) is a decentralized exchange used to swap on the BNB chain. It was launched in September 2020.
On PancakeSwap (CAKE), users trade against a liquidity pool on an automated market maker (AMM) model. Users deposit funds into these pools, receiving tokens in return.
PancakeSwap (CAKE) users can swap their coins for other coins without needing middleman services. It also offers high transaction speed and lower transaction fees.
One of the best things about the Binance smart chain is its cash flow. PancakeSwap(CAKE) has the most significant number of daily users of any decentralized application (dApp) and has the fourth-highest market volume. It supports various popular wallets like TrustWallet, TokenPocket, MathWallet, and MetaMask.
PancakeSwap (CAKE) has a high daily trading volume, which is excellent news for anyone looking to stake a token.
Conclusion
The fantastic features that include superiority, accessibility, and advantages in high-volume transactions are part of the Youniverze finance (YUNI) network and are qualities that cannot be overlooked and, therefore, will put Youniverze finance (YUNI) in the spotlight.
Youniverze (YUNI)
Presale: http://join.youniverze.io/
Website: http://youniverze.io/
Telegram: https://t.me/YouniverzeOfficial
Twitter: https://twitter.com/Youniverze_
Disclaimer: This is a paid release. The statements, views and opinions expressed in this column are solely those of the content provider and do not necessarily represent those of NewsBTC. NewsBTC does not guarantee the accuracy or timeliness of information available in such content. Do your research and invest at your own risk.