The volatility of the digital currency markets makes for a fast-paced, dynamic experience with unparalleled earning opportunities. However, while the crypto arena can be incredibly lucrative, along with high revenue potential comes increased exposure. As a result, investors are always looking for new ways to leverage these rapid market fluctuations while minimizing the risk as much as possible.
Crypto Arbitrage Trading – A Safer Strategy
One solution that is frequently used by professional traders and amateurs alike is crypto arbitrage. It is widely considered to be extremely low risk, while still offering great returns.
It involves taking advantage of temporary price inefficiencies that exist between crypto exchanges. The trader purchases a cryptocurrency on one exchange for the lowest available price and then sells it on another exchange for a higher price, to make a profit on the spread, before the price inefficiency is resolved.
It sounds simple, but practically speaking, this is almost impossible to achieve manually. For this reason, most crypto arbitrage is performed by automated trading algorithms, also known as bots. They have the capacity to instantly analyze a mass of data. They can monitor cryptocurrency prices around the clock, across multiple exchanges simultaneously, identifying arbitrage opportunities and executing trades, all with exceptional speed and efficiency.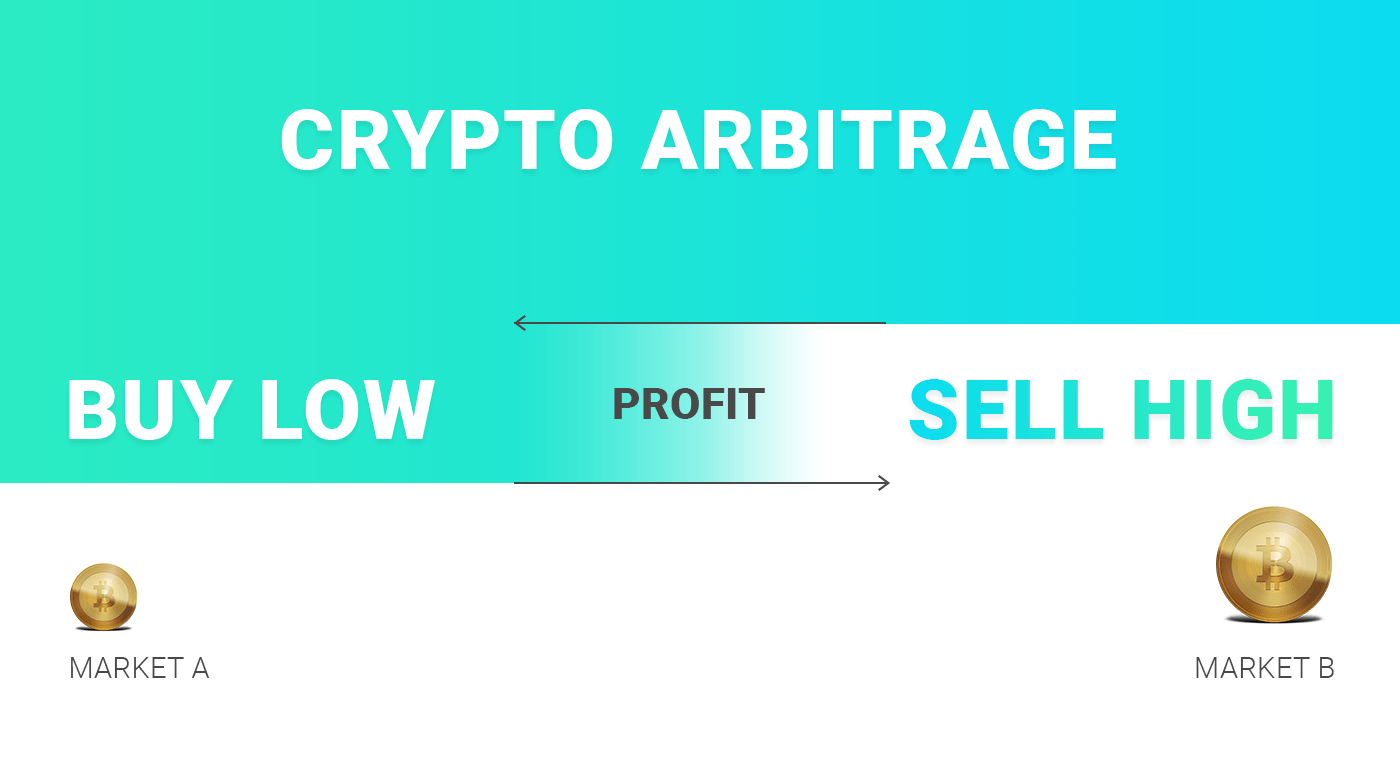 Arbismart Review – Transparency Is Key
Unfortunately, while the crypto space is filled with innovative, legitimate companies finding new ways to create revenue-generating opportunities within a more democratic, fair and secure economy there are also a number of untrustworthy operators. This means that your number one priority is security, particularly with your funds on the line.
ArbiSmart.com is a fully regulated, automated crypto arbitrage platform, with two EU licenses as well as bank-grade security and risk management protocols. The company, based in Estonia, has been around since early 2019 and has gained a well-earned, trusted reputation among the crypto community and a five-star rating on the leading customer review site, TrustPilot.
Arbismart Reviews – TrustPilot.
ArbiSmart also offers totally transparent pricing, charging no trading, deposit or withdrawal fees. In addition, the company account's page clearly states the profit range for each account level, so you know exactly how much of a monthly and annual profit you can expect to earn, in advance. Profits are highly competitive, starting at a little over 10% for the lowest account levels, and you can upgrade at any time. In fact, the average profit in 2019 was above 31%.
So, How Does It Work?
The first step is to sign up. Since the company is regulated, this involves uploading verification of your ID, to prevent fraud and protect the integrity of your account. Once you are registered, a relatively quick and easy process, you need to fund your account with an initial deposit of at least 500 EUR then the automated system takes over from there.
To use the platform, you need to purchase RBIS, ArbiSmart's native token, although daily arbitrage profits are generated in EUR. These earnings can be withdrawn straight to your bank account, BTC or ETH wallet. Although, many users choose to reinvest the profits for compounding and a long term token price appreciation.
The RBIS token is still unlisted on crypto exchanges. However ArbiSmart occasionally buys back tokens from clients through sell options. To date, some RBIS holders have earned over 50% in less than 12 months, due to the ongoing appreciation of the coin and buyback programs.
The system, accessible via any device, offers a user-friendly interface that allows you to deposit, withdraw and track your investments with ease, viewing your account history, current balance, trading activity and more, at a click.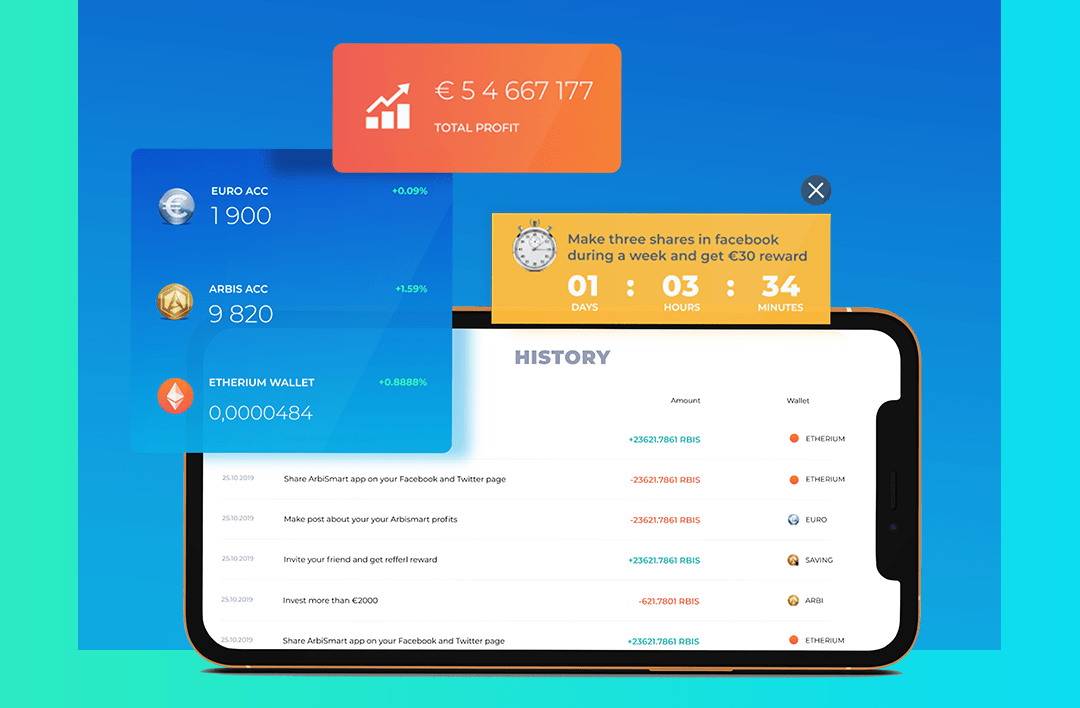 Taking Autotrading Tech to the Next Level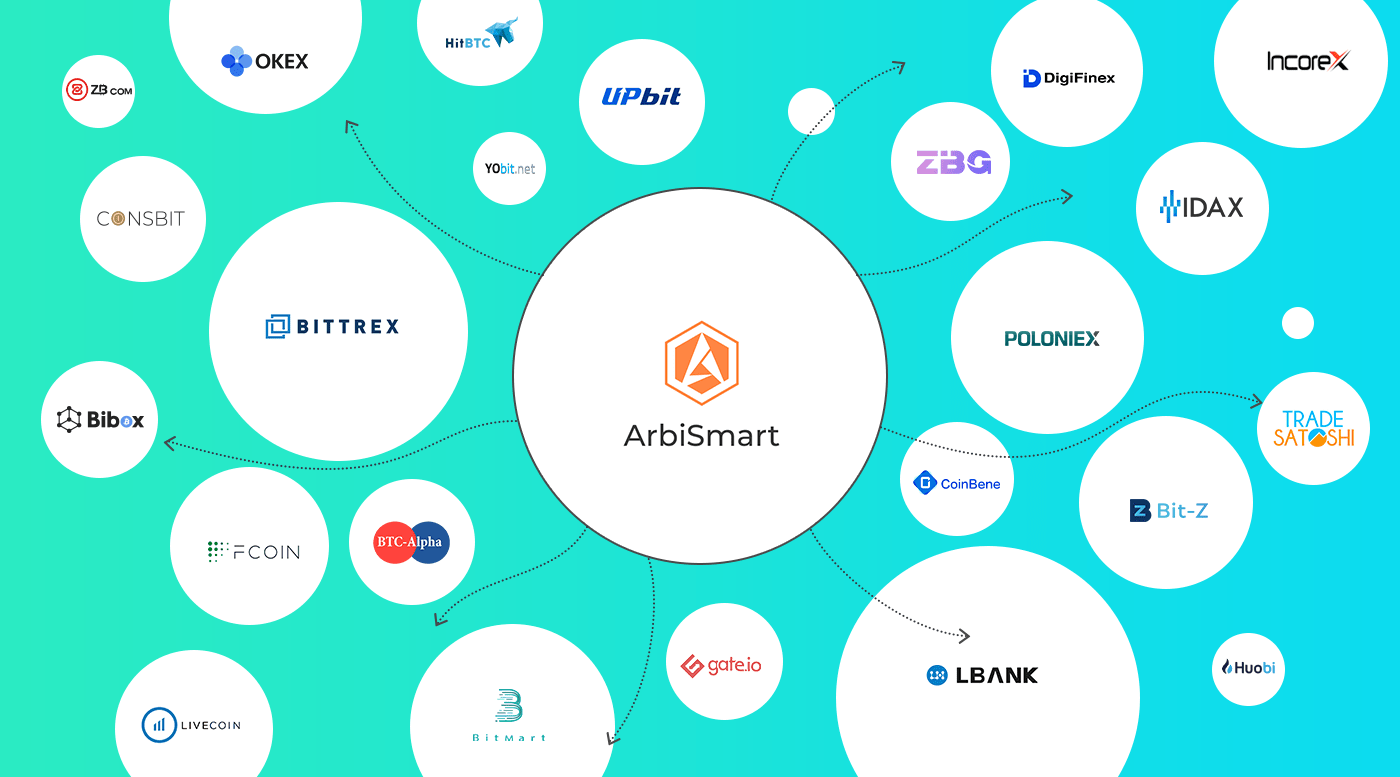 The ArbiSmart bot is based on top-notch technology. It uses sophisticated AI machine learning algorithms to process a wealth of data and identify developing crypto arbitrage opportunities. It scans over twenty different exchanges simultaneously 24 hours a day, to find the lowest buy prices and the highest sell prices and then automatically executes transactions for the best possible profit per trade. The system can support multiple currencies, performing instant trade execution on a large volume of trades at once.
While fully automated, requiring no intervention on the part of the trader, the bot has human oversight from ArbiSmart's team of risk management specialists. The company also offers human support 24 hours a day seven days a week, via multiple channels including email, phone, Messenger, Whatsapp, Viber and Telegram.
The company is constantly developing its product suite and has a decentralized finance (DeFi) service in the pipeline, which will be available to clients very soon.
If you'd like to learn more about ArbiSmart, you can check out their website, or their social media channels.