Popular cryptocurrency exchanges are reporting a surge in recent activity as the market seems to be waking up. The price of Bitcoin jumped from $3,917 to $5,229 in only a month and other offerings have followed suit, trailing along the 33.5% increase. While many remain cautiously optimistic, one thing is for certain: the budding industry has matured a lot since the last bull run in 2017.
CoinSwitch is one of the services that can attest to the change. It is a single place where newcomers and old-timers alike can buy cryptocurrencies at the best rates on the market. This type of aggregation is a major improvement on the confusing user experience offered in the industry so far.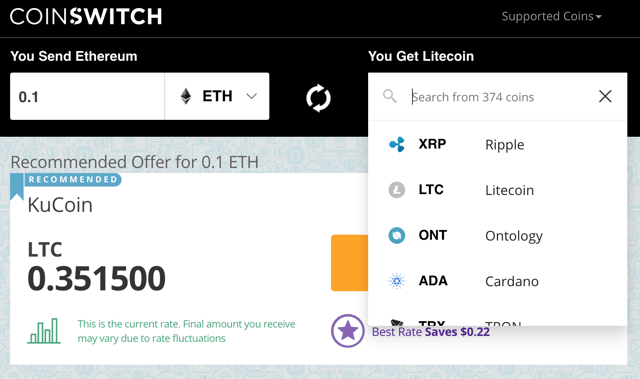 The platform works by tracking data across all major exchanges, including Binance, Bittrex, KuCoin, and IDEX. It then filters the best options for trading up to 500 different digital currencies on more than 80,000 pairings. All without the need for an account. CoinSwitch does not require any user registration and all transactions are done anonymously, with no third-party wallet service.
This seamless workaround to the hassles of getting access to cryptocurrencies is also a boon for businesses that are interested in the space. With a simple API integration, any third party can offer CoinSwitch's conversion services on their site. This works wonders for the mass adoption of the new technology.
Among CoinSwitch partners are major wallets including Exodus, Trezor, and Guarda – they use CoinSwitch's APIs for more efficient cryptocurrency conversions within their wallet services.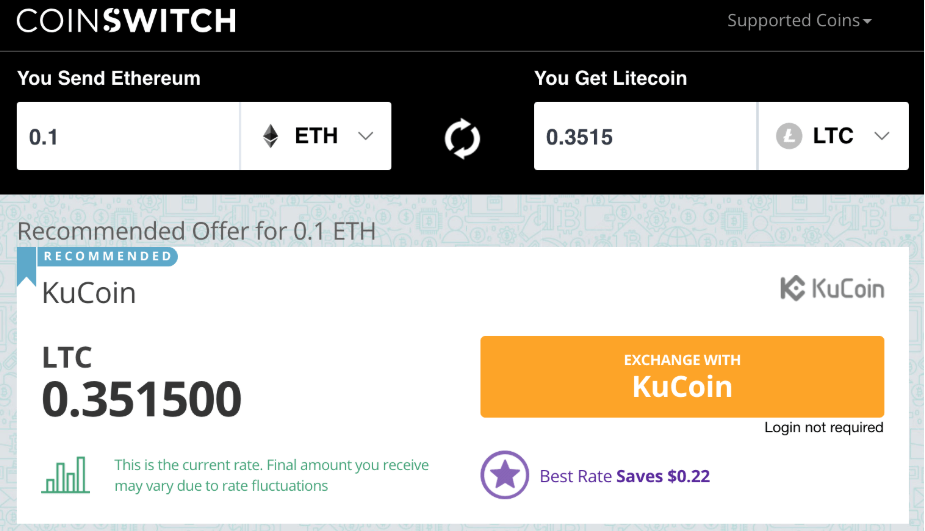 Now, e-commerce entrepreneurs can offer consumers the option to pay with digital currencies. Game developers can include cryptocurrencies in online games. Social media influencers can accept fan donations in Bitcoin or any supported altcoin. Even traditional businesses can easily set up a crypto payment link.
Projects such as primedice.com and stake.com already use the CoinSwitch API to accept crypto deposits for gaming and gambling purposes. Meanwhile, popular fan sites, such as Wiki of Thrones, rely on it to accept donations from fans. All they had to do was embed a simple feature that allows users to pay in whichever cryptocurrency they choose and allows the owners to receive an equivalent amount in the digital currency of their choosing as well.
Altogether, CoinSwitch's features are focused on making cryptocurrencies accessible to a mass market. The service does away with all the most complex aspects of using the new technology and provides the user-friendliness that is so needed. As some expect a new bull run, features such as exchange aggregation and a simple API are signs of more mature services that can support the industry. The CoinSwitch team itself is optimistic about the prospects, predicting new highs for Ethereum in 2019.
Watch recent CoinSwitch interview on Bloxlive.TV.