For years now, members of the Ethereum community have been waiting for the second iteration of the blockchain, fittingly dubbed Ethereum 2.0, to arrive.
Yes, the current version of the network has been extremely successful, becoming the second-largest blockchain valued at over $20 billion. But the upgrade to 2.0 is expected to make Ethereum a "next-generation blockchain" that is dozens of times, if not hundreds of times, faster and more scalable than the current iteration. There's a reason there's so much hype.
Finally, it's drawing near, with news that a blockchain development firm has rolled out the "Topaz" testnet for Ethereum 2.0 software, which has already seen major success in the few days that it has been live. The launch of the testnet confirms that Ethereum 2.0 is on track to launch in 2020.
Here's how the value of ETH could react.
How Will Price React?
Ethereum 2.0 is expected by analysts to have a decisively positive impact on the value of its native cryptocurrency.
For instance, partner at Metacartel Ventures, Adam Cochran explained in a 50-part Twitter thread that ETH is likely to rally due to this upgrade, boiling down his thought process to four core ideas:
Ethereum validators to cause a supply shock: With the introduction of staking through 2.0, investors will rush to buy 32 Ether to earn a return on their holdings. Cochran estimated that 10 to 30 million Ether could be taken off the open market, resulting in a dramatic supply shock.
Retail investors will flood into the market: Due to this supply shock, retail investors, which are what primarily drove up the crypto market in 2017, are likely to start investing as well, creating an even greater supply shock.
Fundamental demand for Ether will increase: To add to this, due to the fundamental improvements that Ethereum 2.0 will roll out, Cochran expects the market to start to scoop up lots of Ether for fundamental reasons, like to work with contracts, to use in decentralized finance, etc.
Ether could be burned: Finally, there's a proposal that Ether should be burned when transactions take place, which would only exacerbate the supply-demand dynamics in favor of bulls.
All these trends working in tandem will result in the "blue diamond going up."
How to Benefit From the Ethereum Upgrade
With Ethereum 2.0's launch rapidly approaching, investors have begun to signal they want to position themselves to potentially benefit from the upgrade, with large holders accumulating coins, data shows.
One such way you can join in is through SimpleFX, a leading multi-asset trading platform available through desktop, tablet, and mobile. Cryptocurrencies are core to SimpleFX's online trading interface called "WebTrader," which allows users to trade a variety of assets — from Bitcoin and Ethereum to stocks, foreign exchange, commodities, and stock indices — using margin.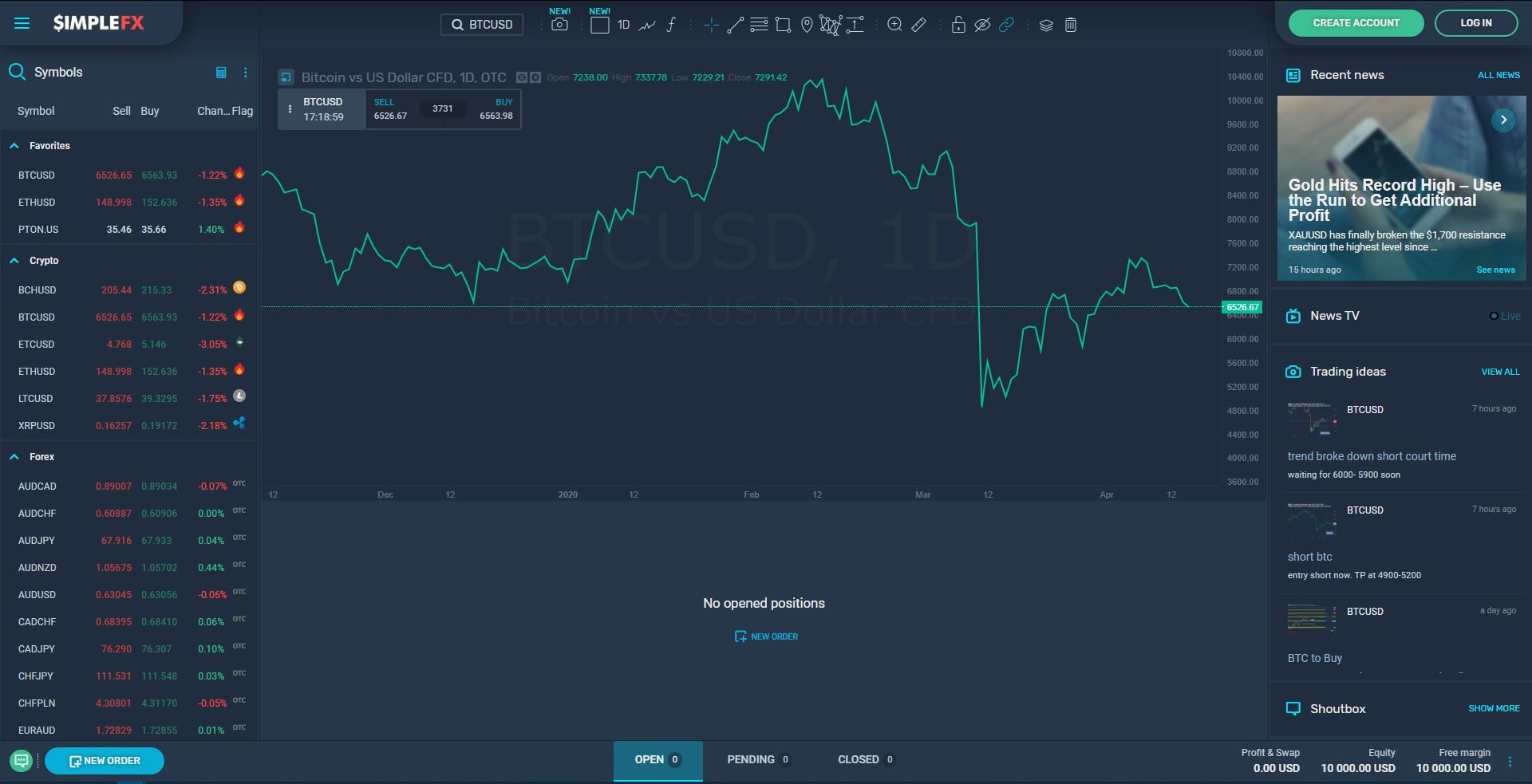 WebTrader isn't only a place where people can trade assets, it is also a place where users can analyze the movements of assets through indicators and read up on fundamentals through the integrated news aggregator. There's also an active community, with an active shoutbox where traders can exchange ideas in hopes of profiting together.
Try a free demo account at SimpleFX today.
Photo by Markus Spiske on Unsplash