In adult life, one way or another, no one escapes the suit. If you have but contempt for what it stands for, it might end up owning your day completely. It does not matter if it is above or beneath you. On the other hand, wearing one with the wrong outlook can be a severe detriment to the soul. The point is, should you choose to wear one, that it does not mean you don't get to f**k with it and make it your own. Same applies to keynotes.
Every new undertaking of value is a mixture of nerves about the unknown and excitement over potential. I'd been planning my first crypto talk for a long time and rehearsed it plenty to be able to deliver a mostly sensible and 'different to the norm' perspective on it. #ETHLDN at Blockchain Global was a class act yet it did not come about without winning some challenges before Peter Gabriel's version of 'Heroes' started playing.
The booked and carefully selected dancer Sophia Bebyck had to, for a good reason, drop off just a couple of days before the show. With her help, the gracefully energetic Rachel Piearcey stepped in to replace her. The afternoon was sweaty as it was the first scorching day of spring. People were getting restless as it was the last slot after a long day. Just before us starting, some glass got broken by accident on the podium, but Rachel said she was good to go – so one of my favorite songs began to fill up the room.
"According to the Japanese tradition of Kintsukuroi, a previously broken object, if mended with gold and silver lacquer, is more beautiful than the original as it has a history. I believe this applies to humans and systems like money too." – V E S A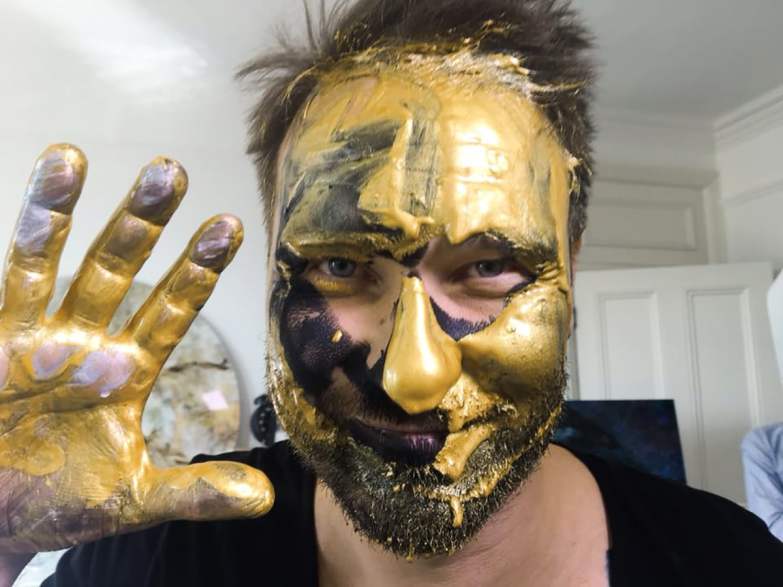 Crypto Documentary
As you can see from the image above and below, a few days ago I also participated in an interview and live painting session for a four-part crypto documentary. I can only say it is for an Asian TV channel to be released towards the end of the year at this point. Much love for everyone who helped it become a reality. You know who you are.

Bad Crypto Podcast
I also just heard back from Mr. Joel Comm that our Bad Crypto Podcast will be recorded on the 22nd and I'm good to tell you fine people about it here on News BTC. I had some time earlier today to prepare some talking points and soon was drowning in paper. Screw it. I'm going to do it "Trust the force Luke" – style and enjoy spending some time with these gentlemen. I've listened to the show since late last year and respect the vibe they bring to space. I have a feeling it will be bad in a good way.
Blockchained Finland
Right after the podcast early morning on the next day I'll be flying over to my home city Helsinki to participate in Blockchain & Bitcoin Conference Finland. Good to see my roots turf get its conference finally and what a great excuse to see some friends again. There will be an art stand and a table set up for Art For Crypto so say hi if you are around.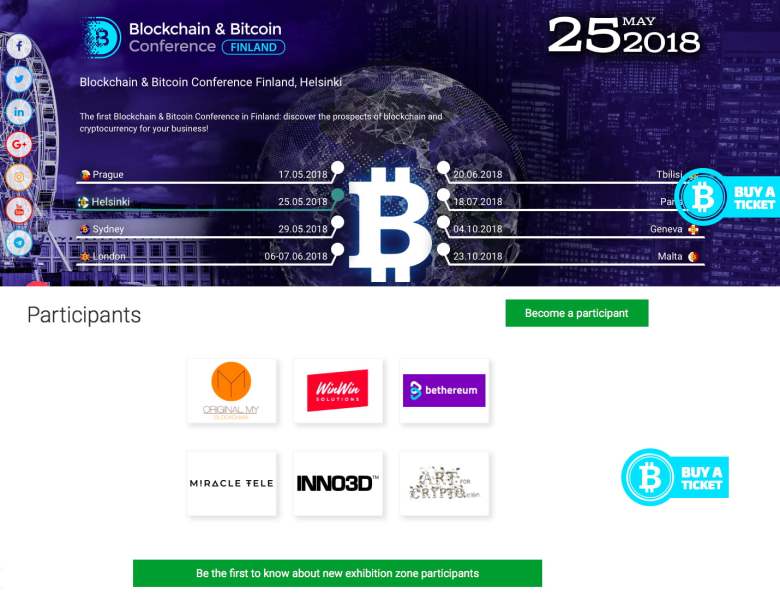 More coming soon involving nuclear explosions, crypto strippers, and rare digital collectibles. I've recently learned atomic blasts were at one time available to watch from hotel rooftops early in the morning someplace special.
I'm not kidding. Stay tuned.
V E S A
Visual Artist
London / Helsinki
To receive a 100$ off from your World Crypto Con ticker purchase it via this link and write '$100 Off: WCC100'