A new ground-breaking, decentralized system for healthcare data sharing has been introduced to the market by Grapevine World. This original concept promises a borderless ecosystem for the seamless, standardized exchange of healthcare data and improving the overall health care sector across the globe and its ICO begins on the 20th of June.
Grapevine addresses a major problem in the healthcare industry and that is lack of data interoperability. This problem forms one of the biggest barriers to change in healthcare, which is understandably one of the most important industries for every individual and it is currently estimated at $77 billion with the potential to increase to $153 billion by 2023.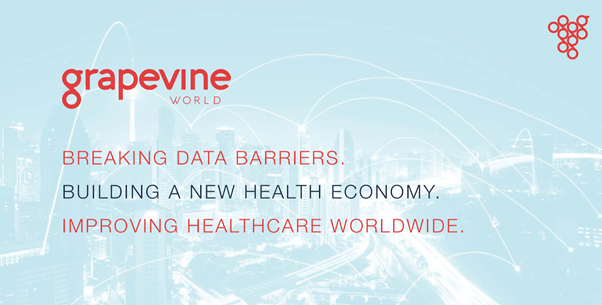 What is interoperability and what's the big deal?
Interoperability refers to the ability of different parts of one system or different systems to communicate with each other and share medical history data. From hospitals to local doctors and specialized medical care units, all systems will be able to communicate with each other seamlessly upon the patients' approval to share their personal medical history.
Grapevine will give patients control of their privacy and medical data preventing mistakes in diagnosis and prescriptions. Essentially saving more than 400,000 lives each year. It will also allow institutions to share information through a decentralized environment and help improve research, medical knowledge and the healthcare industry altogether.

More than just an idea
Among many blockchain projects, Grapevine World stands out with a product that will essentially change how the healthcare industry works and improve lives across the globe. In addition, the project itself is more than just an idea, it is based on existing and proven methods, most notably the Integrating Healthcare Enterprise (IHE) methodology, which is an existing set of standards that have been used for years in Europe and federal level projects worldwide.
The IHE methodology will be used to ensure interoperability. Based on its standards a common language can be established through different parts of a system or through different systems all together. This way weather the patient is at the hospital, the local doctor or even abroad he/ she will be able to share an accurate medical history.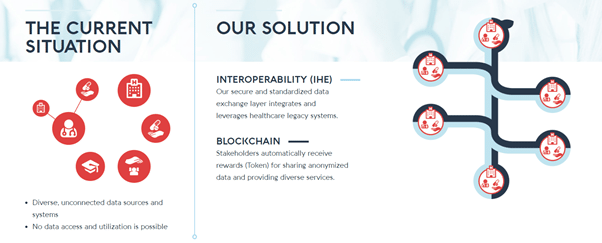 So what fuels the Grapevine system?
All data exchange will happen through the use of Grapevine crypto token which acts both as a mechanism and incentive. When patients share their data, they are rewarded with Grapevine tokens. Institutions looking to source date will also pay for that data with the Grapevine token. This way the system will be fuelled with the currency.
Recommended by EU and approved by Austrian Financial Market Authority
The Grapevine healthcare technology is already recommended by the EU & approved by the Austrian Financial Market Authority which puts the Grapevine World ahead of blockchain projects and tokenized exchanges for products or services.
The ICO will begin on the 20th of June 2018, and the whitelist is now open. Patients, medical institutions and investors can begin getting their own tokens to ensure their place in the future of the healthcare sector.
To read more or join the ICO visit https://www.grapevineworldtoken.io