Although all eyes are currently on American equities and the bond market, crypto is slated to have an exciting few months of trading ahead of itself due to a number of fundamental factors.
Crypto Could See a Massive 2020
The crypto market has already done surprisingly well over the course of 2020, with Bitcoin currently trading a mere 6% lower from where it started the year — a far better performance than the 14% performance the S&P 500 has seen thus far in 2020. It has been suggested, though, that 2020 will get even better for this fledgling market.
First off, in approximately 30 days according to estimates, Bitcoin will see its next block reward halving, which will cause the number of coins minted to fall by 50% from 12.5 to 6.25 — an instant 50% reduction in the inflation rate of the crypto.
Analysts expect the event to have a decisively positive effect on the value of cryptocurrencies across the board.
An econometric model by an analyst named PlanB, for instance, suggests that BTC's fair value will rise to $50,000 to $100,000 per coin in the wake of the halving. Not to mention, previous halvings marked the start of parabolic bull runs, indicating it may do the same again should the historical precedent be upheld.
Secondly, the world has been embroiled in the first recession in a decade, the first recession in the history of the established crypto market. Governments have responded by activating their emergency plans, printing billions and trillions of dollars as a response.
Analysts expect this policy response to be big for the cryptocurrency space in that the debasement of fiat money through stimulus will prove the value of assets like Bitcoin, which are decentralized, not beholden to a central authority, and are relatively scarce when compared with government money.
How Can Traders Benefit? 
With 2020 slated to be an exciting year for Bitcoin and the rest of the crypto-asset market, it's important that investors and traders position themselves accordingly, depending on what conditions they expect to arise in the coming months and for the rest of the year of 2020.
Traders looking to take advantage of potential trends can position themselves through SimpleFX, a leading crypto and multi-asset trading platform available on a desktop, a tablet, or on mobile. Along with offering comprehensive trading tools like indicators, the site supports a swath of asset classes, from cryptocurrencies to foreign exchange, stock market indices, precious metals, and commodities.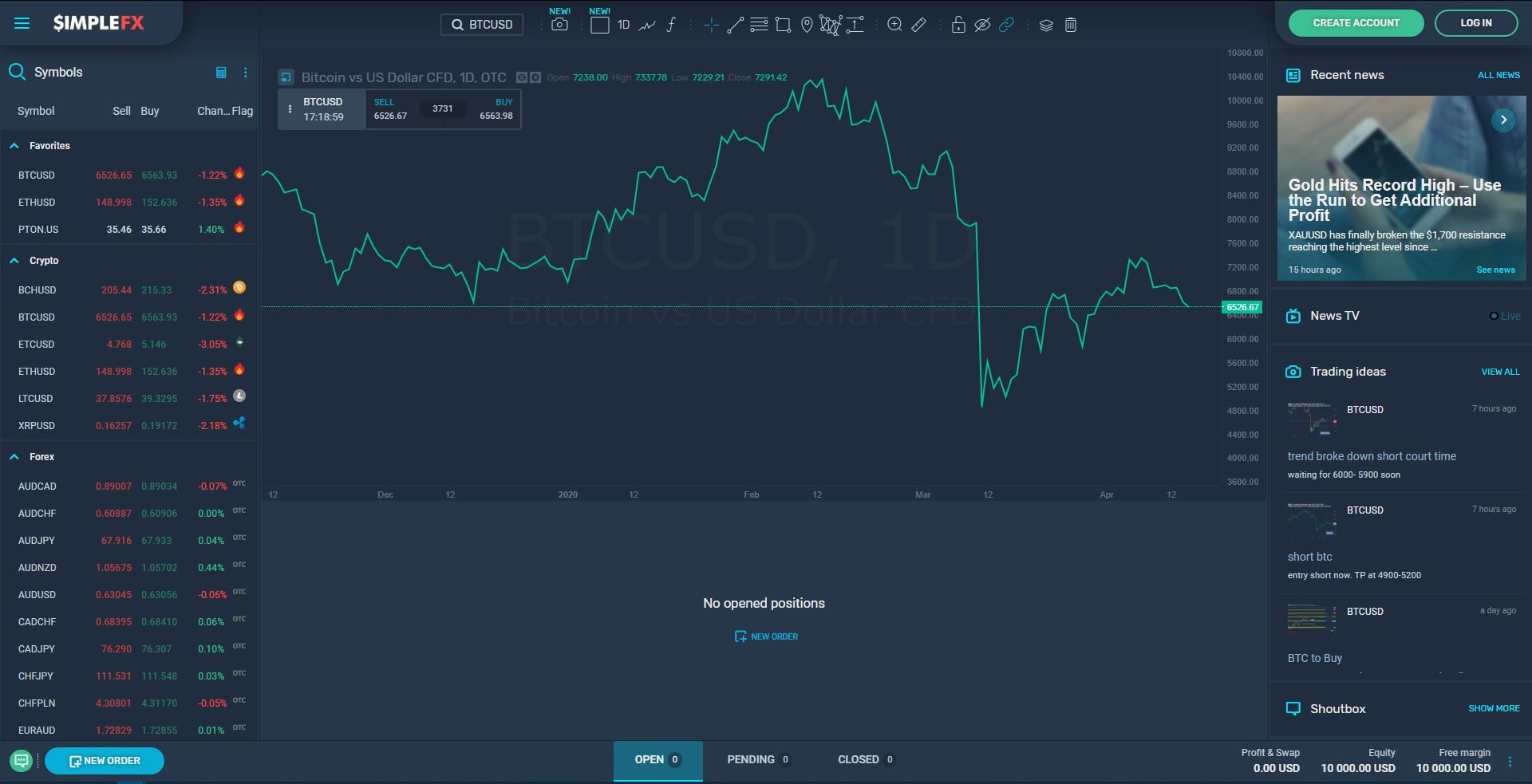 The specific set of cryptocurrencies the site supports is as follows: Bitcoin, Bitcoin Cash, Ethereum, Ethereum Classic, Litecoin, and Ripple's XRP. It's a comprehensive list that should afford traders many opportunities to profit from fundamental trends and technical events as 2020 elapses.
Photo by Harley-Davidson on Unsplash