The coronavirus (COVID-19) continues to spread chaos worldwide, bringing down with it giant waves of hurdles to the global economy. The COVID-19 cases rose to 424,198 at the time of writing, with 18,934 deaths and 109,196 recovered patients. When WHO declared it as a pandemic on March 11, countries then experienced a complete halt in economic activities as large-scale quarantine orders and total country lockdowns took place. With people confining themselves behind doors, unemployment rates escalating, and businesses shutting down indeterminately, the financial market is experiencing major disturbances at an alarming level. Where is Litecoin (LTC) and cryptocurrency in all these?
As cashless transactions are preferable in modern-day commerce, investors cannot help but think if cryptocurrencies are indeed the currency of the future. This notion will be put to the test now more than ever as people are relying on cashless exchanges to resume their financial transactions online during long quarantine periods. The crypto world is getting a strong shaking from investors as prices of cryptocurrencies continue to spike and fall amid the COVID-19 panic.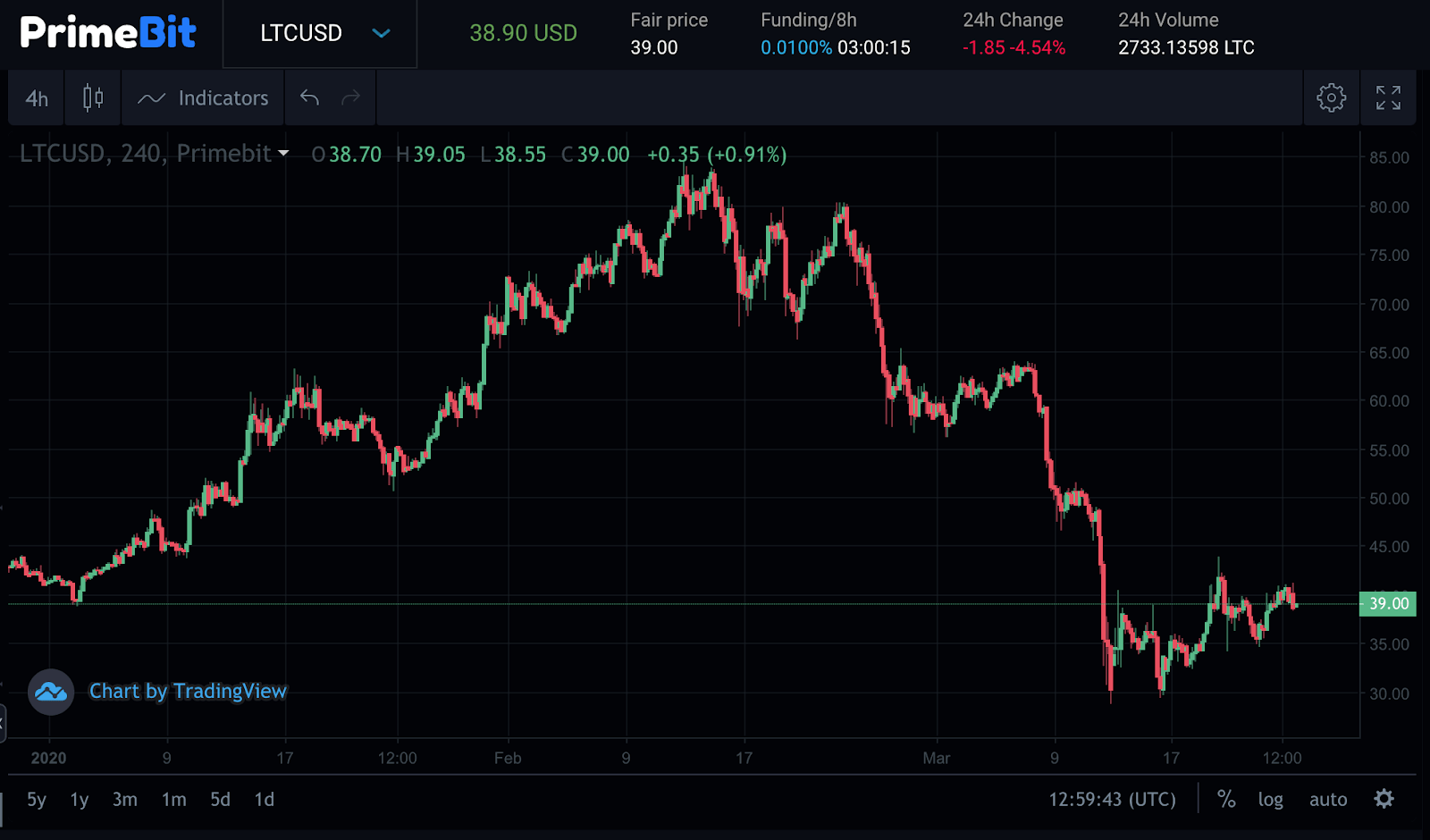 LTC price waves on January—March 2020, PrimeBit WebTrader
Litecoin, one of the big names in crypto trading, did not escape the swirly ride. Despite the staggering price hike of $83 on February 14 (from the $40 low on January 2 early this year), LTC remains with drastic drops during the corona financial tension and even reached as low as $28 on March 12. Almost everything in the financial sector suffered a huge blow. Nonetheless, LTC is on immediate recovery and has shown steady valuation above support levels since March 19. It resumed back at $39 at the time of writing.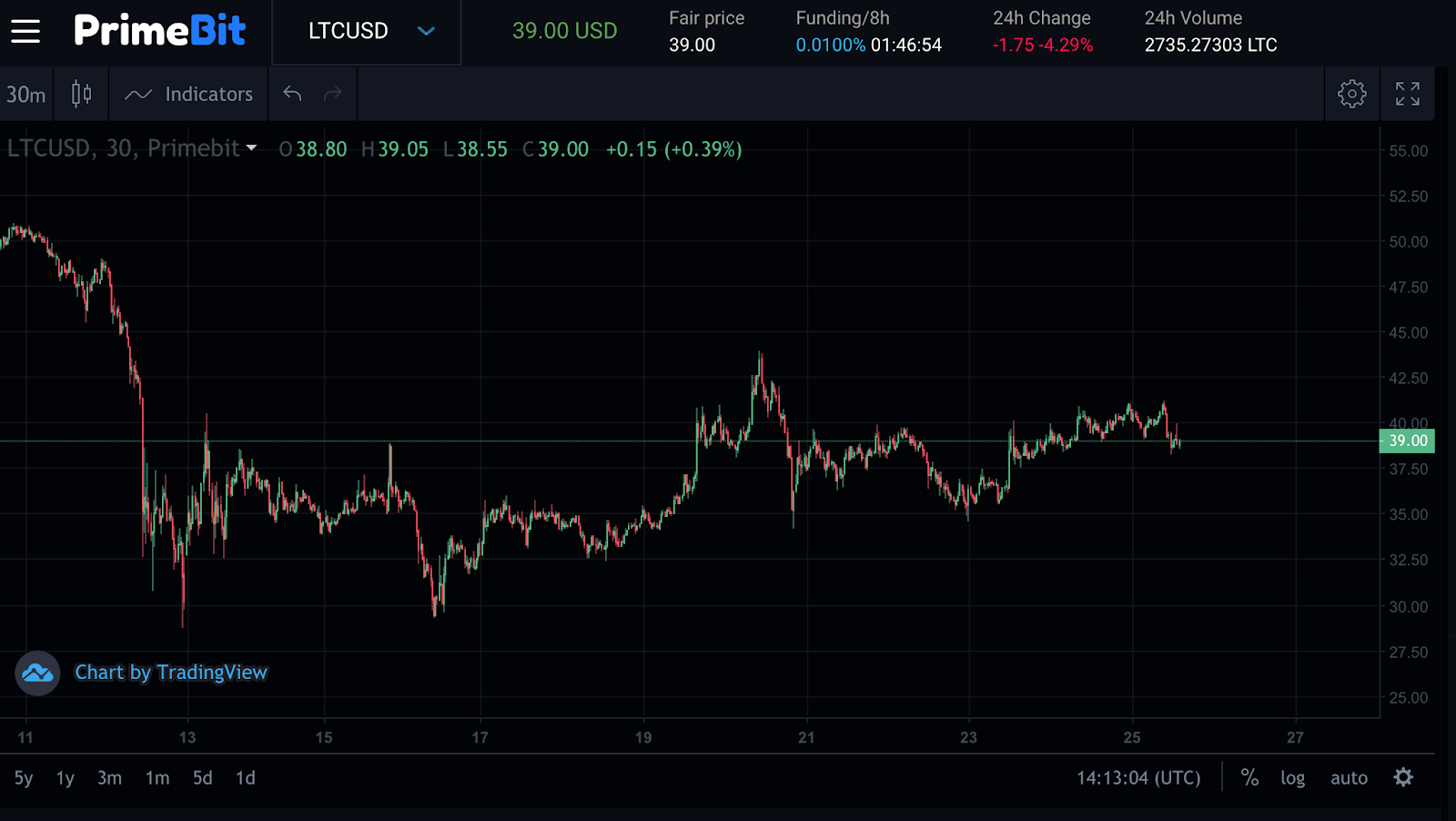 LTC climbs after March 12 drop, PrimeBit WebTrader
Government efforts to mitigate economic downfall such as huge asset purchases have overlapped with the upsurge of crypto prices. As investors keep a close watch at what will happen next, inflation anxieties may convince them to favor alternative assets such as cryptocurrencies and gold.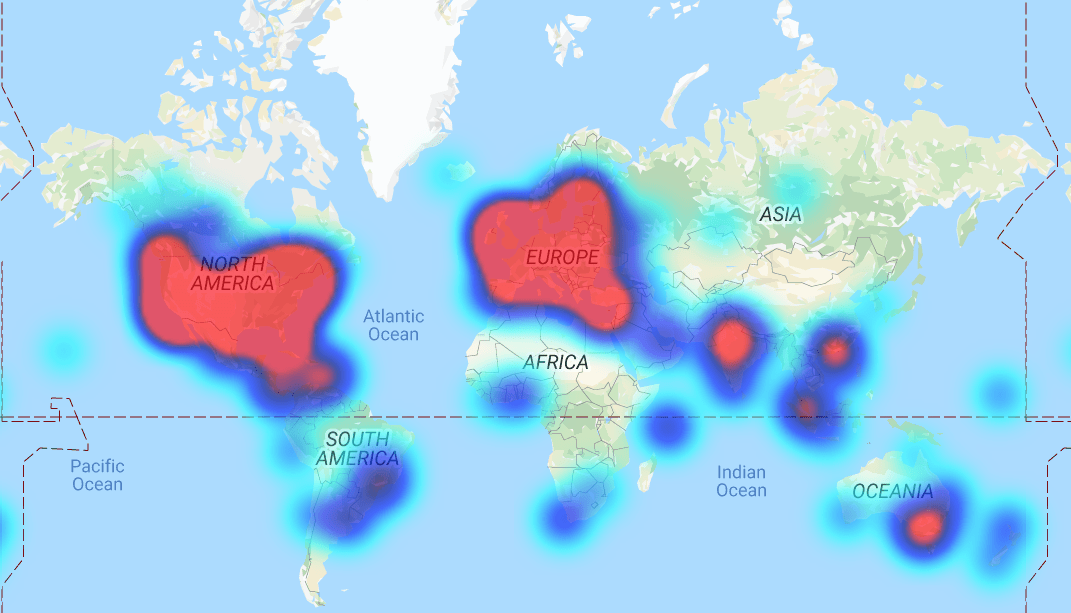 Mass adoption of LTC, Cryptwerk
As digital currencies like LTC were created to enable fast, transparent, and secure financial transactions, more people are hauled into investing in cryptos for financial security, especially with the pandemic restricting commercial activities. And because cryptocurrencies are decentralized, banks and the government have no control over your hard-earned money. Moreover, unlike electronic bank transactions, which can take up several days to process and eat you up with high transaction fees, cryptocurrencies enable instant financial settlements and with the lowest transaction fees possible. No wonder cryptos are preferred for sending funds internationally.
Although LTC is currently in the low, analysts are still positive on LTC in the coming months.
PrimeBit is the first P2P derivatives exchange that offers up to 200x leverage for BTC, ETH, and LTC contracts. No minimum deposits required. Start trading with PrimeBit now!
Image by WorldSpectrum from Pixabay