SimpleFX has emerged as one of the most successful and popular crypto trading platforms that cater to the diverse needs of traders. The popular online trading and brokerage is now available for mobile devices, with the release of its latest iOS mobile application. The iOS app launch closely follows that of its Android counterpart. In addition to the new native mobile apps, SimpleFX also sports a responsive mobile web-browser compatible platform version that can be used flawlessly by those who don't wish to install the mobile application. For those who look for familiarity in trading most of the well-known assets as well as cryptocurrencies, the platform also offers MetaTrader 4 support.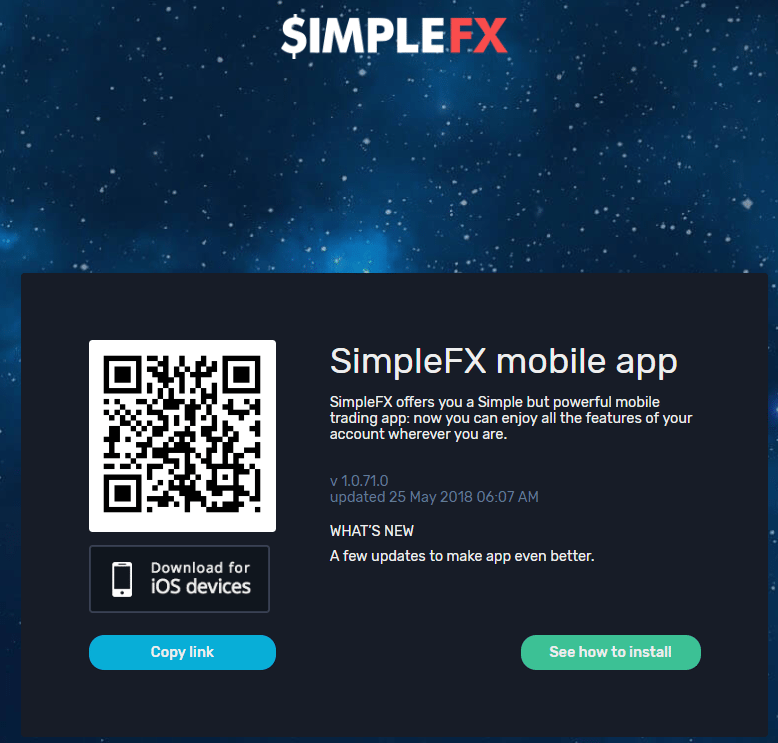 The World of Trading Possibilities at SimpleFX
The highly anticipated trading application for Apple devices offers a smooth and intuitive trading experience to traders. Packed with a range of functionalities, the app provides real-time streaming quotes, multiple charting options, direct deposit buttons, trading statistics, multiple graph viewing options, graph oscillators and more. Those who wish to test the platform can do so without registering. Once convinced, they can later sign up either using their email address, or one of the social accounts – Facebook, Twitter and Google Plus.
The core features of SimpleFX that generate multiple trading opportunities even for a single trade includes: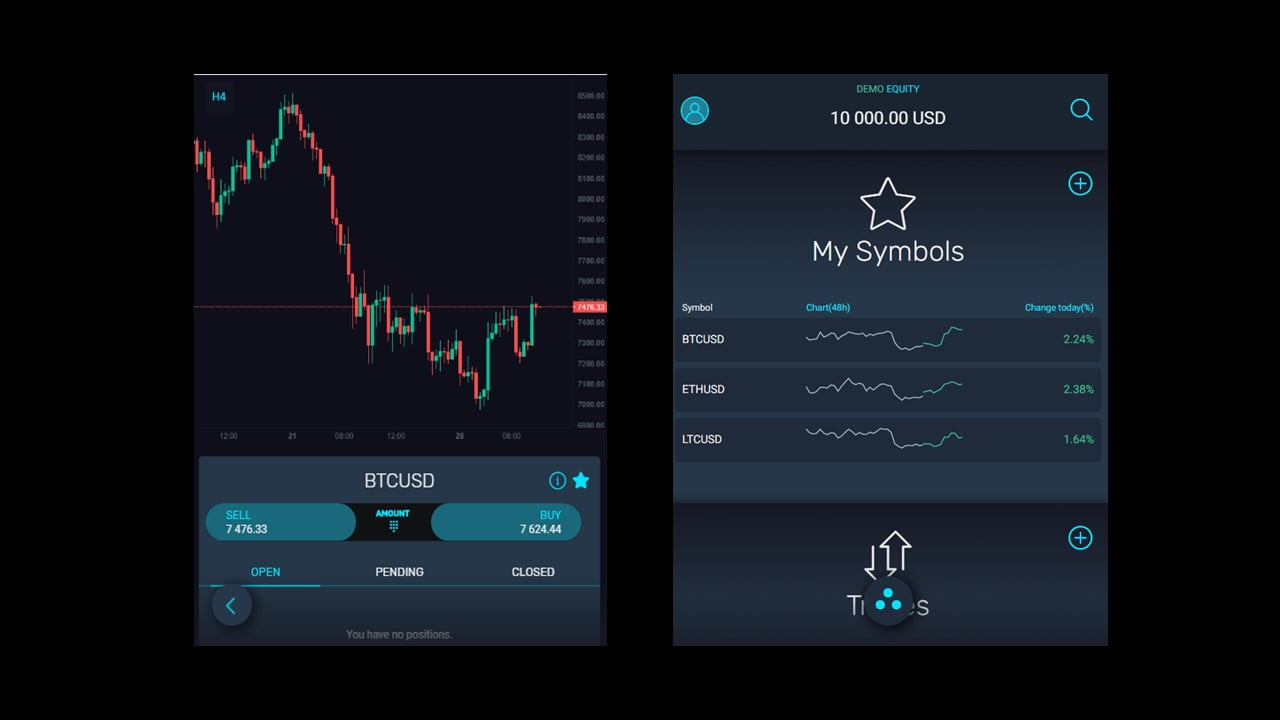 New crypto exchanges-style charts
Full-fledged mobile browser compatible web platform available at https://app.simplefx.com for those who don't want to install the mobile app or use MetaTrader 4
24-hour live support for users through the application
Regular updates to ensure the best service to its users
Multiple security options including two-step verification and lock screen
Access to all symbols offered by SimpleFX on mobile and MT4 versions of the platform
Constantly updated newsfeed with most important market events
App availability in multiple languages
Extensive personalization options for users, allowing them to set up symbols and other features as per their preference for fast access.
Access to Unilink affiliate platform and multiple accounts
Easy deposit and withdrawal requests
The app features fast and easy access to open positions, their modifications and historical transactions.
SimpleFX is truly an innovative and functional crypto trading platform. The intuitiveness of SimpleFX's trading platforms, as well as its ability to execute scalp trades, are good for traders. It also supports hedging, which makes it an ideal platform for executing long-term investments.
To know more about the platform, download the app and start your trading journey, please visit https://simplefx.com