With Bitcoin continuing to recover amidst uncertain economic conditions, analysts are becoming convinced the cryptocurrency market is poised to boom in 2020 and moving forward. Both technical and fundamental factors, in fact, are accentuating that the cards are being stacked in favor of BTC, even amid a global pandemic and recession.
2020 is Bitcoin's Year
It's been a tough year for global markets. Ever since the outbreak of COVID-19, the global economy has come to a standstill, resulting in sell-offs in bonds, equities, commodities, and even Bitcoin and other cryptocurrencies.
While many are doubting a recovery in equities, analysts have said that there are legitimate reasons — and a growing number of reasons at that — to be bullish on Bitcoin, even as the economy continues to flag.
Kelvin Koh — a former partner at multinational investment firm Goldman Sachs, sometimes dubbed the "darling of Wall Street" — recently laid out five of these reasons:
Facebook's crypto project, Libra, was recently revealed to have moved closer to launch after regulatory issues.
China's central bank, the People's Bank of China, is expected to begin rolling out its digital currency project after years of development. Starbucks, McDonald's, and China's four biggest banks are among the entities slated to test the project.
India, South Korea, and Germany are among the many countries that have recently signaled support for Bitcoin in terms of pro-innovation and pro-investment legislation.
The Federal Reserve announced last month it will be purchasing any amount of bonds "support smooth market functioning and effective transmission of monetary policy to broader financial conditions and the economy."
Although all these stories affect Bitcoin in different ways, Koh and other analysts believe that they should all act as boons for the adoption and price of cryptocurrencies moving forward.
Here's How Investors Can Benefit 
Long story short, the cards are stacked in favor of Bitcoin and the broader crypto market in general. But that begs the question: how can traders and investors benefit from these trends?
PrimeBit, a leading margin exchange operating in the crypto industry, is one such way.
Unlike other trading platforms, PrimeBit offers perpetual swaps with up to 200 times leverage on not only one cryptocurrency, but three: Bitcoin, Ethereum, and Litecoin — some of the most liquid and well-regarded assets in the industry.
The flexibility with the chosen level of leverage allows traders to profit even on days when the crypto market isn't volatile.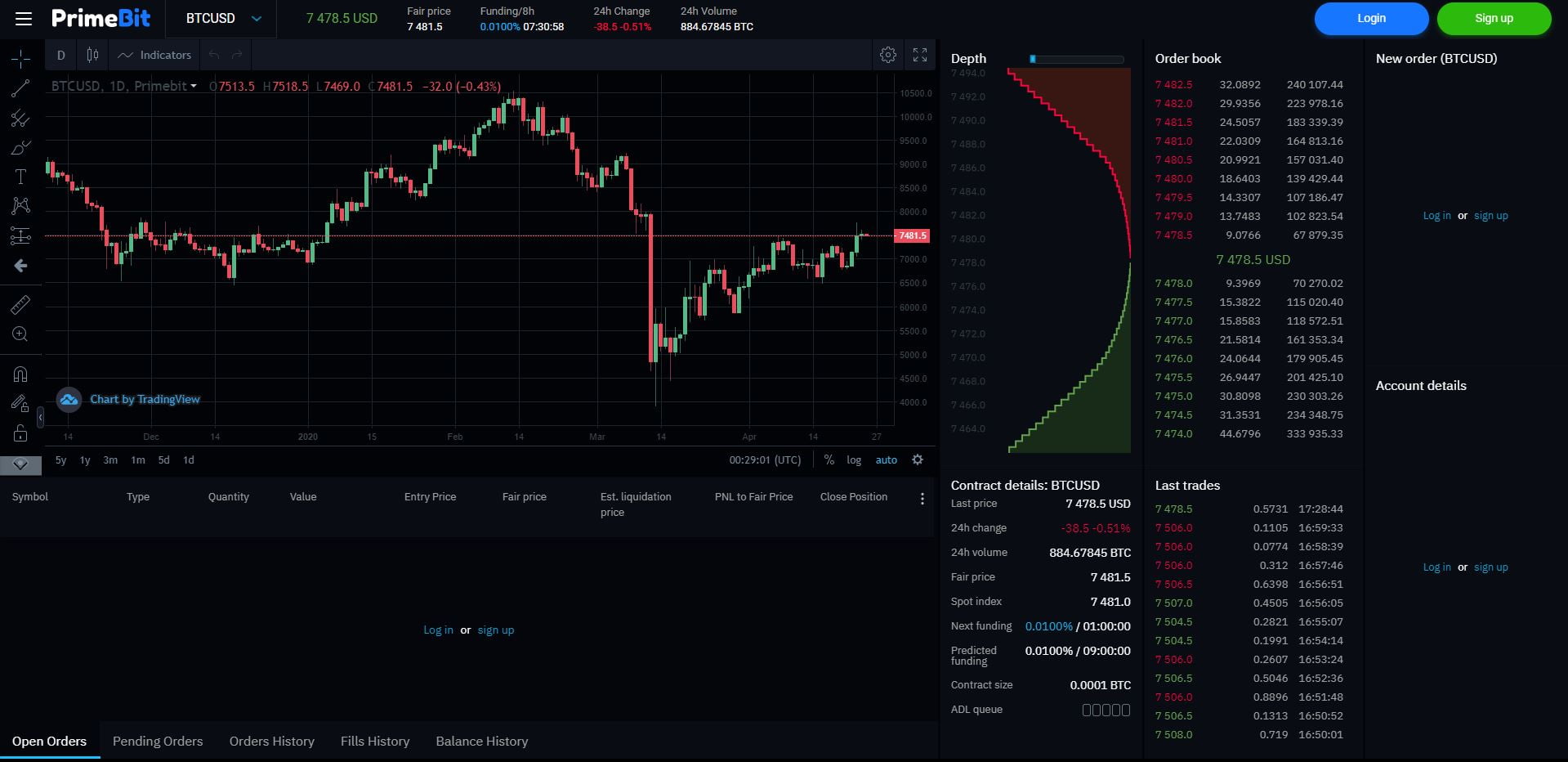 The transparent, peer-to-peer platform offers low, competitive trading fees, deposits in both Bitcoin and Tether, and the fastest crypto withdrawals found anywhere in the industry.
Adding to this, the Bitcoin margin exchange's WebTrader platform, available on mobile and desktop, features integration with leading data provider TradingView, which allows traders to perform technical analysis from the platform itself.
Register for PrimeBit today and see for yourself how great this cutting-edge crypto trading platform is.
Photo by Jack Hamilton on Unsplash