Even if you haven't paid attention to every Bitcoin news story, then you can't have missed that several major brands have now warmed to the idea of using the cryptocurrency.
From AT&T and Virgin to Expedia and Microsoft, it would seem like Bitcoin is finally entering the mainstream as a valid method of payment.
So what can you buy with Bitcoin in 2020?
Good question. And the best answer we can give you is "almost anything."
That's why we've put together this quick guide to give you a taste of what to expect when you're
ready to splash the cash.
Read on to find out…
● Where you can get some Bitcoin to spend.
● What you can buy with Bitcoin in 2020.
● Where you can find more places to pay with Bitcoin.
Where to Buy Bitcoin to Spend in Stores
Before you can buy anything with Bitcoin, you need to fill up your wallet. To do that, head over to NordikCoin and open an account.
It only takes a couple of minutes, and then you'll be ready to spend your newly-acquired Bitcoins online to buy anything from new shoes to long holidays.
NordikCoin is a European Bitcoin exchange based in Estonia. We take great pride in making it as easy for you to start using Bitcoin while still taking great care to keep your funds safe. You can use various electronic IDs to quickly sign up and start buying and selling Bitcoin.
What Can You Buy With Bitcoin in 2020?
As Bitcoin becomes increasingly more mainstream, the list of places that are willing to sell their products and services for Bitcoin grows ever longer. We've rounded up some of them here and listed them by category so you can easily find what you need. Check it out below!
1. Charity
There are quite a few charities that accept Bitcoin donations. Wikileaks and Wikipedia are the most well-known non-profits that are happy to receive Bitcoin. But you can find many more on the aggregator site Bitcoin For Charity below.
● Bitcoin For Charity
● BitGive
● WikiLeaks
● Wikipedia
2. Clothes
You can dress from top to toe without ever using fiat currency. In addition to some funky t-shirts, you can find anything from hoodies and hats to bags and boots in the online clothing retailers below.
● Bitcoinshirt
● ShuWish
3. eCommerce
Overstock was one of the first-movers when it came to accepting Bitcoin as a method of payment. Since then, Bitcoin-centric eCommerce stores like Bitplaza have entered the market, and some Shopify and Etsy stores now also accept the cryptocurrency. You can even install a browser extension that enables you to use Bitcoin on Amazon.
● Amazon
● Bitplaza
● Etsy
● Overstock
● Shopify
4. Electronics
If you can't find a good deal on electronics on your local eCommerce site, then there are other places to shop with Bitcoin. Browse the many gadgets on NewEgg, or buy an unlocked mobile and sign a phone plan with AT&T.
● AT&T
● NewEgg
● Unlocked Mobiles.com
5. Food
A number of restaurants have seen the light and enabled Bitcoin payments when you dine out. But even major fast-food chains like Burger King, KFC, and Subway have jumped the bandwagon. If that's too bland for you, then fear now — you can buy hot sauce with Bitcoin!
● Bitcoin Restaurants
● Burger King
● KFC
● Pex Peppers
● PizzaForCoins
● Subway
6. Games
Many Bitcoin enthusiasts already live half their lives online, so it was only natural for game manufacturers to get in on the action. Xbox and PlayStation have both toyed with Bitcoin payments, as have a string of indie games you can find on sites like Zynga and Green Man.
● Big Fish Games
● Green Man Gaming
● Humble Bundle
● Minecraft
● PlayStation
● Xbox
● Zynga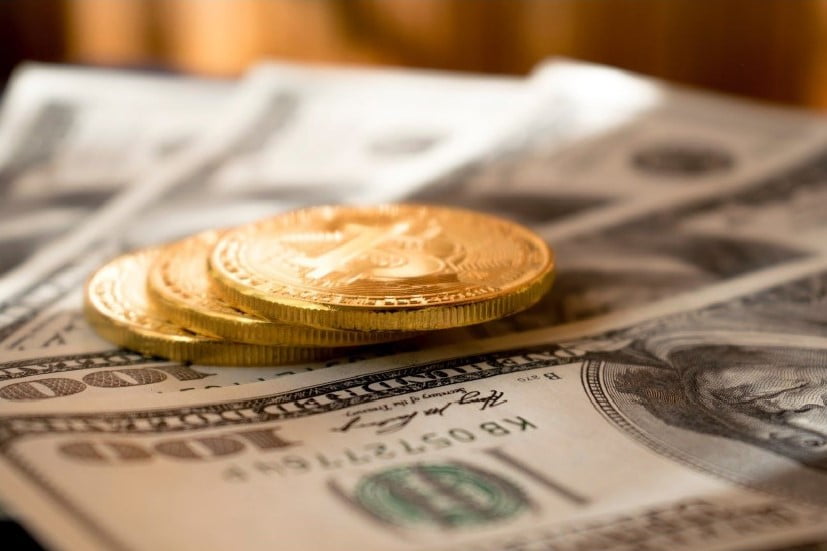 7. Gifts Cards
Gift cards are usually meant for people for whom you can't think of a real present. But there's a hidden life hack here. If you spend your Bitcoins on websites like eGifter and Gyft, you can buy gift cards for services such as Spotify that wouldn't accept Bitcoin otherwise — sweet!
● eGifter
● GiftOff
● Gyft
● InstaGift
● Purse
8. Holidays
The travel industry hasn't taken any time off when it comes to Bitcoin payments. And although you may not have heard of CheapAir and Webjet, you've definitely heard of Expedia and Virgin. So now you can book your flights, hotels, cruises, and even space travel with Bitcoin.
● airBaltic
● Bitcoin.Travel
● CheapAir
● Expedia
● Norwegian Air
● Ships & Trips Travel
● Virgin Galactic
● Webjet
9. Home
Want a new mattress for the bed? Or maybe you need the windows cleaned? What about the whole house? Several household products and services can now be bought with Bitcoin. You can even book a removal service to move home or a locksmith to change the locks if need be.
● Ghostbed
● Roadway Moving
● Sash Window Preservation
● Seymour Locksmiths
● Tempest Carpet & Upholstery Cleaning Specialists
10. Silver & Gold
From jewelry to precious metals, you can easily convert your Bitcoin into something worth its
weight in gold. Reeds Jewelry is happy to sell you rings and necklaces for your coins, and
companies like Amagi Metals can also convert them into literal gold and silver bullions.
● Amagi Metals
● BitGold
● Reeds
11. Sports
Sports fans shouldn't feel left out. Although cryptocurrency is still picking up steam among sports clubs, there are already a few teams that accept it as payments. Watch a basketball game with Miami Dolphins, a European football game with Benfica, or an American football game with the Dallas Mavericks.
● Benfica
● Dallas Mavericks
● Miami Dolphins
12. Transport
Used car salesmen are stereotypically dodgy, so why not cut out the sales pitch and buy a used car on CoinMotors for your Bitcoin? There's even a Bitcoin fuel dispenser in the works to fill your tank up. But if you don't fancy taking the wheel yourself, you can always hail a cab for Bitcoin.
● Bitcoin Fuel Dispenser
● CoinMotors
● Taxis
13. Web Services
Naturally, most of the places that accept Bitcoin as payment can be found online. And boy, is there a lot to choose from. Whether you need web hosting, domain names, VPNs, or cloud storage, you can buy it with Bitcoin. You can even use your coins for online dating!
● 4Chan
● ExpressVPN
● Mega.nz
● NameCheap
● OkCupid
● Playboy
● Private Internet Access
● SYTECH Digital Forensics
● The Seedbox Company
● Twitch
● WordPress
14. Wellness
If you've ever been inside of a Lush store then you know that the scents can be slightly overpowering. Good thing that they've enabled Bitcoin payments on their website so you can buy your soaps perfumes online! Or why not try the soap and lip balm from Bees Bros?
15. Miscellaneous
Finally, there's the miscellaneous section of places that accept Bitcoins. There's honestly no limit to the range of items you can buy, from comics and vapes to stickers and scuba gear.
● 8 Bit Vape
● CUT IT OUT Wall Stickers
● Meltdown Comic Shop
● One Stop Grow Shop
● ScubaOtter
Where to Find More Places That Accept Bitcoin
If you didn't find what you needed on our list of shops above, then there's still plenty of places to look. There are numerous websites that aggregate links to places that accept Bitcoin as payment, and they update their lists regularly.
Check out these sites to see if you can find what you need:
● 99 Bitcoins
● Coinmap
● Spend A Bit
● Use Bitcoins
● Where to Spend Bitcoins
What Will You Buy?
You've hopefully found a thing or two to spend your Bitcoin on. If you're still not sure where to get your hands on some Bitcoin and where to get a wallet for them, then check out NordikCoin .
We're among the fastest, easiest, and safest Bitcoin exchanges in the world and thousands of happy Bitcoin users enjoy using our services. So the only question left is "what will you buy?"