The emerging African markets present unique opportunities for property investors. One of the reports from Cushman & Wakefield, a global real estate research company, has included five African markets to the list of top 10 emerging and most transparent economies. The reasons behind Africa's dominance in the list of most lucrative emerging markets include an increasing number of office establishments in Africa (15 million sq. meter in South Africa and 2 million sq. meter in Sub-Saharan Africa), growing population reaching to $830 million, the current GDP of $961.5 billion, technological improvements, better infrastructure and higher expected GDP growth rate (as high as 5.7% per annum). In the midst of conventionally lucrative real estate markets of US and UK, Africa surely exhibits remarkable growth potential.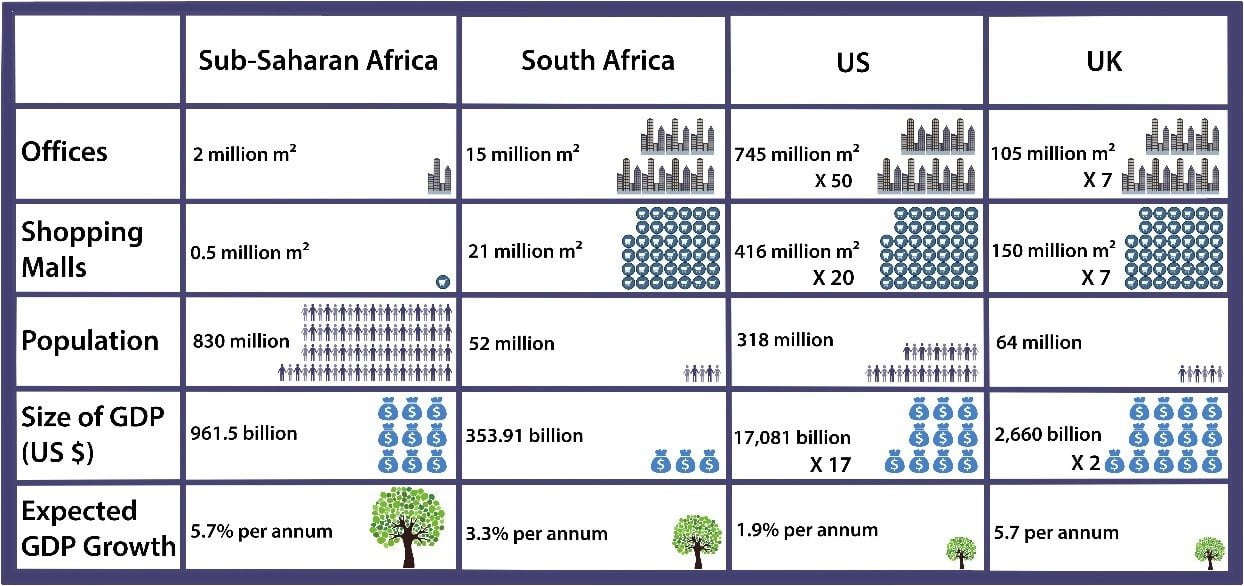 How to Make the Most of African & Growing Real Estate Markets?
It is obvious that real estate market is going to be the next boom in emerging economies, especially in Africa.  A huge percentage of investors have long been waiting to witness and exploit the sustaining economy of these regions, especially after Africa came out of recession. A lot of investors are all ready to be a part of this profitable market, make secure investments and gain handsome ROIs. Zabercoin, in this scenario, comes into play.
Zabercoin, an asset-backed cryptocurrency having an underlying real estate fund, exclusively focuses on African and other emerging real estate markets and investors. Zabercoin combines the blockchain technology with physical asset investments such as real estate. The company has launched its ICO, offering Zabercoin (ZAB), a real estate digital token that unlike a lot of existing tokens in the market, bears an intrinsic value right from its launch. Each token presents a share in the physical asset like real estate, making itself unique as well as sustainable with impressive recurring income re-invested to ensure potential growth, research and development.
The Lowering Cost to Invest in Africa's Real Estate Markets & Emerging Economies
A high percentage of the real estate transaction costs previously went to the pockets of middlemen or agents. Zabercoin's blockchain based, trustless platform cuts the middlemen, making itself scalable and ascendible and above all, highly cost-effective. The company aims to further enhance its structure to use blockchain technology more effectively and investigate the feasibility to form a ledger for property transfers and ownership all around the world.
The Potential Upsides of the Real Estate Investments
Dive into a growth-oriented emerging African and growing real estate market with Zabercoin:
Buy lucrative property in South Africa and Sub-Saharan Africa.
Use Zabercoin on different cryptocurrency exchanges (Zabercoin is already approved by hitBTC.com and will soon be launched at GCEX).
Use ZAB tokens as a payment method for all real estate transactions, without any intermediary's involvement.
Access to emerging real estate markets globally.
Zabercoin's ICO is going-on and will end by January 16, 2018. To know more about the platform and participate in its ICO to embrace the potential upside of African and other emerging real estate economies, please visit https://www.zabercoin.io/