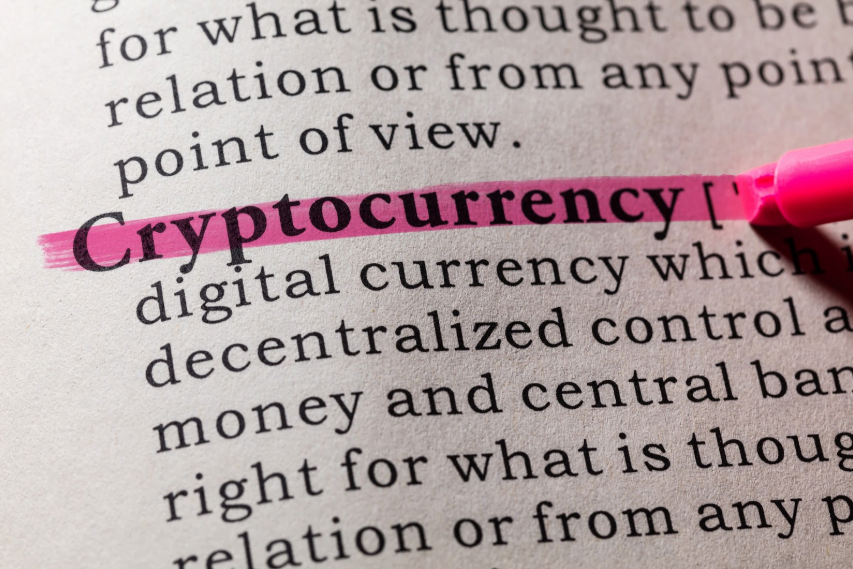 Now that you know the basics, it's time to learn all about common cryptocurrency related terminology!
#
51% Attack 
An attack involving a miner or group of miners that has gained control of over 51% of the network's hash rate, and using it to exploit the blockchain.
A
Address
The location at which to send and receive cryptocurrencies to and from. Typically a string of numbers and letters based on cryptography.
Airdrop 
Projects, exchanges, and more often distribute free coins for various reasons, such as ensuring equal distribution to achieve decentralization.
API
Stands for application programming interface, and is most commonly found in the crypto space as a connection between a crypto exchange, wallet, or service, with another exchange, wallet or service.
Altcoin
Any cryptocurrency that is not Bitcoin nor a coin backed by fiat, gold, or another asset.
AML
Stands for anti-money laundering and most commonly refers to the stringent laws that exchanges must comply with.
Ascending Triangle
A type of bullish chart pattern shaped like a triangle with a flat top.
Ascending Wedge
A type of bearish chart pattern with rising, converging trendlines.
Asset
A financial product or instrument representing ownership.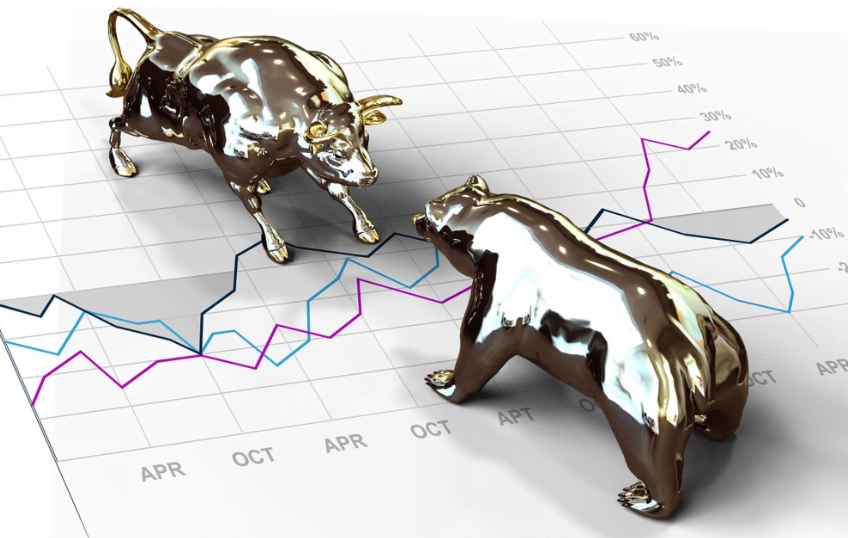 B
Bagholder
Someone who is down or flat on their initial investment and is still waiting for prices to recover.
Bear
A trader or investors that expects an asset's price to go down.
Bear Trap
A move to the downside luring bearish traders into short positions, only for a surge of buying to force shorts to cover and price to squeeze upward.
Bear Flag / Pennant
A bearish chart pattern with a long pole and either flag like channel or triangle pennant.
Bits
The smallest unit of measurement of Bitcoin. Also called a Satoshi or Sat.
Block
A container of transactions that gets added to the blockchain.
Block Explorer
An online tool that lets users search for and view blockchain transactions and their details.
Blockchain
A peer-to-peer computer network built on a transparent, distributed ledger.
Bollinger Bands
A commonly referenced technical analysis tool consisting of a simple moving average and two standard deviations that indicate volatility.
Bitcoin
The first ever cryptocurrency and leading crypto asset by market cap, created by Satoshi Nakamoto.
Bubble
A period where speculation consumes market participants and causes valuations to rise significantly past reality. When the bubbles burst, asset valuations plummet.
Bull
An investor or trader that expects an asset's price to go up.
Bull Trap
A move to the upside luring bullish traders into long positions, only for a surge of buying to force longs to cover and price to cascade downward.
Bull Flag / Pennant
A bearish chart pattern with a long pole and either flag like channel or triangle pennant.
C
Candlesticks
Japanese candlesticks represent price action on charts. Red for decreases, green for increases.
Cold Storage
Offline wallets not connected to the internet.
Correction
A crash or decline in price, usually short lived.
Cryptography
The study of using secure communication in the presence of third-parties.
Cryptojacking
A type of malware that takes over computer resources to mine for cryptocurrencies, usually Monero.
Cypherpunk
A class of brilliant tech enthusiasts with a focus on privacy, money, and disruption.
D
Dapps
Decentralized applications such as CryptoKitties.
Dead Cat Bounce
After a large crash, the initial rebound that occurs before there is more downside.
Decentralized
Having no central authority and offering nearly full autonomy.
DeFi
A new type of financial movement involving locking up crypto assets in place of traditional finance.
Derivative
A type of financial contract that derives its value from the performance of an underlying asset.
DEX
Decentralized exchanges.
Divergences
An occurrence in price action where indicators move opposite from the price itself.
Dominance
The percentage of Bitcoin's weight compared with the entire altcoin market.
Dump
Price drop, or the act of selling assets
Dust
Fractions of remaining cryptocurrencies not large enough to trade or meet minimum withdrawal requirements. 
E
ERC-20
A type of Ethereum contract standard.
Ethereum
A smart-contract focused cryptocurrency and the largest altcoin in the space.
Exchange
A platform that enables fiat-to-crypto or crypto-to-crypto trading.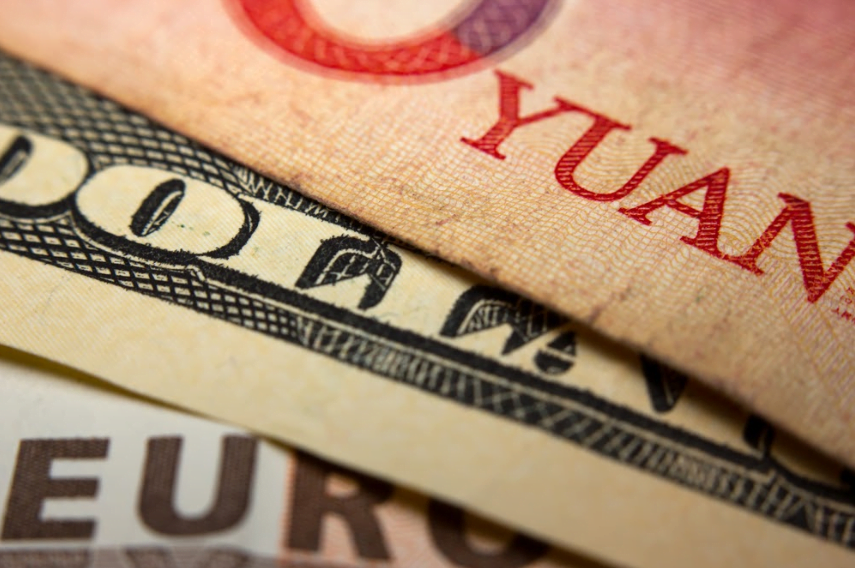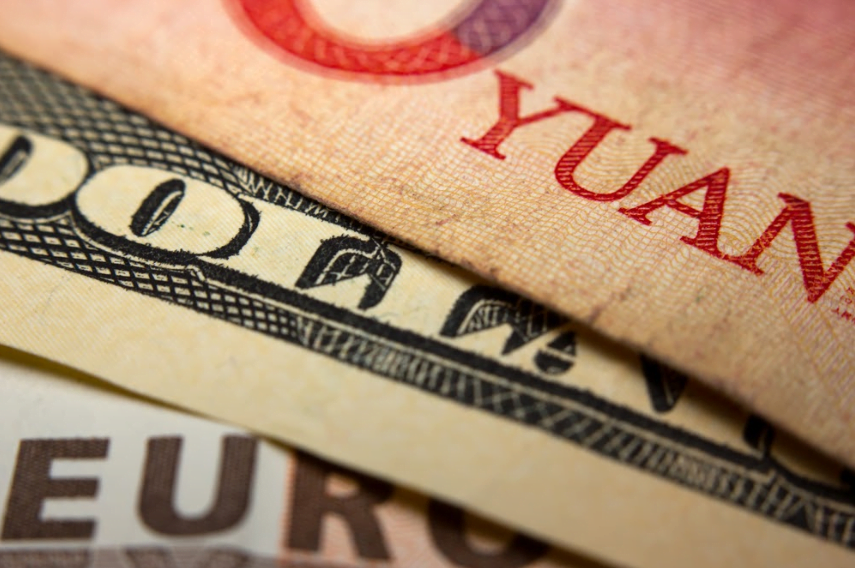 F
Fiat
The native paper currency of each major country.
Fiat onramp
Exchanges or apps that enable the direct purchase of crypto with cash.
FOMO
The fear of missing out.
FUD
Fear, uncertainty, and doubt. 
Fundamentals
The underlying health indicators and statistics of an asset.
Funding
A rate at which determines if shorts pay longs for keeping their positions open or vice versa. If funding gets too high, it can force traders out of their positions. 
Futures
A type of contract that allows for the betting on the price of an asset to change by the time the contract expires.
G
Gains
Return on investment or money made.
Genesis Block
The very first ever Bitcoin blockchain transaction.
GPU
Stands for graphical processing unit, often used for crypto mining but is also a common computer component.
H
Halving
An event occurring every four years at which Bitcoin's block reward is cut in half.
Hard Fork
When a blockchain is split into two chains, thus creating two cryptocurrencies.
Hash Rate
The amount of processing power generated by a cryptocurrency network.
Head and Shoulders
A chart pattern top formation that resembles a head between two peaks and troughs acting as shoulders.
HODL
Hold on for dear life.
Hot Wallet
Crypto wallets that are regularly connected to the internet in some capacity. 
I
ICO
Initial coin offering. A craze that was popular in 2017 but has since disappeared.
IEO
Stands for initial exchange offering. The replacement for ICOs, IEOs are launched with exchange support.
Inverse Head and Shoulders
A chart pattern top formation that resembles a head between two peaks and troughs acting as shoulders, but in inverse.
J
Note: No crypto terms that begin with J currently exist! But the industry is always growing and expanding, with new products, cryptocurrencies and terms being created regularly. 
K
KYC
Know your customer is a policy that requires personal information and identification to comply with local laws.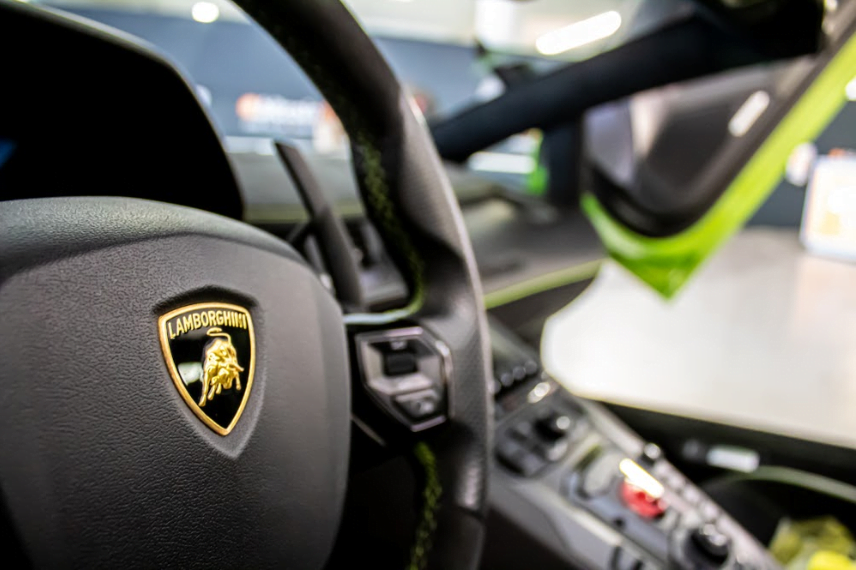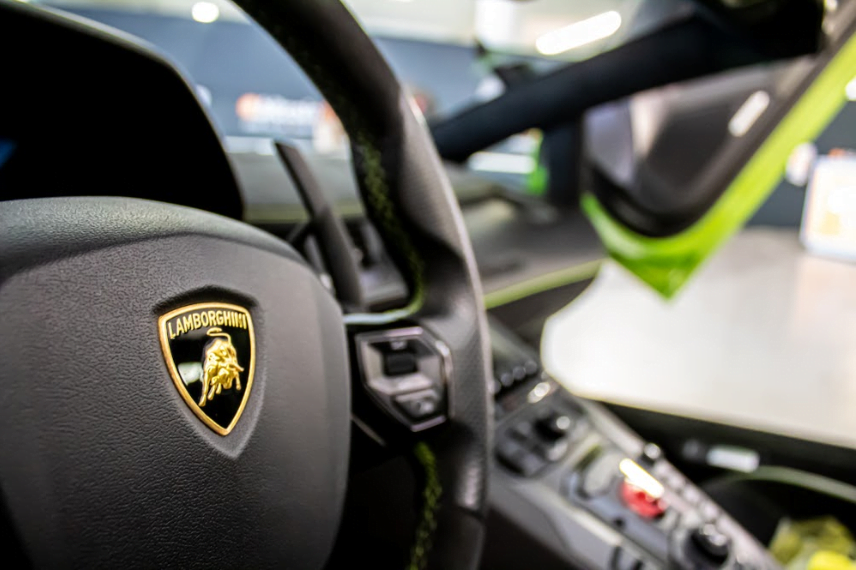 L
Lambo
Short for Lamborghini, the most popular vehicle of choice by crypto investors.
Ledger
A brand of hardware wallet but also the distributed, transparent log of blockchain transactions.
Leverage
Using collateral to multiply position size and therefore any profit potential. Beware, as leverage also amplifies losses.
Lightning
A second-layer technology that speeds up Bitcoin transaction times.
Limit Order
A type of order that triggers when a specific price is reached.
Litecoin
An early altcoin designed similar to Bitcoin and is often referred to as the silver to Bitcoin as digital gold.
Liquidity
The amount of assets available to be traded at any given time.
Long
A contract betting that an asset price will rise.
M
Mainnet
A cryptocurrency protocol specifically designed for the underlying asset.
Market
The venue at which all financial assets are sold.
Market Cap
The cumulative total of an asset's price multiplied by the total number of circulating supply.
Market Order
A type of order that executes immediately at market price.
Margin Call
When not enough margin is available to cover open position profit and loss.
Margin Trading
Trading using leverage to maximize ROI.
Max Supply
The total supply of cryptocurrencies that can ever exist, according to the asset's code.
Miners
Operators of complex machinery designed to secure the Bitcoin network, validate each block, and earn a reward of BTC for doing so.
Mining
The process of operating complex machinery designed to secure the Bitcoin network, validate each block, and earn a reward of BTC for doing so.
Mixing
Moving around funds between various assets and exchanges in order to hide transaction traces and launder money.
Moon
The term for an asset going on an outrageous rally.
Moonshot
An altcoin that is selected solely to try to achieve the highest level of gains possible.
MACD
Stands for moving average convergence divergence, it is a popular technical analysis indicator. It is often considered a lagging indicator.
Mt. Gox
One of the original places to buy Bitcoin, that was notoriously hacked and became insolvent in the early days of the asset. Legal proceedings continue even today.
N
Node
A full installation of the Bitcoin core client.
No-coiner
An individual that doesn't own any cryptocurrencies.
O
OCO Orders
Stands for one cancels the other, this type of order triggers another order type the moment a price level is reached.
Options
A contract giving buyers the right, but not the obligation, to buy or sell an underlying asset or instrument at a specified strike price. 
Overbought
When buying pressure has reached a level at which a reversal may take place.
Oversold
When selling pressure has reached a level at which a reversal may take place.
OTC
Over the counter. The largest Bitcoin transactions take place OTC so large players can avoid slippage.
P
Pair
Two assets trading against one another. For example, BTC/USD.
Phishing 
A phony communication or website designed to dupe users into entering sensitive information.
Ponzi Scheme
A scheme that relies on luring new investors into paying funds to old investors, giving the semblance of actual profits or product sales.
Portfolio
All of the assets an individual holds.
Proof of Work
A consensus algorithm designed to confirm transactions and add new blocks to each blockchain.
Pseudonymous
Hidden behind a false name.
Pump and Dumps
A coordinated plan to inflate prices just to later dump into the market.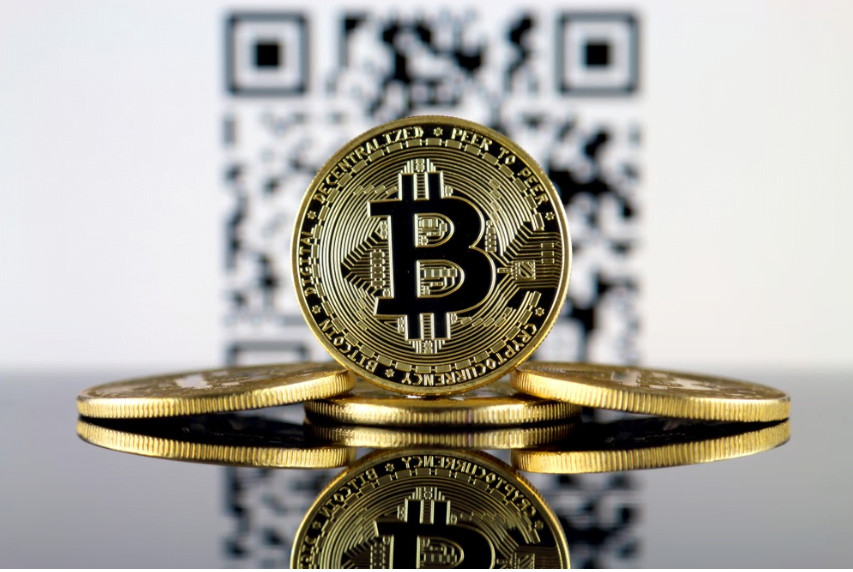 Q
QR Codes
A type of matrix barcode that can be scanned with a smartphone app.
R
REKT
The sad state of a trader after taking a severe loss or after being liquidated.
ROI
Return on investment or the gains generated from a trade or investment.
RSI
Stands for relative strength index and is a commonly used technical analysis indicator.
S
Satoshi
The smallest unit of Bitcoin measurement, named after the creator of Bitcoin. Also called a sat.
Satoshi Nakamoto
The pseudonymous creator of Bitcoin.
SEC
The United States Securities and Exchange Commission.
Seed Phrase
A list of words that store all the information needed to recover Bitcoin funds on-chain.
Shitcoin
Another name for Altcoins.
Short
A contract betting that an asset price will fall.
Silk Road
A dark web market that was popular for drugs and weapons. Bitcoin's early success can be partly attributed to its use on that platform as the currency of choice.
Smart Contract
Code that acts as an agreement between two parties.
Spot Exchange
A platform that offers basic buying and selling of assets without added contracts or leverage.
Stablecoin
A type of cryptocurrency commonly tied to the value of the dollar. It is used as a safe haven for capital to avoid the wild volatility in crypto assets.
Symbol
The price ticker sign designated to each individual asset. For example, ETH.
T
Target Sir?
A common phrase among the cryptocurrency community in which a price target is requested.
Technical Analysis
The study of using chart patterns, Japanese candlesticks, trading indicators, Fibonacci retracement, and more. It's used to help predict future price movements.
Tether
The sometimes controversial, leading stablecoin by market cap that is tied 1:1 to a corresponding dollar.
Ticker
The trading symbol of each asset. For example, BTC.
U
Unconfirmed
A transaction awaiting to be verified and added to the blockchain, which confirms the transaction.
V
Vaporware
A cryptocurrency project that has been abandoned and is no longer supported.
Volatility
Wild and explosive price movements in either direction.
Volume
The cumulative total of assets sold, multiplied by the price each asset is sold at during each session.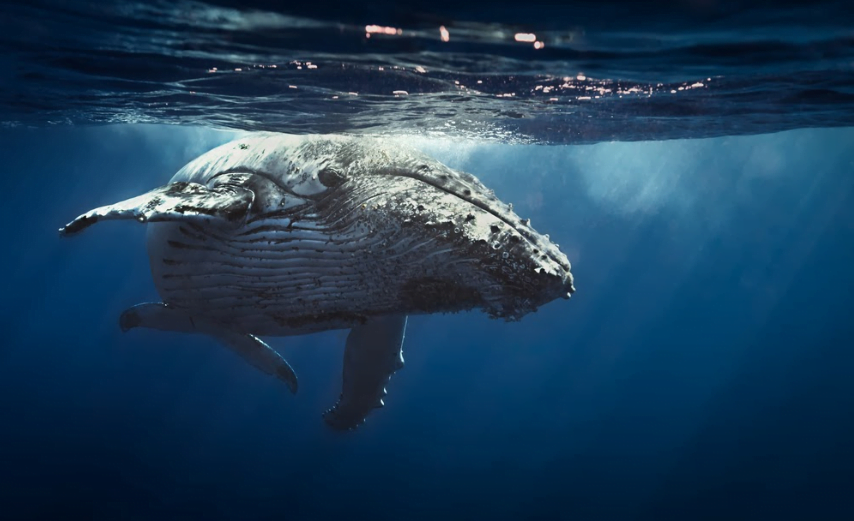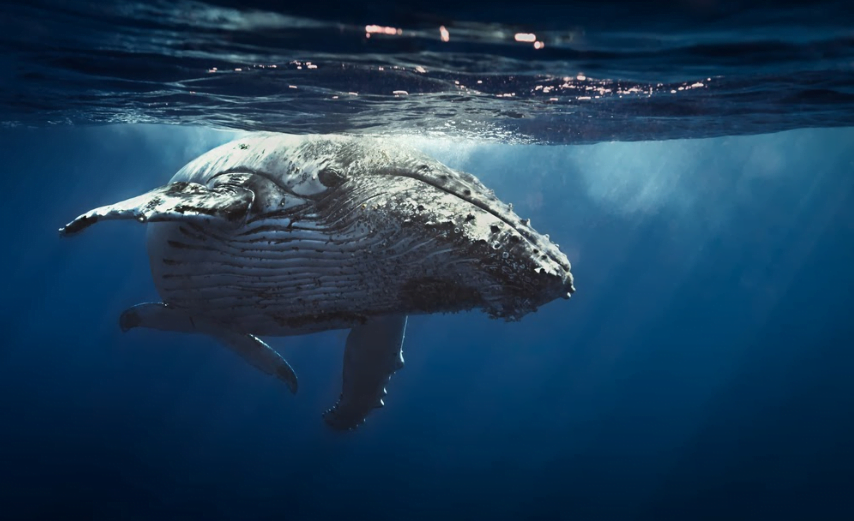 W
Wallet
A location to store, receive, and send cryptocurrencies.
Watchlist
A list of asset prices customized by a user.
Weak Hands
Investors that are prone to panic-selling at the first sign of a crash or someone who cannot withstand a crypto crash.
Whale
A large wealth investor capable of moving the market.
X
XBT
The ticker or symbol for collateralized Bitcoin.
Y
YTD
Stands for year-to-date in reference to performance.
Z
ZCash
A popular privacy focused altcoin.