Another day and another push for profit in the bitcoin price space awaits. Those that caught our analysis last night will know that we were hoping for a strong continuation of the action that we had seen so far throughout the week but, given the market's potential for correction, we would be on the lookout for a reversal. More importantly, we'd be ready as and when it hit.
Overarching momentum didn't give us too much of a downside. As the European morning show kicked off, however, we did see a setback, and we're now trading in and around the lower end of the corrective move. We're still plenty above where we were this time last week and it's looking like this correction is something that should be pretty easy to ride out on the way back to the upside.
Anyway, whatever happens during the European session today, so long as we're on the ball with our risk management parameters, we'll be in the green.
So, let's get some levels put in place with which we can push forward into the European session this morning and – beyond – into the US session tonight. As ever, get a quick look at the chart below before we get started so as to get an idea of what's on and where we are looking to jump in and out of the markets as and when we see any volatility. It's one-minute candlestick chart and it's got our key range overlaid in red.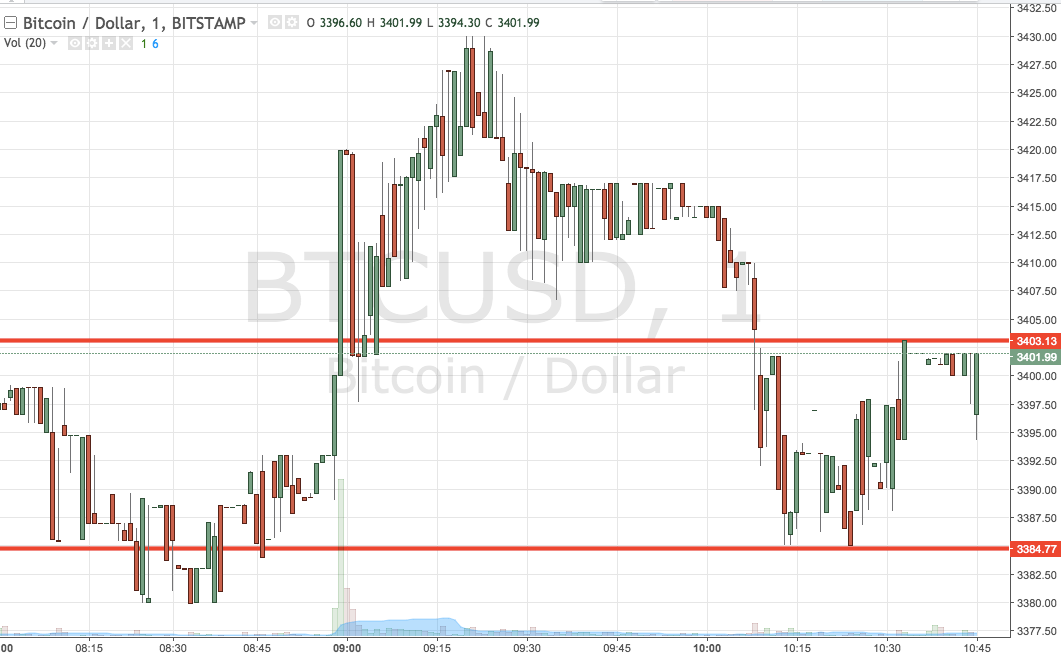 As the chart shows, the range we are targeting during today's session is defined by support to the downside at 3384 and resistance to the upside at 3403. A close above resistance will have us in long towards 3430. Conversely, a close below support will put us in short towards a target of 3330.
Let's see how things play out.
Charts courtesy of Trading View