Hello and welcome to News BTC's Market Outlook Aug 16.
BTC/USD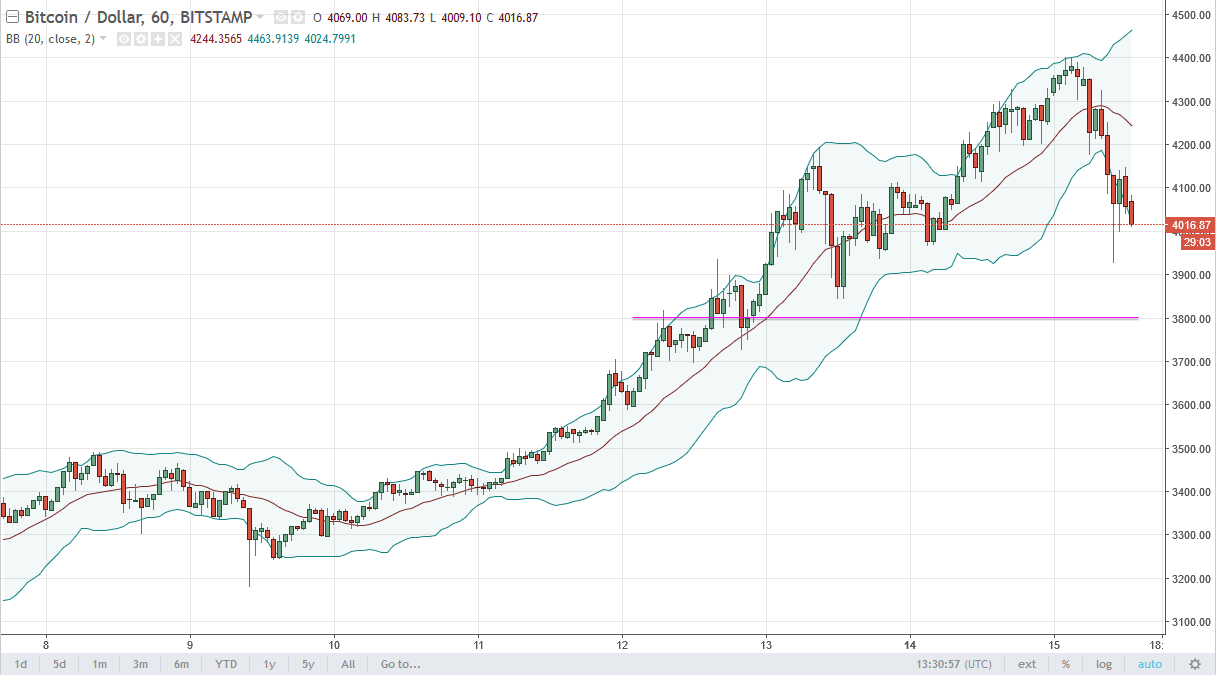 The BTC/USD pair initially tried to rally on Tuesday but then started to fall apart as the US dollar continue to strengthen overall. This was due to stronger than anticipated retail sales, which ups the possibility of a rate hike. Because of this, the US dollar strengthening is of course working against the value of the market. It now looks as if were going to go down and try to find support. I think there is a significant amount of support between the 4030 800 levels, so if we can stay in that range, it should be very positive for Bitcoin. However, if we break down below 3800 that could be a very negative sign.
BTC/JPY
Bitcoin fell against the Japanese yen as well, but seems to have a significant amount of support between the ¥450,000 level, and the ¥440,000 level. I think it's more likely that we will see a bounce in this pair than the BTC/USD pair, because of course Japan does not look likely to raise interest rates anytime soon.
Thanks for watching, we'll see you again tomorrow.