Hello and welcome to News BTC's Market Outlook July 28.
ETH/USD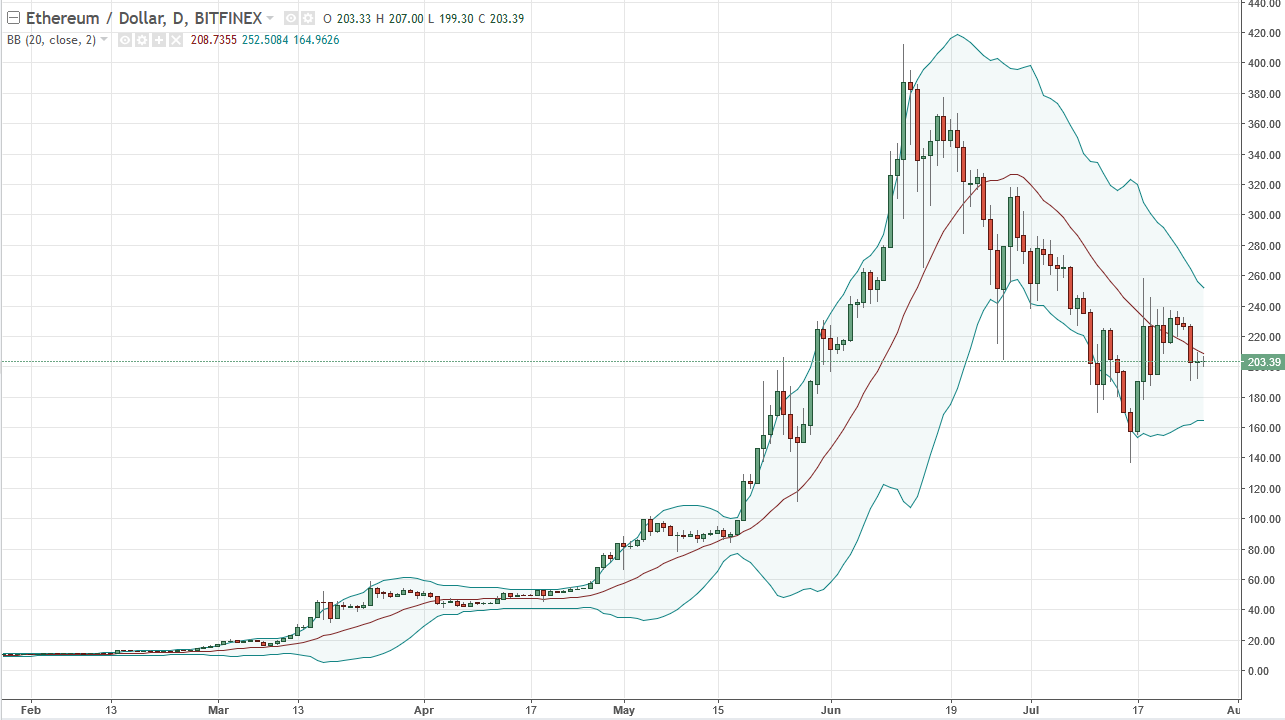 Ethereum did very little during the day again on Thursday as we are essentially sitting at the $203 level. The market looks like it is trying to form a bit of a base, and I believe that we could bounce from here, forming a consolidated barrier between the $200 level on the bottom, and the $240 level on the top. With this in mind, I'd be a buyer, but I would expect much in the short term.
ETH/BTC
We continue to grind it just above the 0.08 level, and slide back and forth. This is essentially "dead money", as it has been for at least a week. It is not until we see in impulsive candle that I'd be willing to put money to work in this market.
Thanks for watching, we'll see you again tomorrow.