Hello and welcome to News BTC's Market Outlook June 19.
ETH/USD
Ethereum initially fell during the session on Friday, but found support just above the $300 level. By doing so, and following the hammer from the Thursday session, I believe that Ethereum is trying to rally or at least consolidate in this area. Having said that, we are still overextended so I don't feel particularly rushed to jump into this market and start buying.
ETH/BTC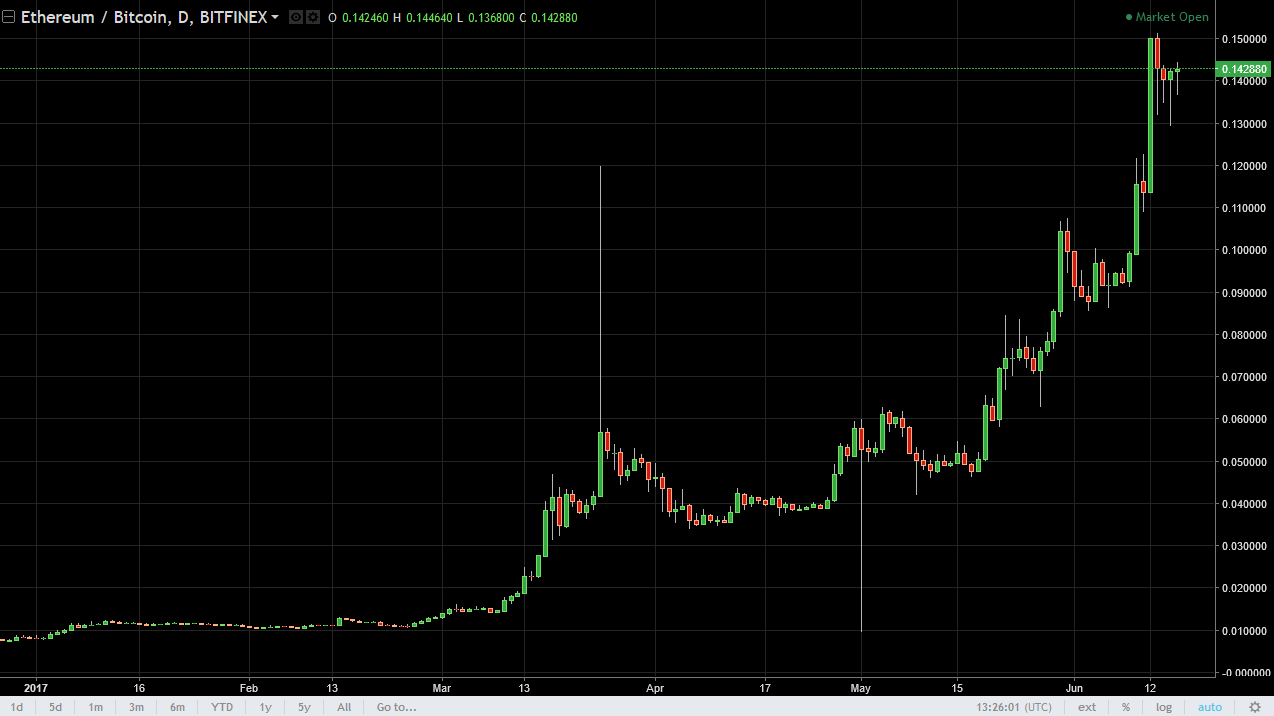 Ethereum initially fell against Bitcoin, but found enough support to turn around. The hammer from the Thursday session was very bullish as well, as it was so prominent and bounced directly off a large, round, psychologically significant round number. It looks as if the 0.13 level will offer support, but I think that we are more than likely going to see a continuation of consolidation in the short term.
Thanks for watching, see you again tomorrow.