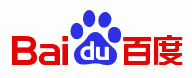 Major Chinese search and web services provider Baidu is no longer accepting bitcoin for service payment, multiple reports suggest. The following is the service's message to music users today (roughly translated using Google):
Dear acceleration music users:

Due to the recent fluctuations in the price of Bitcoin larger unable to protect the interests of users, in response to the risk of state-controlled bitcoin spirit Baidu music accelerate decision to suspend with immediate effect from accepting bitcoin buy accelerate music services.
The news comes just one day following Chinese authorities advising financial institutions to stay far, far away from the digital currency. The statement, however, notes that the decision was made due to "recent fluctuations in the price of Bitcoin".
The news is not good for investors. The price per coin at the time of this writing is about $840 USD at Bitstamp — certainly a notable difference than our $1200+ high.
More information as it becomes available.