HelloGold is the latest platform that is making an effort to accelerate the adoption of blockchain technology by the masses. As the project aims to create a blockchain solution to help the unbanked and underbanked population, NewsBTC reached out to Robin Lee, the CEO to gain a better understanding of HelloGold.
Q: If we have understood it right, then HelloGold is a form of gold-backed crypto-asset. So, let us start with the question, Why? What made HelloGold do what it is doing today?
A: I worked in Asia in 1997 during the Asian financial crisis, and I saw at first-hand how "bad things can happen to good people" at no fault of their own. As a result of the 1997 crisis, the man in the street saw their domestic currencies hit by extreme devaluation – in the case of both the Thai baht and the Malaysian ringgit, this was in excess of 50%; in Indonesia, the rupiah went from 2,600 to the dollar to over 14,000 to the dollar.
For someone who was earning the equivalent of US$1,500 a month, he woke up one morning earning the equivalent of $700 a month with a devastating effect on how he could provide for his family. The inequitable impact of these events on the people who were least able to fend themselves and their families left a lasting impression in my mind. They suffered disproportionately through no fault of their own, other than the simple, unavoidable fact that they were financially excluded from the products that were available to protect the more affluent.
Fast forwarding to 2010 and up to 2015, I was the Chief Financial Officer at the World Gold Council where I was also the principal accounting officer for the world's largest private gold fund with US$30b assets under management. I saw how High Net Worth Investors and funds alike had the ability to use gold both to protect their wealth and as a form of collateral to get better financing deals.
With the help of technology, the digitization of gold will enable everyone, everywhere to enjoy these same features that gold offers to the wealthy. With HelloGold Foundation's digital Gold-Backed Token (GBT) everyone will only need the equivalent of a fraction of a dollar to save through gold (ERC20 tokens work to 18dp). And once they save enough in gold, they will be able to pledge it as collateral to borrow at lower interest rates and without the need for credit history. In short, everyone can save, and everyone can have access to affordable financing. Democratization through digitization.
At HelloGold we have started this journey. Our App already enables ordinary Malaysians to buy physical investment-grade gold starting with as little as RM1. And we have partnered with Aeon Credit to develop the gold-backed lending proposition.
Moving forward, the launch of GBT will enable us to take our offer to another level. It will allow us to accelerate financial inclusion across the world. You will see from our roadmap that we have ambitions beyond gold – we want to introduce other real assets to our customers. Real assets that can help our customers to protect their core basic needs in an increasingly uncertain world. The Foundation wants technology to truly democratize financial products starting with gold – to empower every man, woman, and child with financial products to overcome the fundamental financial challenges that remain prevalent in many emerging markets, both in Asia and elsewhere.
Q: The concept of asset-backed cryptocurrency is catching up and Gold is one such asset which is preferred by many. So, how different is HelloGold from other asset-backed cryptocurrencies?
A: The total value of "above ground" gold stock is approximately $7.5 trillion, of which the largest gold fund in the world (SPDR GLD) accounts for only $30 billion worth of gold (0.4% of the total). Our five-year goal is to reach $6 billion of gold AUM. As you can see from these numbers, the gold market is absolutely massive, and there is room for literally tens of businesses to succeed. In this market, competition among all these businesses is a good thing as it keeps everyone focused on serving customers well.
When analyzing which business to support from the many in the industry, you should ask three questions:
1. Does the product look user-friendly? i.e., will customers use it easily and want to use it a lot. You may download our demo app and instructions to use it on the token sale website.
2. Why will customers trust this business? Trust is critical where money is involved, especially with long-term savings. That is why we have our partner strategy, working with brands that our target market already knows and trust, e.g., Aeon who are across all our target markets. We are also working to bring other partners on board, including a mobile operator with about 300m customers in Asia. Our vaulting partner is BullionStar International, a recognized entity in the industry that is audited by Bureau Veritas and insured by XL Group.
3. How will the business acquire customers, and at what cost? Not only do the brands we partner with bring trust, but they also bring a large number of customers (Aeon has about 4 million in Malaysia and 100 million across Asia) and therefore the cost of acquisition is low.
Finally, HelloGold is focused on supporting the unbanked and the underserved. We believe that this huge segment can be profitably served that has little choice in financial products and providers. We have not found this focus in other asset-backed cryptocurrencies.
Q: We know the advantages of blockchain technology and crypto assets already. However, in the context of HelloGold what are the different applications of the platform, apart from being easily transferable and tradable?
A: HelloGold will essentially have two products for two different markets. With the core mobile app product, a mass market user in Asia with no exposure to cryptocurrencies and limited credit history will be able to save in gold with small amounts (around $0.25), apply for collateralized gold-backed loans, and transfer gold easily across borders.
With the GBT, cryptocurrency investors are provided with the option to hedge their funds into a fully asset-backed stablecoin when markets become too volatile. There will always be a clear record of the gold assets backing the GBT. The investor may also redeem their GBT into physical gold if they become a registered user of the HelloGold mobile app.
Q: How are the tokens used on the platform and what's the minimum value for which one can purchase them?
A: At the outset, there are only two tokens involved in the HelloGold Token Sale. The HelloGold Token (HGT) provides its holder with a potential stream of rewards in the form of GBT at the discretion of the HelloGold Foundation. These rewards are based on a monthly endowment the Foundation will receive from HelloGold equivalent to 10% of the HelloGold management fee. The minimum value to purchase HGT after the Token Sale will be at its lowest denomination, which is at the 8th decimal value.
Because GBT is fully backed by 99.99% investment-grade gold, it can be used as a stablecoin whose value will track the price of gold and not fluctuate when the cryptocurrency market becomes too volatile. Initially, it will only be provided as a reward to HGT holders. In the future, it can be purchased at its lowest denomination, which is at the 18th decimal value.
Beyond these two tokens, HelloGold aims to develop tokenized versions of other asset classes as these are introduced into our mobile platform, i.e., silver, platinum, commodities et al
Q: Are there any partnerships in the making or, have you joined forces with anyone which you would like to share with our readers?
A: HelloGold's launch partner for the business is Aeon, who have about 4 million customers in Malaysia and 100 million customers across Asia. We are also in discussions to partner with a mobile operator that has about 300m customers.
We have also benefited from being part of The FinLab Accelerator Program, which is a joint venture between United Overseas Bank, one of largest banks in ASEAN and SGInnovate, an investment arm of the Singaporean government.
Prior to the launch of the Token Sale, HelloGold announced an investment by Fenbushi Capital, the first Chinese venture capital firm that exclusively invests in Blockchain-enabled companies and counts Vitalik Buterin as one of its three general partners. Bo Shen, a Fenbushi Capital general partner, is an advisor to the HelloGold Foundation.
Q: What does the company have planned for the future?
A: HelloGold targets to have 500,000 users over the next five years in key Asian markets such as China, Malaysia, Indonesia, Thailand and the Philippines. We are also looking to expand the tokenization of assets on a blockchain to other products such as silver and other real assets in the future. With this expansion of assets, HelloGold will add these new assets to the endowment plan for the Foundation.
Q: Any prominent members on the team that you would like to mention about?
A: Robin, the CEO, is the former CFO of the World Gold Council and brings a wealth of knowledge and contacts about the gold market. He was the principal accounting officer for SPDR Gold Trust ('GLD'), the world's largest gold fund, which held over US$30 billion in assets under management. His WGC experience includes supporting the launch of the world's first exchange-traded, wholesale kilo gold contract and introducing a gold savings program with ICBC which generated annual sales of $6.5 billion.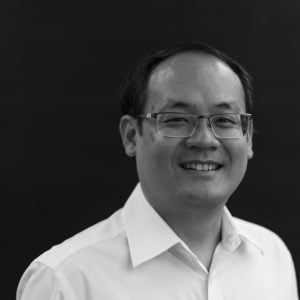 Wykeen, CTO, Wykeen was previously VP at Bangkok Bank in Thailand where he led the bank's enterprise integration initiative in multiple turnkey projects including E-Enabled Loan Origination, Mobile Banking, B2B Gateway, International Remittance, FX Trading and Credit Related Systems over a period of 8 years. Prior to Bangkok Bank, he was a software engineer at Digital Applications International Limited. He has a Ph.D. in Computer Science from the University of Manchester where he completed his Master of Philosophy (MPhil) in Computer Science and received a 1st class in Bachelors of Science.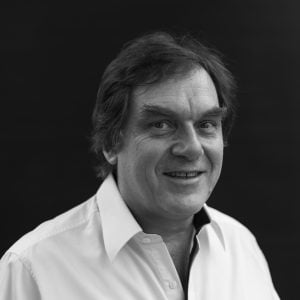 Dave, the lead developer, is an expert in blockchain technology and has worked on a number of state of the art blockchain codebases, specializing in Ethereum smart contracts. He has used multiple languages professionally, including C, C++, C#, Pascal, Modula-2, PHP, Go, Java, SQL, Basic, Assembly Language (Various), Microcode and PowerBuilder. Dave has BSc in Engineering (Electronics) from University of London and MSc in Management of Technology from National University of Singapore. He has been an active member in the space, contributing to the Ethereum-Go codebase, creating the smart contracts for projects such as Indorse, DDF, and JetCoin, and coordinating anti-phishing efforts with others including MyEtherWallet and Etherscan.
A full list of all team members, as well as advisors, can be found here.
Q: Tell us more about the crowdsale
A: The HelloGold Token Sale is structured based on best practices we found in the Token Sale space. It has been divided into three Rounds, with the first Round currently ongoing. Supporters will be able to evaluate the performance of HelloGold before choosing to provide any further support in Rounds 2 or 3.
A live product is already out in the market, for which Malaysians may download from their App/Play Store whereas others may download a demo app from the token sale website.
A registration process has been put in place to prevent financial fraud, money laundering, and terrorist financing. Only approved accounts will be able to see the Token Sale address to send ETH to. In this way, the risk of supporters falling for scams is reduced as the HelloGold Foundation has made it clear that it will never share the address with any other method.
To participate, complete your registration at kyc.hellogold.org. A walkthrough for how to complete the process is provided here. The minimum amount for participation in the Token Sale is 0.001 ETH. The Token Sale will end on 5th October 2017.
Q: Anything you would like to add?
A: You may find out more information about the Token Sale (including three detailed whitepapers) on the token sale website.
Updates on HelloGold is regularly provided on Medium.
You may also discuss with the team directly on our Slack channel.
HelloGold had previously partnered with ICOage to conduct a pre-sale of HGT to supporters from China. Due to a recent announcement by the Public Bank of China, ICOage decided it would refund all the funds it received. HelloGold supported ICOage's actions and provided a full refund to ICOage. More detail on the subject can be found at https://www.hellogold.org/announcement.html.
Robin Lee and the team offered us an insight into the project and its background.  With its token sale live now, the platform is on its way to make the headlines by creating more financial opportunities for the general population, and maybe even shielding them from the vicious market forces that could endanger their livelihood.  As the company continues to grow, we will definitely keep an eye on the new developments and bring any exciting news, as soon as it unfolds.