Mere weeks ago, JP Morgan Chase, one of the world's largest financial institutions, shocked the crypto space. For those who missed the memo, the Wall Street mainstay unveiled plans to launch its own digital asset, based on the Ethereum-esque Quorum private ledger.
Due to its premise, JPM Coin, as the cryptocurrency has been dubbed, was deemed to be a competitor to the offerings that SWIFT and Ripple (and XRP by extension) continually tout. But, Binance has overtly claimed that this might not be the case.
But first, here's a ditty about JP Morgan's first notable crypto-centric product.
Meet JPM Coin
Per comments from Umar Farooq, the Wall Street bank's blockchain division lead, the newfangled asset will be backed by physical U.S. dollars and will act much like stablecoins, but in a rather centralized manner.
Eventually, the asset could extend its tentacles to a number of ledgers (both private and public) with interoperability protocols allowing for JPM Coin to be utilized in an array of different ecosystems. Farooq remarked that his team intends the venture to eventually be a multi-purpose asset for the bank's operations, whereas "anything, where you have a distributed ledger, [that] involves corporations and institutions" will use the digital asset.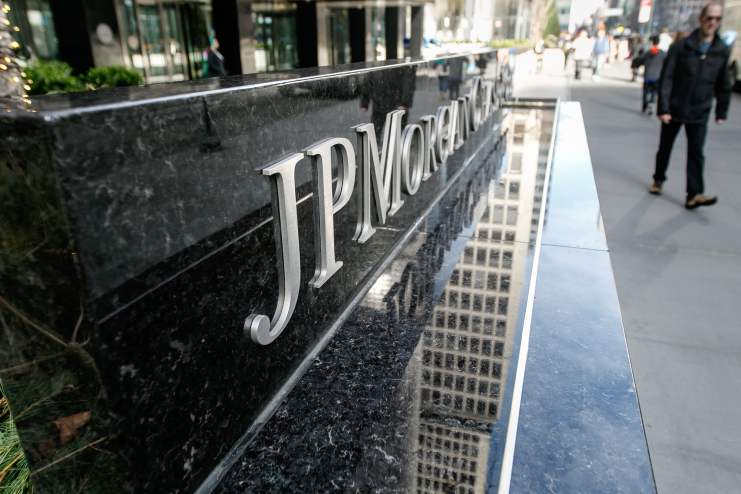 For now, however, the JP Morgan executive made it clear that the novel venture is primarily intended to bolster the company's internal international corporate transactions.
Farooq added that a "tiny fraction" of his employer's daily corporate transactions, which purportedly amount to a nominal value of $6 trillion U.S., would be made through JPM Coin. Yet, he didn't explain what the fraction would equate to. But as it stands, it is unlikely that the bank is poised to transact billions on their nascent centralized blockchain.
Funny enough, JP Morgan's in-house Bitcoin cynic and CEO, Jamie Dimon, noted that his firm's cryptocurrency could eventually see use in retail outlets.
Bank Crypto Not A Threat To XRP?
While this project may have an innocuous premise, many crypto commentators quickly took to Twitter to remark that Ripple's services and the XRP Ledger's function could come under fire.
Tom Shaughnessy, the principal analyst at Delphi Digital, remarked that JPM Coin is a "huge slap in the face for Ripple," explaining that the fintech group's cross-border payments and remittance efforts may go kaput.
Yet, a report from world-renowned startup Binance claims that it isn't cut and dried. In an in-depth study on the so-called "corporatecoin" and what it could mean for cryptocurrencies at large, the Malta-registered company's research division noted that while JPM Coin has a decent value proposition and network, the asset is currently restricted for internal clients. Binance also added that it is "highly unlikely" that clients of competing institutions, like Citi, would actively use JPM Coin.
Will JPM coin have potential implications for the crypto industry? @binanceresearch discloses their findings with an in-depth report.https://t.co/6X9uuX6R45 pic.twitter.com/tofBhhMF0h

— Binance (@binance) March 1, 2019
On the other hand, Ripple's technologies built on top of the XRP Ledger could theoretically be adopted by any institution, as the fintech startup is mostly without conflicts of interest and the ever-competitive attitude of Wall Street.
Binance Research even notes that Quorum, which can only process "dozens to hundreds" of transactions per second, is comparatively inefficient when put side-by-side with XRP and purportedly event SWIFT. After further mentionings of the raison d'etres of JP Morgan and Ripple, Binance concluded:
"Overall, the two projects appear to have different focuses and potential applications in the short term. While there is currently no direct overlap on the functionality of the two initiatives, future developments on the reach of JPM Coin outside of its existing closed network will determine to what degree Ripple and JPM Coin will compete."
Featured Image from Shutterstock