For the past few years, there has been a war occurring between bitcoin and traditional banking institutions.  For the most part, bitcoin has always managed to stay alive and hold its ground despite some major opposition, but often the banks come in with their executives and power and win battles without much effort.
The war has now escalated, and another win must be chalked up for the banks. Polish bitcoin exchange BitMarket.pl had its bank accounts suspended just a few days ago on January 26th by Bank BPH due to what the bank says are rising debts and a lack of credentials.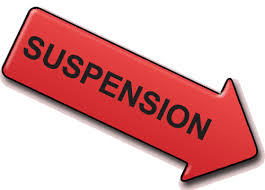 However, BitMarket.pl founder Michal Pleban believes that the true reason for the suspension is due to a specific transaction that occurred on the exchange: one that involved stolen funds.
Pleban explains:
"For that reason, the bank decided to close all our accounts and refuse our business… I am currently on a quest to find a bitcoin-friendly bank in Poland."
Pleban says that the bank never sent any notification prior to the closure, and he was therefore unable to look at the transaction in question.  He doesn't seem too worried about it, though.  The exchange is working towards creating a new business altogether, and BitMarket.pl is currently trying to normalize operations.
Pleban mentions:
"This should take no more than two weeks.  In the meantime, we have re-enabled electronic fiat transfers which will be warehoused at the payment processor until a new bank account is opened.  We also re-enabled crypto deposits, and all withdrawals are performed normally from my own personal account.  Normal (non-electronic) fiat transfers will be re-enabled once a new bank account is established."
Images from BitMarket.pl and Big Stock images.