UK-based cryptocurrency exchange has made a big hire, we're learning via a Financial Times report.
We're learning that financial guru Adam Knight will be hopping aboard the company as executive chairman, in addition to have taken a stake in the company via a recent funding.
Knight's experience in the financial sector is extensive.
According to his LinkedIn page, Knight started as a trader in the commodities group at Goldman Sachs from 1996 through 1999, eventually leaving to join financial services company Kiodex until 2001. He then returned to Goldman Sachs for six years, becoming the Global Head of Metals within the company's commodities group.
From 2007 through 2011, Knight worked in the commodities section at Credit Suisse — further building up his repertoire.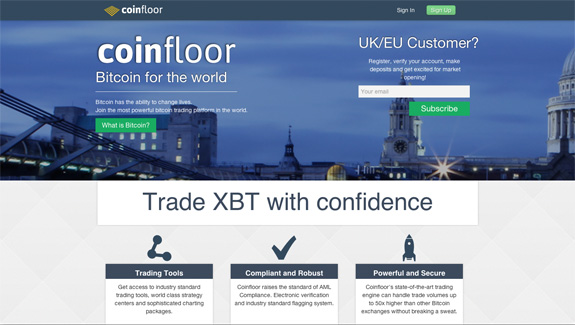 "Having spent my career trading commodity markets, I understand the exchange, clearing house and storage models well and wanted to find a team with the right skills and approach to build a robust global Bitcoin financial services business," he told the Financial Times.
"Bitcoin has survived some pretty significant shocks and proven to be far more robust than I had initially expected."
As for Coinfloor, they are seemingly feeling good about the hire. Having Knight on the team is certainly a move forward, and another step in legitimizing this digital currency.
"Adam's expertise of regulatory compliance, risk and governance procedures will be invaluable," said Coinfloor founder Adam Lamb.
This isn't the first time someone from traditional finance has joined a cryptocurrency-related company. Last last year it was announced that Circle Internet Financial had brought a Goldman Sachs board member on their own board.
As far as Knight's investment in the company goes, that information has not been disclosed, though if that changes we will update you accordingly.