Entrepreneur and YouTube celebrity Gary Vaynerchuk recently tweeted about NFTs, saying they will be more disruptive to the music industry than Napster was. Adding "technology always squeezes the middle," and that he's excited for what lies ahead.
And they thought Napster was disruptive … wait to blockchain / NFT hit the music industry

Shits about to be super interesting … technology always squeezes the middle

????

— Gary Vaynerchuk (@garyvee) February 24, 2021
Although Napster disappeared in 2001 under the weight of legal action from the Recording Industry Association of America, it still set in motion a different model for consuming music and film. Today, Spotify exemplifies a free-to-use model that ensures artists and rights holders still get paid.
Given the publicity surrounding NFTs at present, perhaps Vaynerchuk is onto something.
Vaynerchuk Invests in Sorare
Not only are NFTs taking on the traditional art world, but celebrities and entertainment franchises increasingly see them as an untapped market that's ripe for picking.
In a recent tweet, Vaynerchuk echoed this sentiment, saying fans will use NFTs as a way to get closer to their idols. This alone has the potential to throw supply and demand dynamics out of the window as fans compete to own an NFT from their favorite star.
NFT's will be the gateway to access to those you admire

— Gary Vaynerchuk (@garyvee) February 22, 2021
This concept was not lost on Vaynerchuk, who participated in a $50mn Series A fundraise for French blockchain startup Sorare. The firm operates a fantasy football collectible game that uses NFTs.
"the cards are tradable with a unique Christian Ronaldo card recently selling for $102,000. Sorare has signed 126 soccer clubs, including big names such as Liverpool, Paris Saint-Germain, Bayern Munich, Real Madrid and Juventus."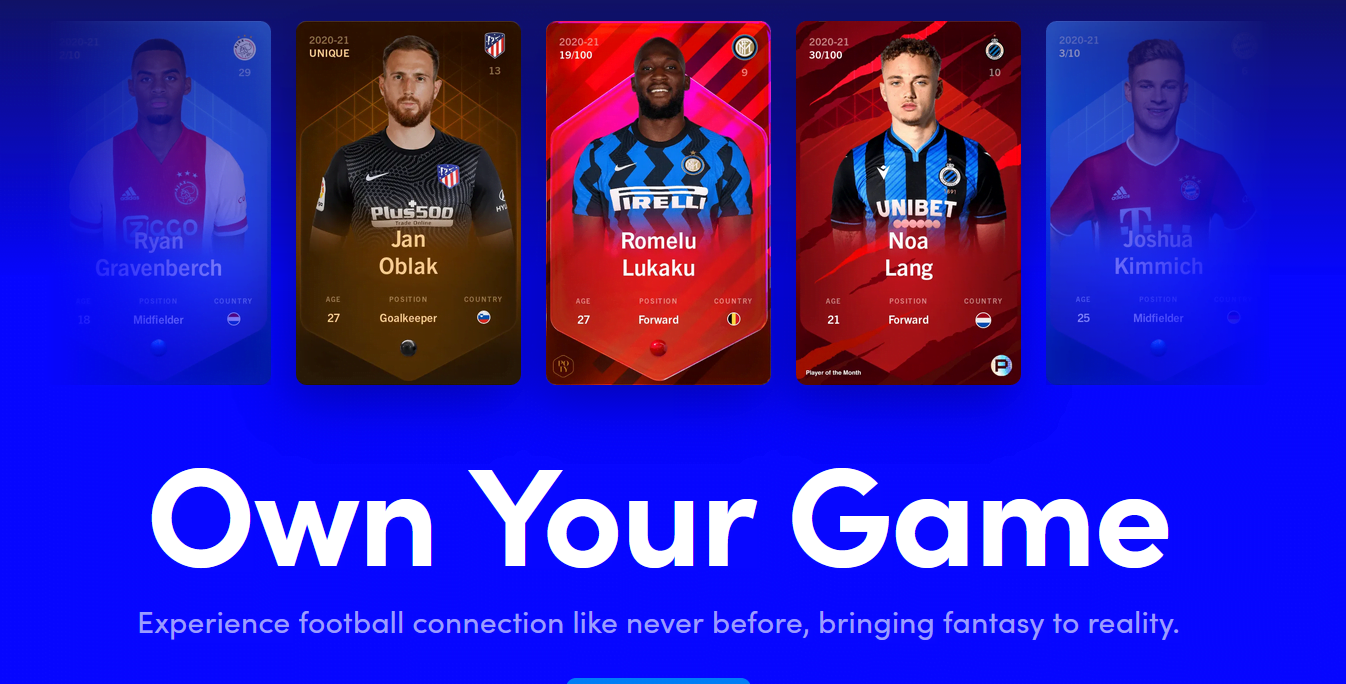 Source: sorare.com
Back in January 2020, trading volume at Sorare amounted to $60k. But a year later, this has increased to $4.2mn. The firm says that the last three months, in particular, have seen a sharp uptick in trading volumes.
Its CEO Nicolas Julia explained that football fans look to Sorare to connect with their passion. As he said, with NFTs, "they can truly own the game."
"Sorare was born from our love for football​. We're building a gaming experience fueled by passion where fans can connect with football and a global community. On Sorare, they can truly own the game."
NFTs Are Going Mainstream
NFTs have been making a huge splash of late. From Christie's hosting their first-ever digital art auction to Logan Paul jumping on the bandwagon.
As further evidence of their cross into the mainstream, outlets of the FT and Wired's stature have cottoned onto the craze and begun covering them as well.
NFTs began gaining prominence around late Q3 2020 when Bitcoin-bull Anthony Pompliano called them the next big bet. Putting his money where his mouth is, he said he was partnering with several digital artists, the first one being FEWOCIOUS.
While NFTs continues to divide opinion, many initial skeptics have begun coming around to Pompliano's way of thinking. However, Vaynerchuk warned that over 90% of NFTs would make poor returns.