Soon after launching his presidential bid with an energetic speech, Senate Rand Paul proved himself a true republican by further announcing to accept campaign donations in Bitcoin.
A digital currency that propagates financial decentralization, Bitcoin was born out of the ashes of 2008 financial crisis. It was launched as an alternative to monopolized banking sector, for it allowed people to be the true owner of their money by cutting money-eating middlemen from the overall transactions. It also rose to fame by maintaining transparency by listing all the successful transaction on a public ledger, known as blockchain.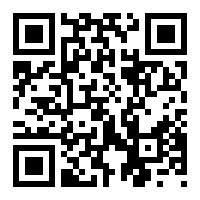 Due to its higher adoption rate among merchants and users around the globe, Bitcoin earned the fame of being a faster and cheaper alternative to traditional payment methods such as credit/debit cards and PayPal. The digital currency's popularity was further validated by the US Federal Election Commission which, in May 2014, made it legal for politicians to accept donations in it.
Therefore before Paul, there were many US politicians in past that announced to accept Bitcoin as donations for their political campaigns. They include Blaine Richardson (Independent), Jim Fulner (Libertarian), Jared Polis (Democrat), Danielle Alexandre (Libertarian), and others.
However, it is the first time ever that Bitcoin is selected to be a part of the world's grandest election. Paul's decision to accept the digital currency has certainly fueled up its popularity. Nevertheless, the presidential candidate had once shown interests towards the new payment technology, for calling it fascinating in one of his statements to Bloomberg News last year.
It would be a great thing to see Bitcoin's potential being acknowledged on international forums, a step that might inspire more celebrated individuals to embrace it for their respective campaigns — political or apolitical.
The campaign will accept donations via BitPay, a popular payment processor, in order to reduce price volatility risks.