The Wall Street Journal is no stranger to bitcoin.  It has reported on the digital currency before, but now the publication is asking, "Do cryptocurrencies such as bitcoin have a future?"
What's particularly interesting about the article is that it presents both sides.  It presents evidence to suggest that bitcoin does indeed have a future in the financial spectrum, and it presents evidence to suggest that it will dissipate within a matter of time.  Perhaps the article is not willing (or for whatever reason, not able) to take sides, and would like its readers to think for themselves and decide on their own.
Regardless of the recent scandals and other problems that bitcoin has faced, the article does at least acknowledge the idea that bitcoin is here and is being used.  Someone is "buying and selling," the publication states, and it also points out that the market cap for bitcoin and related cryptocurrencies was over $4 billion just a month ago in February, so obviously the popularity is there, as many people are looking for ways to eliminate banks and make the world of finance a little simpler.
As far as why bitcoin has a future, some of the reasons the publication states include:
"Anyone with a cellphone or Internet connection can execute seamless transactions, even in amounts less than a penny.  This is important for many who lack bank access, especially in the developing world."
Also:
"Transaction fees for merchants are minimal, compared with credit-card fees, which is good for retailers with narrow margins."
The publication also goes into detail regarding the technology behind bitcoin, aka the blockchain.  Regarding why bitcoin doesn't have a future, the article states that bitcoin has huge liquidity problems and is overly volatile; according to the article, bitcoin is not a financial instrument, and the health of the economy comes from regularly depositing and withdrawing money, and bitcoins:
"…Are created using a purely mathematical logic that lacks financial or economic underpinnings (currently 25 new bitcoins every 10 minutes); and they can't be retired as needed to maintain their scarcity.  Given the lack of economic logic behind the net injections of bitcoins, there is increased risk of financial and price instability."
Ironically, the "pros" of bitcoin were contributed by Dr. Campbell R. Harvey, a professor of finance at Duke University, while the "cons" were proposed by Eric Timoigne, an assistant professor at Lewis and Clark College in Portland, OR.  Both possess currency knowledge, and seem to know their stuff.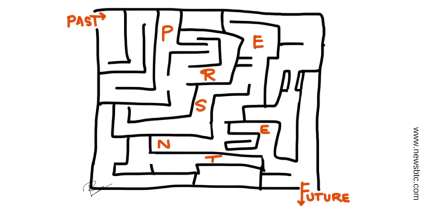 But there is one major point that Dr. Harvey makes that I happen to agree with, and why I ultimately think that currencies such as bitcoin at least have a temporary future… Bitcoin exists and has value because people have assigned it value; because people see value in it and have agreed to use it.  Countries such as Ecuador have learned from bitcoin and have instilled their own digital currencies to aid unbanked populations.  Large companies such as Overstock have acknowledged the popularity of bitcoin among its users and have added bitcoin options to their platforms, and what's perhaps most important is the fact that bitcoin's price has finally reached a point where increases have become regular, and large drops are no longer taking shape.
Recently, the bitcoin price jumped up by about $8, a large increase in the last three days particularly when one considers the endless falls the currency took just a month ago, so if this increase continues over time, one can expect that bitcoin's popularity and usage will indeed grow with the price.
People see value in bitcoin.  They see its abilities to give financial capabilities to those who did not have them before.  They see that bitcoin has the ability to remove power from banks and place it in the hands of customers, and for that, bitcoin has a strength that cannot be replaced or taken away.
Bitcoin has earned its place in the financial sector.  Once that place is secure and tightened, bitcoin's future will travel beyond what we have foreseen.
Image Courtesy of The Wall Street Journal