The decentralized nature of Bitcoin makes it independent of conventional banking and payment systems. The very reason led to WikiLeaks adopting cryptocurrency payments as the main donation option on its website. The whistleblower site created by Julian Assange has the habit of constantly finding itself in the bad books of the governments, which in turn has impacted its access to banking services.
A few years ago, PayPal and Valitor, a credit card payment service provider, briefly stopped offering their services to Wikileaks; it also froze the platform's accounts on one occasion. Since 15 June 2011, the website has been accepting donations in Bitcoin along with other payment options linked to partner non-profits. Yesterday, WikiLeaks' Bitcoin wallet account surpassed a milestone by successfully collecting 4000 bitcoins, which at press time amounts to around $2.9 million.
The WikiLeaks donation wallet address shows a total of 25480 transactions, averaging at around $114 per transaction. Apart from Bitcoin, WikiLeaks also accepts donations through credit cards, PayPal, Litecoin, Google Checkout, Cheques and Bank transfer. All donations received by WikiLeaks is being used to fund the technical infrastructure required to keep the platform online. In addition to the server and other costs, the funds are also used to pay salaries to some of the WikiLeaks personnel, including Julian Assange.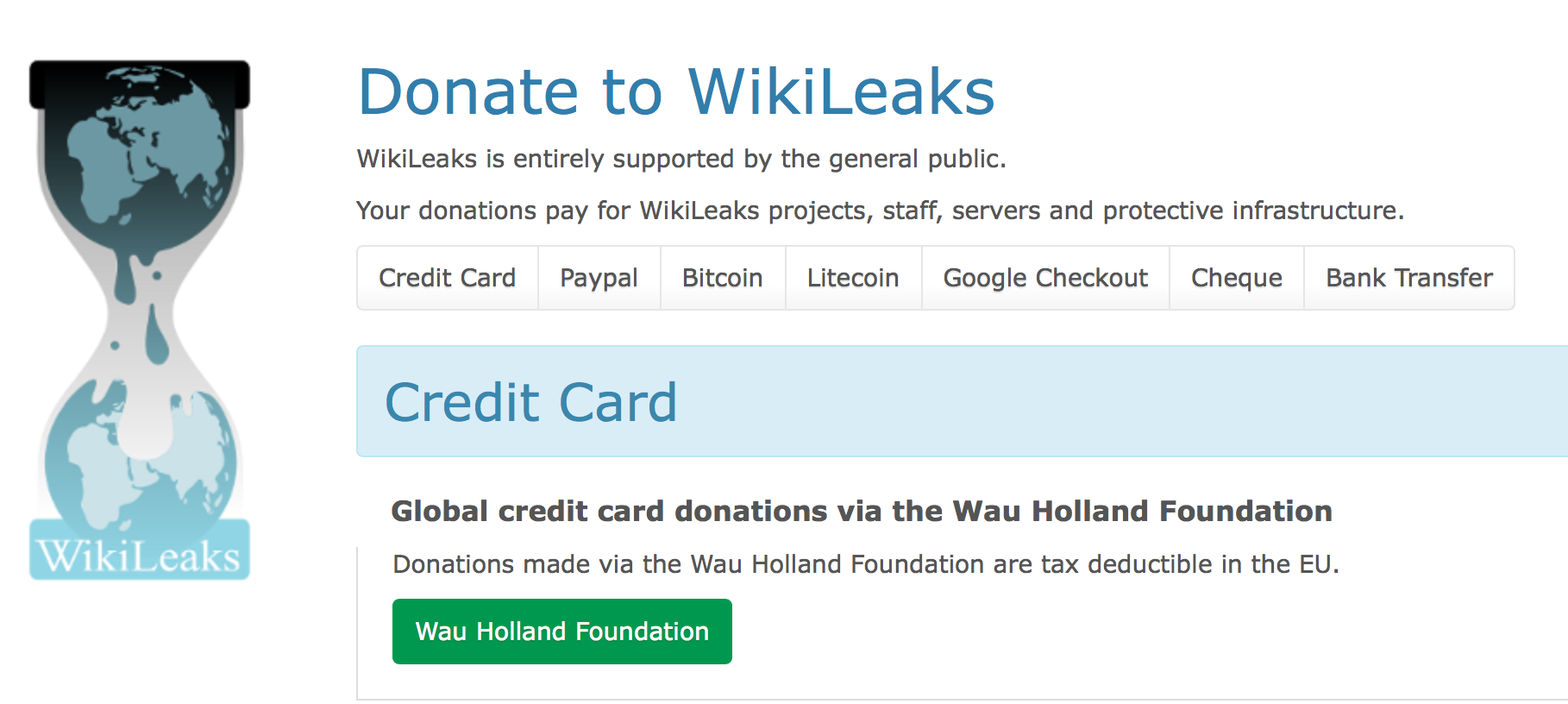 Apart from four or five people, most of the WikiLeaks staff, legal representative work pro bono. On many occasions, WikiLeaks has been instrumental in making public a trove of classified and leaked documents showcasing the role of government organizations, military, politicians and even corporates in few cases.
WikiLeaks has been valiantly serving as the mouthpiece of democracy and freedom of press, while divulging crucial evidence pointing out governments' autocracies and questionable activities which may have a far-reaching impact on diplomacy, political and military relations. As WikiLeaks continues to unravel the dirty secrets, the platform's owners continue to become targets. Julian Assange is one such personality who is currently evading arrest for an alleged crime by taking refuge at an Ecuadorian embassy in the UK.
As long as Bitcoin and other cryptocurrencies are around, platforms like WikiLeaks will continue to enjoy some form of immunity against the heavy handedness of government institutions and agencies.
Ref: Blockchain. info | Image: ActivistPost