This article explores the latest news regarding Aptos (APT), Solana (SOL), and TMS Network (TMSN).
With Aptos (APT) Labs' new SDK for Unity, gaming can now integrate with Web3 technology
Aptos Labs (APT) has made a significant stride in the realm of gaming development on Unity, the world's foremost platform for real-time 2D and 3D content creation and growth. Aptos (APT) has recently launched its Aptos SDK, a fresh collection of gaming developer tools.
Aptos Labs (APT) has also teamed up with 13 top blockchain companies to offer Unity-verified resources as part of the new "Decentralization" section in the Unity Asset Store. With the SDK, Aptos Labs (APT) is set to revolutionize the gaming industry by offering tools that enable greater connectivity and transparency for developers.
Aptos Labs (APT) is thrilled to accelerate Aptos' gaming momentum by making its products available in the Unity Asset Store. The SDK is another significant milestone in Aptos' (APT) gaming dominance within its ecosystem.
Aptos (APT) is currently priced at $12.68, and its 24-hour trading volume is $637 million. Over the past 24 hours, Aptos (APT) has experienced a decline of 1.81%.
Solana (SOL) sheds light on its plans to enhance network upgrades
In response to the network-wide slowdown in block production following the 1.14 network update on February 25, Solana (SOL), the public blockchain platform, has unveiled its plan to enhance network upgrades. Solana (SOL) has acknowledged the recent network issues, and has promised to take appropriate measures to ensure smooth network functioning.
By outlining its plan to address the current challenges, Solana (SOL) has shown its commitment to delivering an optimal user experience. On February 28, Anatoly Yakovenko, the CEO and co-founder of Solana (SOL) Labs, stated the blockchain ecosystem's intention to enhance the latest network upgrades.
The released statement introduced a six-step plan for core engineers to simplify the software release process. The formation of an adversarial team that includes a third of the Solana (SOL) engineering team was also announced in the same statement, which is noteworthy.
As of today, the live trading price of Solana (SOL) is $21.97, and the 24-hour trading volume amounts to $333 million. In the past 24 hours, Solana (SOL) has recorded a decline of 2.13%.
The trading landscape is set to change with TMS Network's (TMSN) innovative features
TMS Network (TMSN) is the first-of-its-kind platform, offering a secure, lightning–fast, and ultra-efficient way to trade. You can deposit and withdraw instantly using cryptocurrency, without any middlemen involved.
TMS Network (TMSN) believes in creating a community of users who are invested in the growth and success of the platform. While they do make a profit through a small trading commission on each trade, TMS Network (TMSN) ensures that this fee benefits not just the platform, but its users as well. Through smart contracts, every TMS Network (TMSN) user automatically gets a share of the commission. TMS Network (TMSN) truly values its users, and strives to create a mutually beneficial relationship with them.
The presale stage of TMS Network (TMSN) has started off with a bang, with the first stage selling out early. In just two weeks since the launch of their presale, TMS Network (TMSN) has successfully raised an impressive $500K.
Conclusion
This article has explored the recent developments that bring success in the crypto and trading realm related to Aptos (APT), Solana (SOL) and TMS Network (TMSN).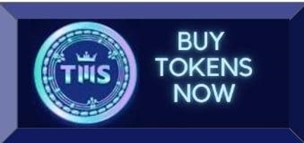 For more information please check out the following links below:
Presale: https://presale.tmsnetwork.io
Whitepaper: https://tmsnetwork.io/whitepaper.pdf
Website: https://tmsnetwork.io
Telegram: https://t.me/tmsnetworkio
Discord: https://discord.gg/njA95e7au6
Twitter: https://twitter.com/tmsnetworkio
Disclaimer: This is a paid release. The statements, views and opinions expressed in this column are solely those of the content provider and do not necessarily represent those of NewsBTC. NewsBTC does not guarantee the accuracy or timeliness of information available in such content. Do your research and invest at your own risk.