One attribute stands out as necessary in the fast-paced world of investments: self-belief. Successful investing is a result of trusting your intuition and making informed judgments. This article looks at the power of self-belief and how it relates to portfolio management, emphasizing the significance of rebalancing. We'll also review Binance Coin (BNB) and its position in the cryptocurrency industry.
The Power of Self-Belief
Self-belief is the driving force behind many triumphant investment tales. Consider the story of an early Bitcoin investor who saw promise in an emerging digital currency when others were skeptical. This confidence turned a tiny investment into a colossal fortune. Or the entrepreneur who believed in their idea even though financiers were skeptical. Their unshakeable self-assurance catapulted their business to success. It is essential to understand that self-confidence does not imply recklessness but rather the determination to act on your ideas.
The Importance of Portfolio Rebalancing; Bitcoin Spark (BTCS)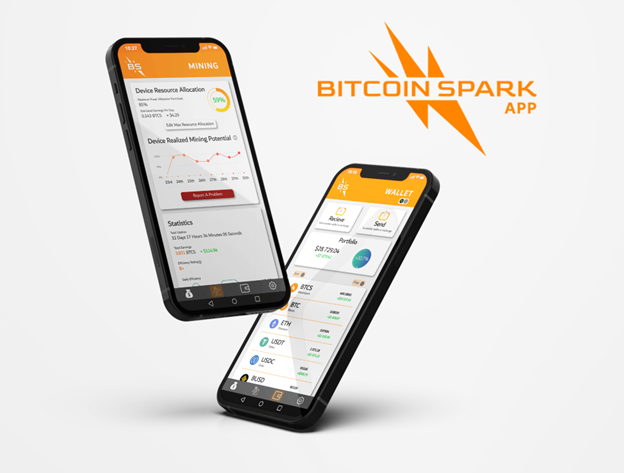 Portfolio rebalancing is an essential strategic approach to investment performance. It entails regularly monitoring and changing your Portfolio to preserve your desired risk-return profile. Rebalancing ensures that your assets remain aligned with your financial objectives. Rebalancing, for example, can assist in restoring the original allocation of your Portfolio if it has become skewed, with one asset class overwhelming the others owing to market changes. Your confidence in your ability to act and make required changes to your Portfolio demonstrates your investment knowledge, and here's how Bitcoin Spark comes in.
Investing in Innovations with potential, like Bitcoin Spark, is a good choice when rebalancing your Portfolio. Bitcoin Spark stands out as a unique cryptocurrency. It introduces an innovative Proof-of-Process consensus technique that aids in promoting equity, inclusion, and decentralization. Bitcoin Spark allows users to give their computing power for decentralized CPU leasing, providing a path to passive income. Suppose you rebalance your Portfolio with Bitcoin Spark. In that case, you get these benefits via mining and can also be a part of an innovative platform looking into redefining the crypto space.
What is BNB
Let's delve into the crypto world, where Binance Coin (BNB) shines. BNB serves many purposes within the Binance ecosystem, including reduced trading fees, token sales, etc. Understanding BNB is essential for crypto enthusiasts, as it can be a valuable addition to their Portfolio. Beyond trading, BNB's versatility indicates the evolution of cryptocurrencies beyond mere digital assets, and it's a prime example of how the crypto market is constantly innovating.
Conclusion
The investment world is an exciting and dynamic environment where self-belief and measured risks can lead to financial success. Whether altering your investing portfolio or investigating the potential of cryptocurrencies like Bitcoin, Spark's ability to trust your intuition and make informed decisions is a valuable skill.
As we navigate these financial principles and comprehend the relevance of Binance Coin (BNB) in the crypto world, one thing is clear: self-belief is the driving force behind extraordinary financial journeys. Trust your intuition when adjusting your Portfolio or adding assets like Bitcoin Spark and BNB; you'll be well on your way to financial success.
To know more about the innovation, Bitcoin Spark (BTCS):
Website: https://bitcoinspark.org/
Buy BTCS: https://network.bitcoinspark.org/register
Disclaimer: This is a paid release. The statements, views and opinions expressed in this column are solely those of the content provider and do not necessarily represent those of NewsBTC. NewsBTC does not guarantee the accuracy or timeliness of information available in such content. Do your research and invest at your own risk.