"Defi" is one of the most popular words in the crypto space today. While it stands for decentralized finance, it has come to encompass just about anything financial based on blockchain technology.
But not all so-called Defi projects stand the test of time, Big Eyes Coin (BIG) therefore has a comprehensive plan to ensure sustainability. Big Eyes is a new DeFi project combining Defi elements with memes and NFTs to create a wholesome experience.
To make it better, Big Eyes isn't just about making money. It's about making a change too. This is something that is missing in several projects today. Most only focus on making money.
Big Eyes cares about building a community and making a change. That's why it focuses on the seas to make them better for the billions of creatures that live within them.
Big Eyes is designed to shift wealth to the Defi ecosystem, and to do this, the team understands that it needs an ecosystem that can self-propagate itself. This explains why every ecosystem element exists to drive attention to the project and increase its popularity.
However, the charity part of the project is focused on improving awareness about the state of the oceans. It will also contribute to improving the conditions of the marine habitat.
Big Eyes knows that hype is important for any crypto project. After all, many projects are out there, and marketing is essential to rise above the noise. However, unlike crypto projects that use unsubstantiated claims to drive interest, the project relies on evidence-based hype and action.
Big Eyes (BIG) NFT's The Latest Game Changers
Non-fungible tokens started as digital arts. Nevertheless, we all know they are capable of much more. Big Eyes NFTs are functional and serve other purposes besides looking pretty in your wallet. The NFT serves as a ticket to exclusive events and content within the Big Eyes community.
Big Eyes (BIG) Token About To Blow Up
This is the native token of the Big Eyes project. There are 200 billion coins available, and the community owns them all. Approximately 70% of the total tokens sold will be pre-sale tokens.
The project has already outlined several stages and milestones to be completed before moving to the next phase. The essence of this roadmap is to ensure accountability within the community.
Life In The Old Dog – Dogecoin (DOGE)
In an attempt to make fun of Bitcoin, Billy Markus and Jackson Palmer created Dogecoin. The open-source, peer-to-peer virtual currency started to poke fun at the seriousness of Bitcoin. But what began as a joke has grown to become a top cryptocurrency.
It is the first meme coin, and due to its meme origins, Dogecoin has a strong community on both Twitter and Reddit. Some early adopters use it for tips and other purposes on social media. Dogecoin initially rose in value during the late 2017 bull run surpassing $1 before crashing in the 2018 bear market.
Its value picked up again between late 2020 and 2021. This time, it has gained a lot of new fans, including Tesla CEO Elon Musk. Although its value has also dropped significantly, it is still one of the top cryptocurrencies by market cap.
Dogecoin's rise has inspired several other meme coins, and several merchants now accept it. Tesla and SpaceX even accept it for their merchandise. Dogecoin's underlying technology comes from Litecoin and uses the Scrypt algorithm. However, its supply is unlimited.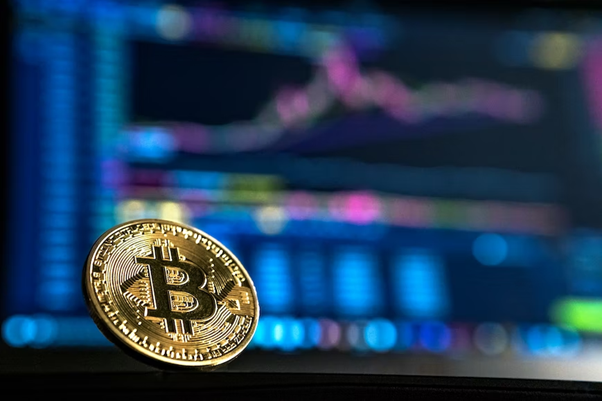 High Trading Fee's Abolished – FTX token (FTT)
FTX token is the native token of the fast-growing exchange, FTX. The token launched in 2019 and is ideal for those using the FTX platform. It helps reduce trading fees and offers other benefits for those using the exchange.
Over time, its value has increased, and it peaked at $84 in September 2021. While its value has since dropped, it's still in the top 30 cryptocurrencies by market cap. FTT has a total supply of 330.2 million, although the current supply is not up to half of that. It's also possible to stake FTT on the exchange and earn rewards.
The Big Eyes project has a solid plan of action and attractive services for its users. As highlighted in the whitepaper, part of its goal is to become one of the leading NFT projects. Join now to get the benefits of being an early adopter.
Enter Presale: https://bigeyes.space/#signup

Disclaimer: This is a paid release. The statements, views and opinions expressed in this column are solely those of the content provider and do not necessarily represent those of NewsBTC. NewsBTC does not guarantee the accuracy or timeliness of information available in such content. Do your research and invest at your own risk.