Cryptocurrency is one of the most remarkable digital discoveries of the twenty-first century. The blockchain-based crypto market has improved the quality of life and provided endless opportunities for society. These digital assets could potentially outperform traditional financial institutions by utilising blockchain technology.
Binance Coin (BNB) has established itself as a crypto heavyweight by generating large profits for its investors, whereas Tamadoge (TAMA) has gained widespread recognition as the next big dog-themed meme coin following Dogecoin and Shiba Inu. Big Eyes Coin (BIG) appears unexpectedly in the cryptocurrency market with beautiful cat-themed currency and has been earning tremendous adoption and popularity. In this article, we will explore why Big Eyes Coin may be your best bet for a cryptocurrency purchase.
The Play-To-Earn Coin – Tamadoge
Tamadoge (TAMA) is an interesting new meme coin that has joined the Doge ecosystem. It is also central to the Tamaverse, a site where users may develop, breed, care for, and fight Tamadoge pets. Tamadoge is a deflationary dog coin play-to-earn (P2E) platform that serves as a native currency for the Tamaverse in-game Metaverse.
TAMA is the name of the native crypto asset, which is created on the Ethereum network. This is a deflationary token that is also known as a meme coin. Tamadoge (TAMA) is a deflationary dog coin P2E platform that serves as a native currency for the Tamaverse in-game Metaverse.
Tamadoge's founders consider their project as the future Dogecoin because their coin is a utility coin. Tamadoge will hold an overall token supply of 2 billion. Before the DEX listings, 50% of the total amount will be offered in public pre-sale. 20%, or 400 million tokens, are earmarked for listing on centralised and decentralised exchanges, while the remaining 30% will be unlocked over the next ten years and will be used to support the project over time.
Many cryptocurrency networks charge a transaction fee for each transaction on their platform, and the money is usually used to fund the project or secure long-term funding. Tamadoge has a different perspective and charges a transaction tax because they believe that the value of the project must originate from the individuals who use it.
The Largest Decentralised Exchange – Binance Coin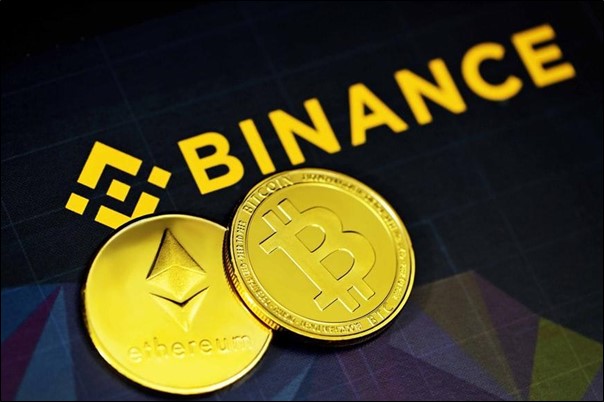 Binance Coin (BNB) has grown to become the world's largest decentralised exchange (DEX). The platform has around 28 million active users. They are also educating their consumers on common misconceptions about Web3 and other facets of cryptocurrency.
Khaby Lame, a popular TikTok star, has struck an NFT agreement with Binance Coin. Binance Coin (BNB) will display an NFT collection to its 140 million followers. Not only will the collaboration include an NFT collection, but Khaby will also use his trademark style to educate his viewers about Web3 misconceptions and raise Web3 knowledge and acceptance.
Binance Coin, which debuted in 2017, is one of the world's most renowned native cryptocurrency exchanges, powered by the Ethereum blockchain and the ERC-20 standard, with a restricted quantity of 200 million BNB tokens. As a result, it has become one of the largest and most trusted cryptocurrency brands.
It includes two parallel blockchains, BNB Beacon Chain (previously Binance Beacon Chain) and BNB Smart Chain (formerly Binance Smart Chain), which serve various purposes. Binance Coin (BNB) and its customer service team are committed to resolving client difficulties worldwide. BNB Smart Chain is a programmable blockchain that runs smart contracts, letting developers use it in a variety of ways, such as constructing decentralised apps (dApps), minting, and selling non-fungible tokens (NFTs), and developing blockchain games.
The Cat Meme Token – Big Eyes Coin
Big Eyes Coin (BIG) was designed to allow more individuals to transition to the decentralised finance (DeFi) ecosystem for income and wealth development by utilising the possibilities of blockchain technology. It is a versatile community token that comes at a time when community tokens are becoming popular wealth production instruments for both commercial and charity groups around the world. Big Eyes Coin aims to capitalise on this popularity and contribute to the development of the blockchain ecosystem by expanding access to investments in cryptocurrencies and non-fungible tokens (NFTs).
Big Eyes Coin will collect a 10% tax on NFT sales and purchases. The tax proceeds from NFT transactions would be divided among BIG Token holders, original asset sellers, and charitable contributions. The platform will provide its users with a dynamic tax structure, as well as automated functions such as auto burn, liquidity pool acquisition, and a marketing wallet.
Big Eyes (BIG) will also collaborate with social media influencers to expand its reach as a meme coin. Users can also look forward to purchasing official products and participating in the platform's fundraising efforts.
The Big Eyes (BIG) platform is built on a dedication to lowering barriers to DeFi adoption. Given the state of development in the DeFi space, the ecosystem remains inaccessible to 99% of the world's population. Big Eyes can assist more people to learn about the blockchain ecosystem and its numerous use cases by providing features like Big Eyes Swap, back-end systems, and interactive education.
The platform has launched BIG, a new cryptocurrency that may be used for a variety of transactional purposes such as staking, liquidity pool acquisition, paying fees, earning incentives, and NFT transactions, among others. Interested purchasers will be able to purchase the token during the presale period. The token's entire supply is limited to 200,000,000,000. You can't afford to be left out. Buy Big Eyes (BIG) now and secure your financial future.


Disclaimer: This is a paid release. The statements, views and opinions expressed in this column are solely those of the content provider and do not necessarily represent those of NewsBTC. NewsBTC does not guarantee the accuracy or timeliness of information available in such content. Do your research and invest at your own risk.