Liquidity and volatility are ongoing challenges for cryptocurrency generally. The challenge of CopPay was to find a way to break the vicious cycle of limited usage; to get people actively using their earned or bought Bitcoin, Ethereum, and Dash on a day-to-day basis, rather keeping them stashed in a digital wallet, passively waiting for their value to increase. After all, broader adoption will drive up value, so really it's in everyone's interest to get crypto working.
However, when CopPay began the research, it quickly became clear that there was already a buoyant online community using cryptocurrencies. But these were largely blockchain enthusiasts trading on little-known online marketplaces.
For crypto to truly come out of hiding, it needed to be accepted everywhere: on- and offline. There was little way for bricks-and-mortar stores to get in on the action. So it became a goal for CopPay to make it this possible – and simple.
A Virtual Solution
The fruit of CopPay labours was the CopPay payment platform: a piece of software that any vendor could use to accept any currently listed cryptocurrency, and also exchange it for FIAT currencies: in real time, without transaction fees. Now Bitcoin, Ether, Dash, XEM, Steem and other cryptocurrencies are accepted within the platform.
All payments are made directly between a buyer and a merchant's cryptocurrency wallet. As it's a software-based product, our platforms can be used online or uploaded onto any PC, tablet, mobile phone or Point-of-Sale device. No specialist knowledge required.
All in all, the product addresses three major pain points:
Allowing merchants to accept cryptocurrency as payment
Giving cryptocurrency holders the means to pay for tangible goods and services
Stimulating cryptocurrency community growth
Supporting and increasing cryptocurrency liquidity
Real World Application
Using CopPay isn't difficult – for anyone. Not for the customers or vendor. Unlike other crypto and FIAT payment technologies, the actual CopPay payment process is simple. It takes less than a minute to complete.
To bring all of this together, let's consider a typical user case:
A programmer has accumulated a lot cryptocurrency – to the point that 'collecting' is no longer a hobby. She has enough to invest in other areas. But as crypto's real-world buying power is limited, she's losing interest in it.
She started changing crypto into FIAT, but it costs a lot do that.
The main issue is that there's nowhere locally where she actually spends cryptocurrency… or so she thinks. Apart from that one cafe downtown that accepted Bitcoin. But it took about ten minutes to process the payment the last time she went there.
But, she's in the neighbourhood and passes by the cafe. She notices a new sign – CopPay – indicating they now accept all kinds of cryptocurrencies: not just Bitcoin, but Ethereum, Dash, Steem, and lots of others. She decides to give the cafe the benefit of the doubt and orders lunch.
When it's time to pay, the cafe owner presents his mobile phone. It's got a CopPay payment system. Once the correct amount of crypto's been entered, the screen displays a QR code. The programmer simply scans it with her phone and makes the necessary crypto transfer. In less than a minute the payment is complete.Everyone's happy. Finally, there's somewhere that is forward-thinking enough to accept different cryptocurrencies as payment. And it's easy to do!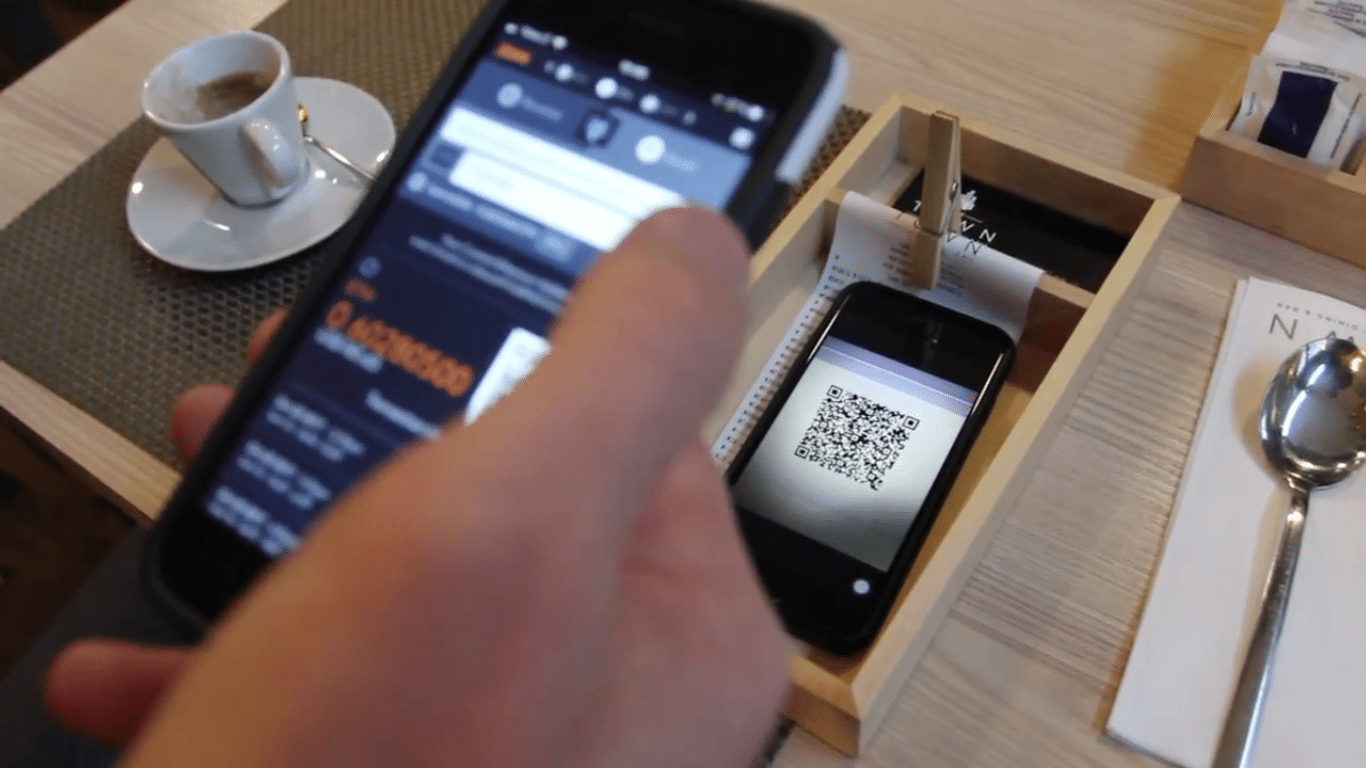 Just wait until she tells her friends…
A Working Platform
"Ultimately, CopPay is a working platform one that's already being used in a number of organizations globally: from Vilnius to Valparaiso. But in order to expand it further (say, from Vancouver to Vladivostok) we need to do two things: raise awareness and raise funds," Vladimir Serzhanovich, CopPay co-founder says.
Both are a work in progress. While we're doing our best to keep the first part ticking over, to achieve the second we're running an Initial Coin Offering throughout November. To find out more and get involved, visit coppay.io.