Cryptocurrency has rocked the economic world, and decentralized finance (DeFi) has changed how people speculate and operate. TMS Network (TMSN) is the new luminary of DeFi and a solid substitute for Optimism (OP) and Loopring (LRC). This article will analyze TMS Network (TMSN) unique features, market forecasts, and why it's the best choice for investors in 2023 over Optimism (OP) and Loopring (LRC). TMS is currently in a first presale stage at a price of $0.0047.
Optimism (OP) Explained
Optimism (OP) is one of several layer-2 scaling solutions available. These refer to platforms that make working on the blockchain faster and less expensive by adding an extra layer to the chain where transactions may be processed.
According to CoinMarketCap, the value of Optimism (OP) was $4.57 when it first entered the open market via the first airdrop on May 31, 2022. But it appears that the price was overestimated. Optimism (OP) fell to a low of $0.7973 almost right after, as the market concluded it was overpriced before completing the day at $1.44, which was 68.5% below the starting price.
Loopring (LRC) Market Analysis
In 2017, Loopring (LRC) carried out an initial coin offering (ICO). The whitepaper for Loopring (LRC) was made available on September 8, 2018. Today, Loopring (LRC) is ranked No. 79 in the entire cryptocurrency ecosystem with a price of $0.38.
Loopring (LRC) has been on a strong upward trend over the past week, rising by 3.08%. Recently, Loopring (LRC) has demonstrated very significant potential. Therefore now would be a good time to get in and make an investment.
Loopring (LRC)'s price rose by 48.73% during the previous month, adding a monstrous $0.19 on average to its present worth. The currency can now turn into a reliable asset if it continues to increase due to its unexpected rise.
Why TMS Network (TMSN) Is A Good Substitute For Optimism (OP) And Loopring (LRC)
TMS Network (TMSN) is a decentralized trading platform built on Ethereum. The network promises to transform the market by tackling the most important problems that traders encounter. With quick and effective transaction processing, it provides a smooth and joyful trading experience. TMS Network (TMSN) also offers traders the resources they need, including social trading, on-chain analytics, trading bots, and strategy builders, to make wise judgments and carry out deals with confidence.
TMS Network (TMSN) extensive selection of educational materials and tools, such as instructional videos, webinars, and manuals, assist traders in bolstering their awareness and comprehension. It has characteristics that can push it to progress beyond the aforementioned coins, for instance, trading alerts and arbitrage prospects that allow traders to stay one step ahead of the market and make gainful trades.
TMS Network (TMSN) is the new star of DeFi, and its special characteristics and market forecasts make it a good alternative for Optimism (OP) and Loopring (LRC). As we get into 2023, TMS Network (TMSN) presents the best option for investors hoping to trade in equitable, open, and effective markets.
Accordingly, if you're seeking to invest in a cryptocurrency that could offer a decent return on investment, TMS Network (TMSN) is a perfect choice.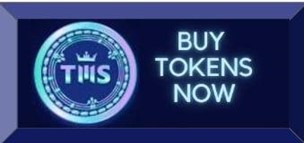 For more information on TMS Network (TMSN) please see the links below:
Presale: https://presale.tmsnetwork.io
Website: https://tmsnetwork.io
Telegram: https://t.me/tmsnetwork
Twitter: https://twitter.com/tmsnetworkio
Disclaimer: This is a paid release. The statements, views and opinions expressed in this column are solely those of the content provider and do not necessarily represent those of NewsBTC. NewsBTC does not guarantee the accuracy or timeliness of information available in such content. Do your research and invest at your own risk.