The MyWish platform was created with the goal of implantation high technologies into real life. The introduction of smart contracts allowed creating the necessary services for crypto-owners, but understanding of its application and convenience did not appear immediately. For lots of people, the creation of a smart contract still seems to be a very complex technological process, which is only available to the dedicated ones. MyWish project has an intention to dispel this myth and make smart contracts accessible to anyone who does not have special knowledge.
The interface of the MyWish platform is very simple to popularize the idea of applying smart contracts, because with its help it is possible to solve a huge number of issues in the digital economy. Smart contracts can replace a number of institutions that regulate the circulation of money in the fiat world.
The statistics of signed in users on MyWish and the number of concluded smart contracts since the launch of the platform demonstrate that they are moving in the right direction. On top of that, there is a sustainable trend for smart contracts to be in a high demand, which means that people willingly accept this kind of innovation.
MyWish has 537 signed up users and 205 concluded contracts on the platform within 2 months after the launch of the project.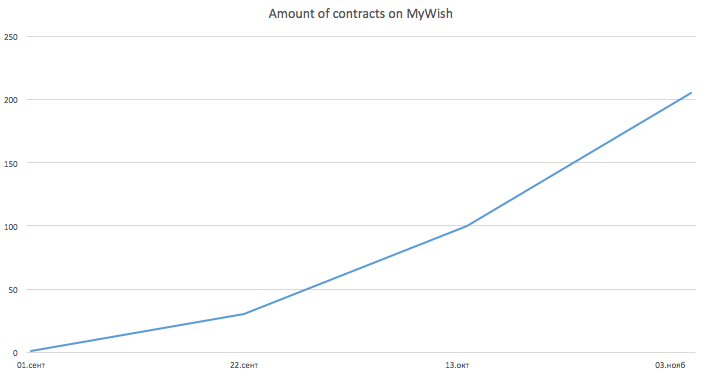 The most popular is Will contract, which allows its users to transfer funds to the backup wallet in case of a long absence of the owner. There are 133 registered contracts.
Contract Lost key (transfer of funds to the backup wallet in case of key loss)
and Deferred payment (transfer of funds to the wallet of another owner after passing a certain period) concluded 12 people for each contact.
One pair concluded a Wedding contract.
In addition, apart from the contracts for individuals, MyWish is working on contracts in B2B sector. Their trial contract for a pizzeria for one day found a response among 47 owners of the ether.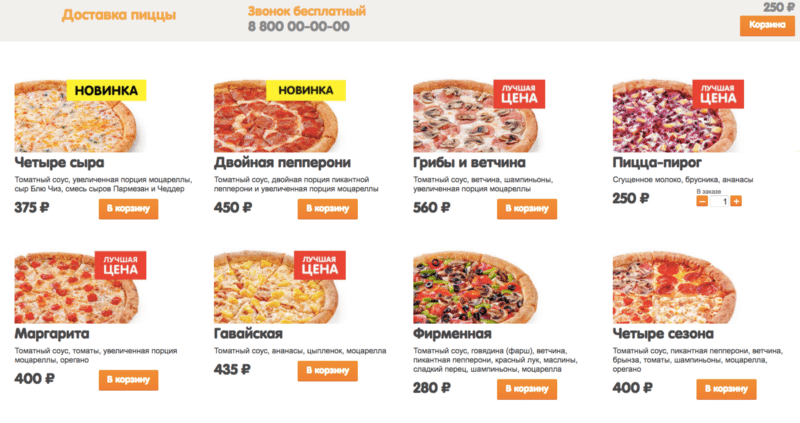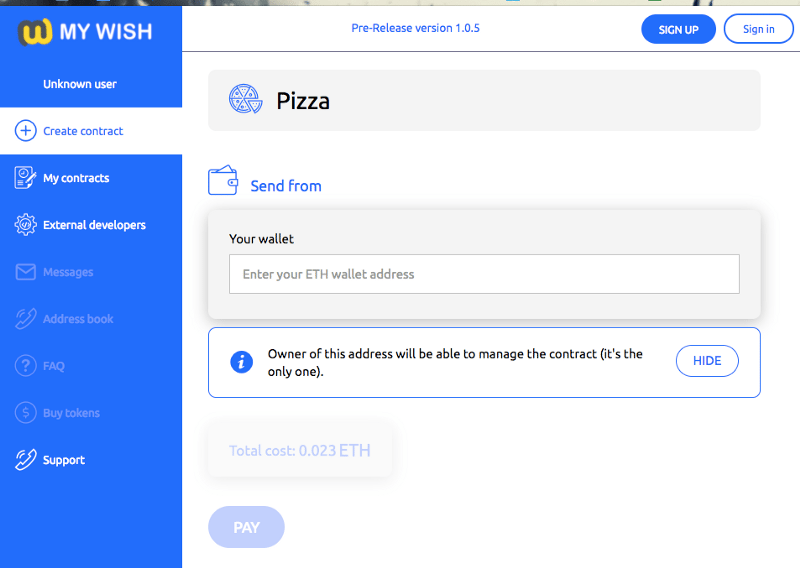 The company has a plan to invest heavily in the direction of smart contracts for business, as there is the prospects for growth. In addition, the Insurance contract is expected to be launched soon, which will open up new opportunities in the sphere of insurance.
________________________________________________________________________
MyWish Pre-ICO raised $220k during the pre-ICO, 170% of cap. Now, MyWish token sale started: https://mywish.io/. Join the telegram group for more information: https://t.me/MyWish_platform