Fresh off its 1-year anniversary celebration after a momentous year highlighted by the major success of its IEO platform as well as Launchpad, ProBit Exchange has burst out of the gates to ride the momentum en route to claiming a spot among the top 20 exchanges in terms of true web traffic.
As one of the most popular exchanges worldwide, ProBit has continued to be endorsed by an eclectic range of projects and has meticulously built a massive crypto community:
270,000 active monthly users
6 million monthly visitors
Top 30 in real volume (Coingecko metrics)
41 million combined monthly views on ProBit's Coinmarketcap and Coingecko pages
According to statistics from Similarweb, ProBit Exchange now boasts a healthy 1.65 million monthly visitors from both ProBit Global and ProBit Korea websites. With HitBTC at 1.2 million monthly viewers and KuCoin at 1.5 million monthly viewers, this places ProBit Exchange firmly as the #19 ranked exchange although the updated statistics are not reflected in the ranking as of press time.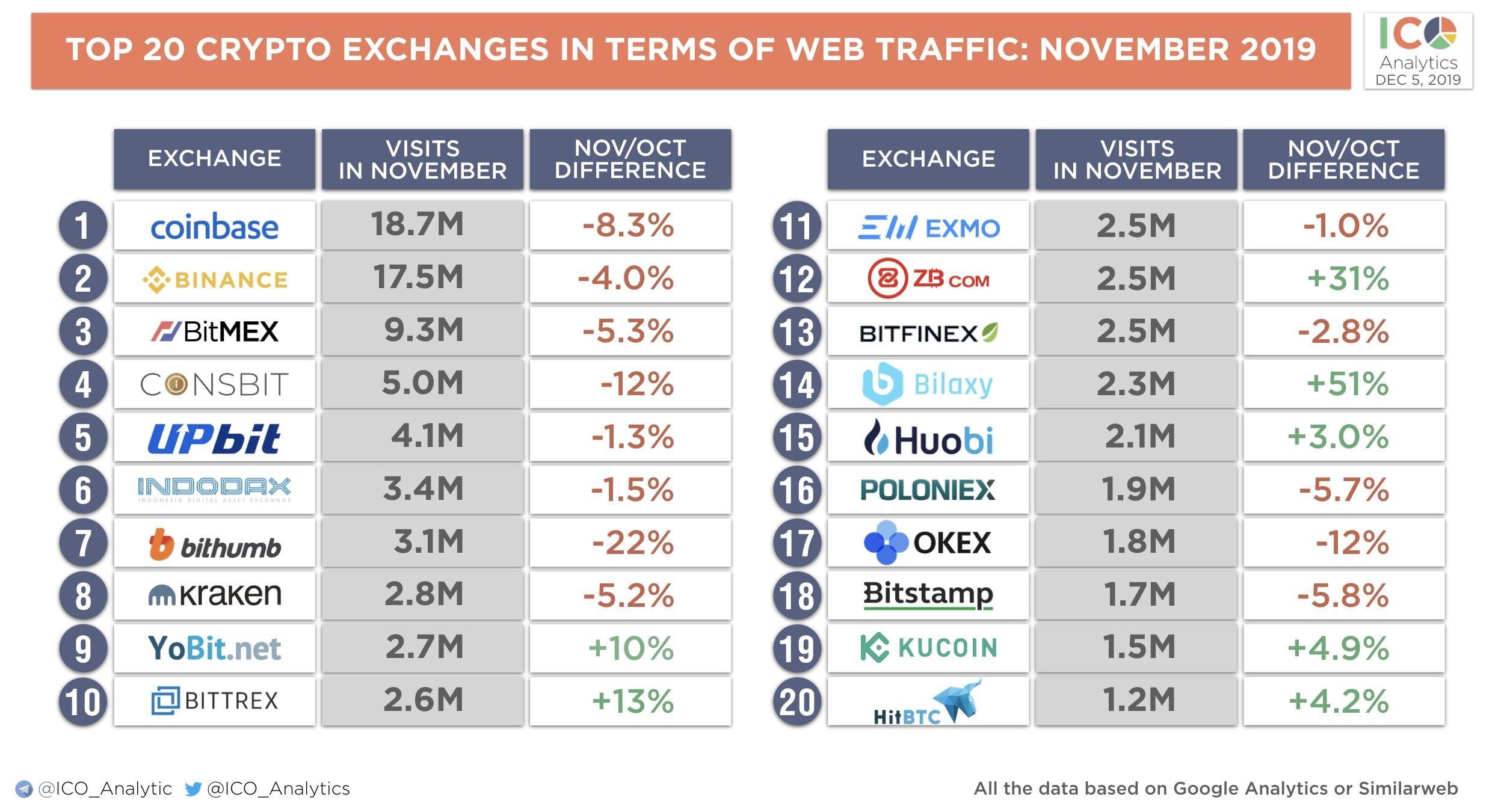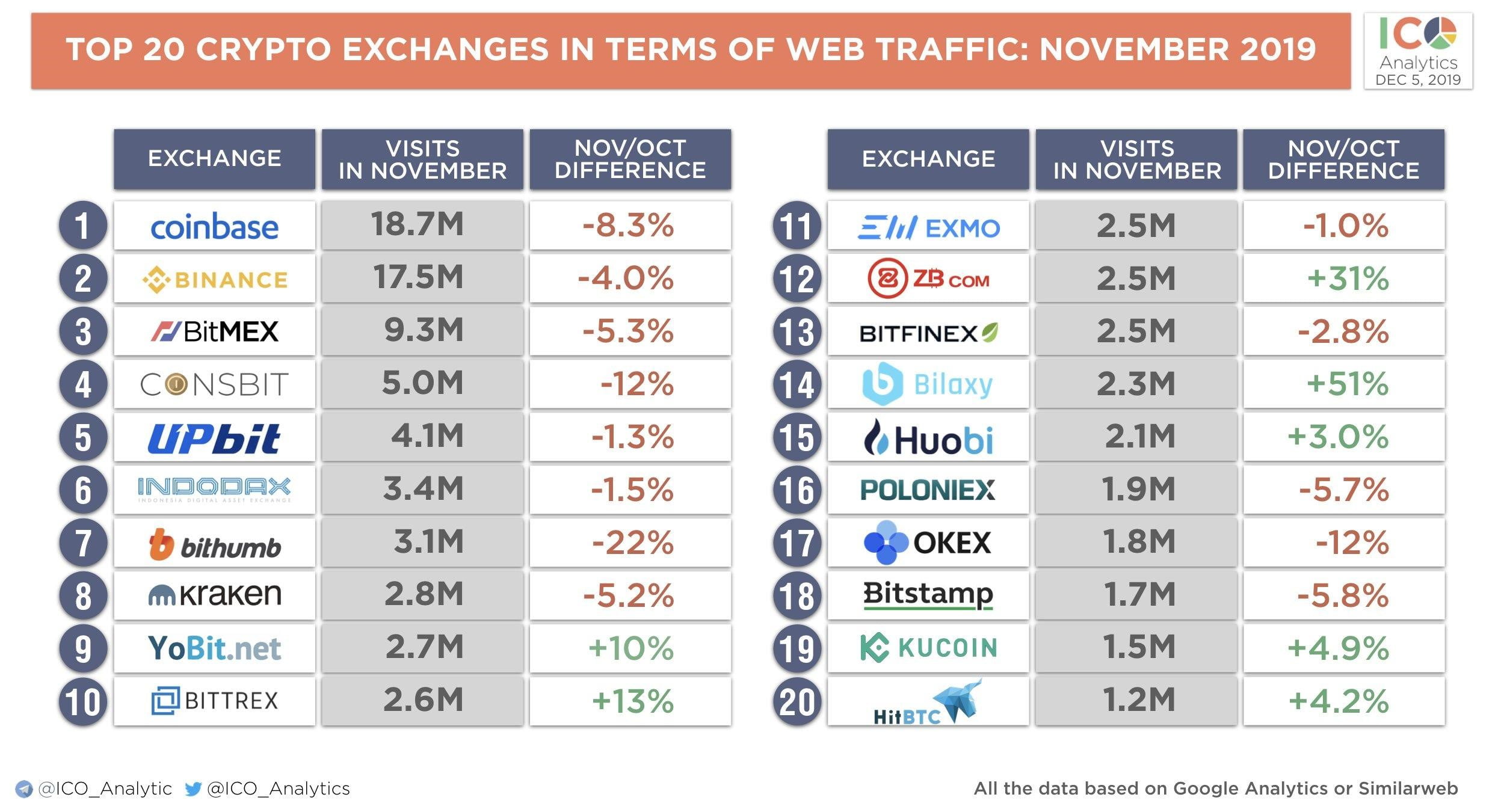 ProBit rapidly rose to fame following its extensive IEO success having run over 150 rounds of IEO as the industry leader in flexible and versatile token sale services. In order to accommodate the requests of projects in search of more extensive features, ProBit launched its very first exclusive Launchpad Premium IEO for Sport X.
The digital sports IP platform quickly sold out their Launchpad to raise $50,000 and this success was duplicated on the secondary market, with SportX (SOX) tokens delivering over 200% ROI following the same day listing advantage for the various token holders who had participated in ProBit's inaugural Launchpad.
ProBit Exchange has successfully delivered positive ROI for every single Launchpad project fortunate enough to pass their strict due diligence standards with an emphasis on the use case, utility, and a highly capable project team. Their secondary market offerings have helped drive up  CPUCoin and Medium tokens 40% and 120% respectively, with Nexxus on deck December 16th as their Launchpad hopes to shoot for the moon.
Nexxus Rewards is centered on the premise of disrupting stale, traditional forms of user rewards by implementing a buyer demand substantiated token incentive system that funnels perpetual funding for both charities and merchants through the use of NRX tokens. With a strong start to the first phase of their Launchpad, Nexxus will look to replicate the success of ProBit's previous Launchpads following the continued growth and platform refinements of the freshly certified top 20 exchange.
About ProBit Exchange
ProBit Exchange is a global cryptocurrency exchange.  ProBit Exchange only lists promising, qualified and deserving cryptocurrency projects. ProBit Exchange boasts order matching speed of over 1.5 million orders per second, superb security which supports hardware security keys and a customizable user interface.
ProBit Exchange is able to support an IEO with more than 5 currencies, multiple sales round, different bonus rates, and various lock-up structures. The funds received are stored with the same high-level protections that ProBit Exchange uses for exchange's deposits.
Preferential listing treatment is given to projects that conduct IEO on ProBit Exchange.
For more information on running an IEO on ProBit Exchange, please send an email to partnership@probit.com
ProBit Global: www.probit.com
ProBit Korea: www.probit.kr