To lower the risk associated with buying cryptocurrencies, and to strengthen your portfolio, you might opt for digital assets that have a track record of producing sizable gains or at least a solid guarantee of such yields. In this article, we'll look at 5 tokens that can make 2023 a great year for you.
These crypto coins have unique qualities that make them valuable additions and offer a streamlined revenue strategy that could lower risk. Explore these coins and what they have to offer by reading this piece.
Chiliz (CHZ)
Chiliz, an ERC-20 token, serves as a link between sports teams and their fans. It makes it possible for sporting organizations to interact with and hear from their fans on a bigger scale. The system's integration of smart contracts allows for fan participation and voting on club-related issues.
Chiliz makes the user experience rewarding by relying on fan participation and rewards. The network offers fan tokens that enable users to carry out platform operations. These rare tokens can be purchased using the CHZ token. NFTs can also be purchased using CHZ tokens.
EOS (EOS)
EOS (EOS) is an open-chain blockchain platform. The flexible WebAssembly engine that powers its native coin, EOS, assures free transactions. EOS is a programmable DPoS cryptocurrency that lets consumers pick and choose different node operators. Projects can be developed by developers using a variety of blockchain technologies.
Developers and token holders are the foundation of the growth of EOS (EOS). Transparency, openness, accountability, and autonomy are just a few of the many key characteristics that set EOS apart. EOS is currently one of the top fifty coins according to CoinMarketCap. Its market cap is worth between one and two billion dollars at its current price, which is less than one dollar.
Tezos (XTZ)
Another cryptocurrency to buy right now is Tezos (XTZ), a major player in the cryptocurrency industry with tremendous skills and profit-making possibilities. The vast ecosystem that is powered by Tezos (XTZ) is home to developers, creators, and innovators who are all dedicated to expanding and improving the protocol that drives Tezos (XTZ). Tezos (XTZ), one of the most popular coins on the cryptocurrency market, appeals to developers, traders, and fans alike.
Users can create crypto projects spanning Web3, non-fungible tokens (NFTs), DeFi, gaming, development tools, and more with Tezos (XTZ). By using their tokens, holders can generate a passive income. Users of Tezos (XTZ) have the option of trading the cryptocurrency for high returns or investing and lending the cryptocurrency for token payouts.
Theta Network (THETA)
With the real-time rendering of virtual reality (VR) worlds being one of Theta Network's key use cases, it may well prove to be an essential component of the metaverse's critical infrastructure.
Theta Network and the THETA token will undoubtedly become important components of many metaverses due to the wide range of use cases it can offer. Theta Network has succeeded in creating a fervent group that is likely to support its initiative in the long run. But as a decentralized streaming protocol for the metaverse, Theta Network is garnering a lot of interest.
Aave (AAVE)
Aave (AAVE) is the first DeFi lending system for anyone interested in borrowing tokens. The Aave protocol enables users to freely lend and borrow digital cash. AML documents, intermediaries, or KYC procedures are not necessary to join the Aave platform.
In September 2022, Aave made the announcement that the third iteration of the Aave protocol would be launched. The present Aave protocol 2.0 will have improved functionality in this version. The Aave team will implement significant updates that address the shortcomings of the current version.
Big Eyes Coin (BIG)
The Big Eyes community is impatiently awaiting the fulfillment of its roadmap commitments. It may never be simple to recreate the presale's enormous success. The Big Eyes ecosystem has many reasons to be optimistic. Thanks to Big Eyes Coin and NFTs on Big Eyes, there will be a sizable liquidity pool.
The crypto community might witness a significant pump of the Big Eyes Coin to extremely profitable values, due to the excitement surrounding the launch. You can board the train and join the group of people who stand to gain financially from this launch.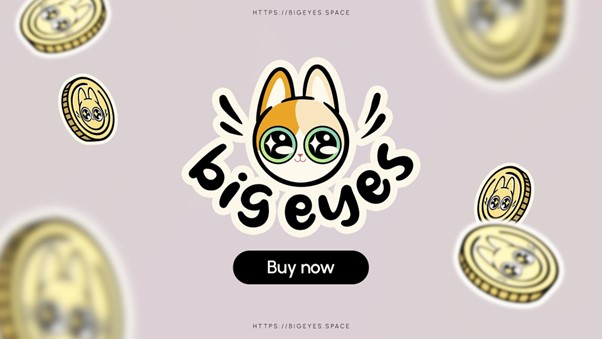 Final Thoughts
Due to the crypto market's volatility, finding the best crypto stocks to invest in might be a bit challenging and tricky. However, presale tokens like Big Eyes pose less risk and could be your go-to coin if you want to have the best new year.
Big Eyes Coin (BIG)
Presale: https://buy.bigeyes.space/
Website: https://bigeyes.space/
Telegram: https://t.me/BIGEYESOFFICIAL
Disclaimer: This is a paid release. The statements, views and opinions expressed in this column are solely those of the content provider and do not necessarily represent those of NewsBTC. NewsBTC does not guarantee the accuracy or timeliness of information available in such content. Do your research and invest at your own risk.