Although Conflux (CFX) and Ravencoin (RVN) have emerged as gainers in recent weeks, experts believe that it could also be a pump-and-dump event. Meanwhile, TMS Network (TMSN), a new project, has made a big splash in the market with massive presale success.
Conflux's (CFX) Ballistic Rise Can Be Due To Hype
The Conflux (CFX) network has emerged as one of the fastest-growing crypto projects in the past month. According to data by Coingecko, Conflux (CFX) has grown by more than 500% in the past 30 days. However, market experts believe that this sudden rise in the value of Conflux (CFX) is largely due to speculation and hype. Conflux (CFX) has shot to fame on the basis of its claim that it is the only crypto network that has the approval to operate in China. Conflux (CFX) is a blockchain network that aims to bridge Asian and Western crypto communities, and economies. In recent weeks, Conflux (CFX) has continuously innovated and expanded its ecosystem, resulting in an increase in its market capitalization. But Conflux (CFX) still trades at $0.34, which is 80% below its all-time high of $1.70.
Ravencoin (RVN) Gains But Still Low On Market Capitalization
Ravencoin (RVN) is a blockchain-based protocol that allows users to issue, and incorporate digital assets within the crypto arena. Ravencoin (RVN) works on the proof-of-work consensus mechanism, and serves as an alternative to other token-capable chains like Ethereum. Ravencoin (RVN) was built to optimize transferring of crypto assets from one party to another. The recent northward market movement has helped Ravencoin (RVN) climb up on the price chart. The price of Ravencoin (RVN) has increased by 27% in the last seven days. However, Ravencoin (RVN) is still 11% down on the monthly chart. Ravencoin (RVN) is also out of the top 100 cryptocurrencies by market capitalization, as it is ranked 131st.
TMS Network (TMSN) Begins Presale Stage 2
TMS Network (TMSN) is currently running in stage 2 of its presale phase. TMSN tokens have already registered a pump of about 1200% from their initial value of $0.003. As of now, TMSN tokens are available to purchase at $0.039. The platform has secured around $3.50 million within a month of its launch, and the coming months are looking more promising.
TMS Network (TMSN) has been developed to solve prevailing trading issues, like centralization, slow transaction times, opaqueness, low profits, and high fees. TMS Network (TMSN) has developed a state-of-the-art decentralized platform that facilitates the online trading of digital assets, including stocks, Forex, futures, cryptocurrencies, and CFDs. TMS Network (TMSN) supports the trading of several digital assets. This, in turn, maintains high liquidity on the platform. TMSN is the native cryptocurrency of the ecosystem of TMS Network. The platform has also launched a new financial mechanism for revenue-sharing. All TMSN holders will be receiving a portion of the revenue, which the network will earn through charging commissions on transactions.
TMS Network (TMSN) has maintained its integrity by facilitating transparent, and error-free trade activities. TMS Network (TMSN) is equipped with a user-friendly interface. All proceedings on this blockchain network are run by its smart contracts. The use of smart contracts has also kept all middlemen away from the network. Thus, TMS Network (TMSN) is capable of allowing people to finalize their trade activities at a nominal fee. TMS Network (TMSN) USP is its scalability, which aids the platform in managing an increased number of trade activities without hurting its speed. TMS Network (TMSN) is also praised for enhancing the trading experience through its various educational resources, like trading signals and market analysis.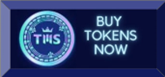 Find out more information here…
Disclaimer: This is a paid release. The statements, views and opinions expressed in this column are solely those of the content provider and do not necessarily represent those of NewsBTC. NewsBTC does not guarantee the accuracy or timeliness of information available in such content. Do your research and invest at your own risk.