Zenith.Finance, the core lending protocol on Cube Network, has announced that its native token ZNT will list on Huobi Global on July 6, 2022.
According to an official announcement from the leading cryptocurrency exchange, Huobi Global will officially list ZNT and open trading for ZNT/USDT trading pairs at 9:00 UTC on July 6, 2022. Users can start depositing ZNT at 13:00 UTC on July 5, 2022. Withdrawals for ZNT will be available at 9:00 UTC on July 7, 2022.
Zenith.Finance is the first and core lending protocol on Cube Network. Featuring a fast, low-cost, safe and simple-to-use lending platform, Zenith.Finance allows every crypto player——from novices to veterans——to earn a high-interest yield on his/her cryptocurrency.
As one of the leading lending protocols in 2022, Zenith saw some major successes shortly after its launch on Cube Network's testnet. With respect  to product dimension and funding, Zenith has performed well, indicating that its IFO and listing may similarly succeed.
During its testnet period, Zenith attracted over 38,000 followers on social media, saw nearly 100,000 transactions, accrued more than  17,410 wallet addresses and received 14,000 pieces of users' feedback;  which are impressive statistics for a protocol during its testnet period.
Zenith's testnet performance has attracted the attention of top crypto venture capital firms and secured hundreds of thousands of dollars in liquidity investments from the Cube Ecosystem Foundation, enabling Zenith to provide high-liquidity, high-yielding and diverse lending services for users in the Cube Network ecosystem.
Taking a look at Zenith's tokenomics, we can see that ZNT has weaved a comprehensive and steady deflation system with controls on circulation and supply. With its token generation and distribution system, Zenith reduces the risk of having a large number of ZNT sold off at once, undermining its token price.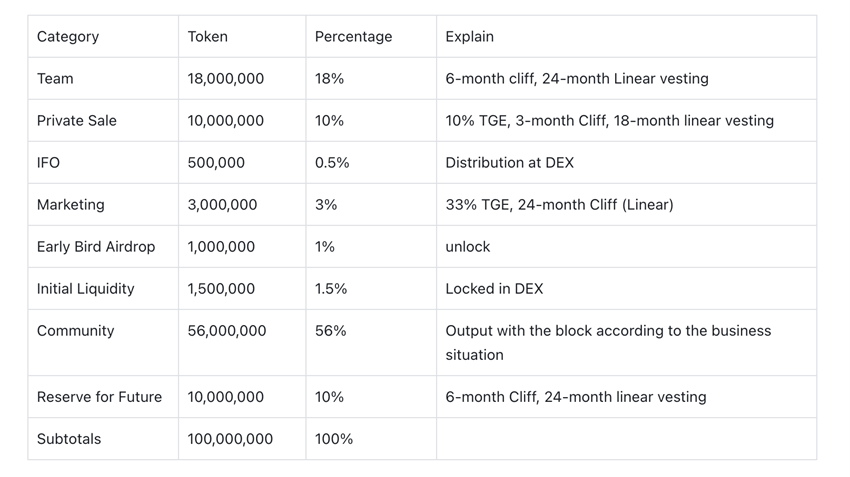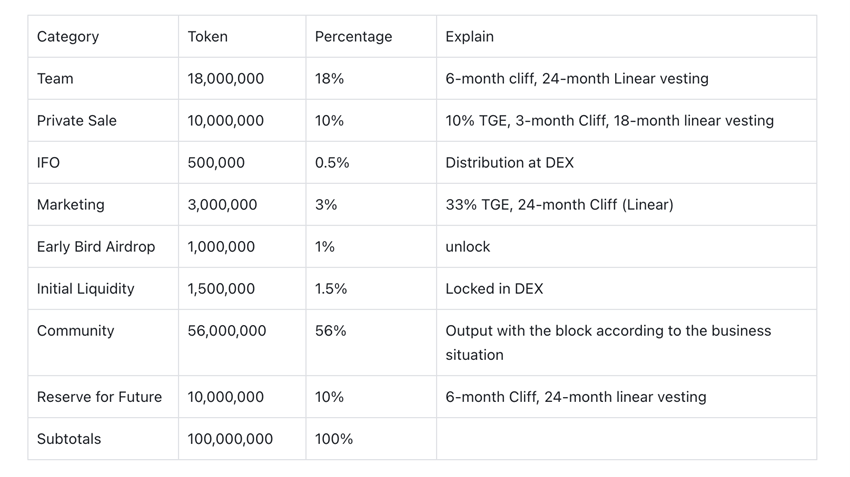 Zenith's recent performance is a precursor to its pending IFO success on Capricorn's Greenhouse platform. Within 24 hours, more than 145 wallets participated in ZNT's IFO, using 1,896,323.461 CUBE tokens, which is25 times that of the target sale number.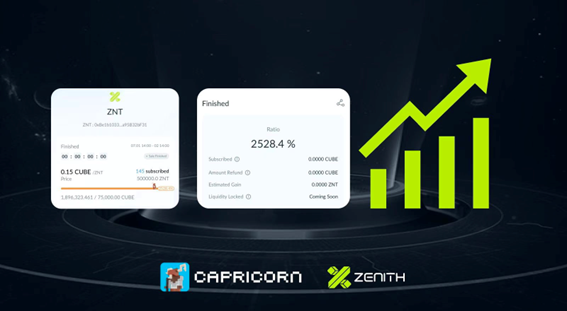 With the expectation that Zenith will be launched on Cube Network's mainnet on July 6, after its listing on Huobi Global, it is foreseeable that ZNT is headed for success, and could very well shore up investor confidence in today's market.