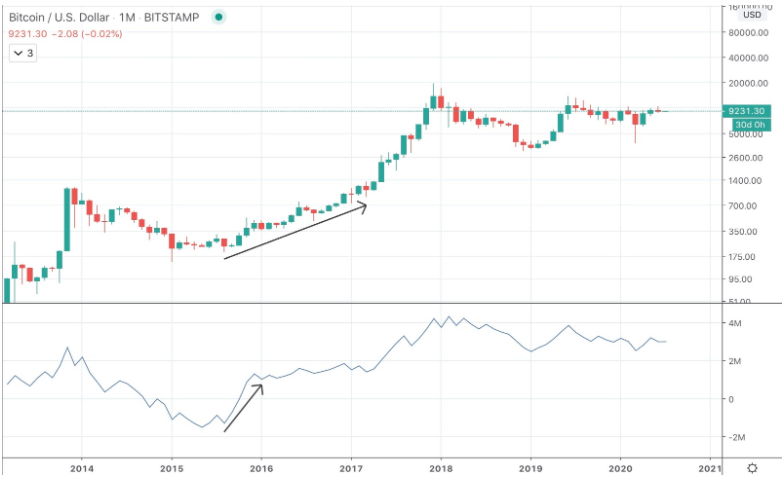 The On-Balance Volume indicator was created by Joe Granville, and is used to measure the cumulative volume of buying or selling pressure.
Granville based the concept on the idea that volume often precedes price in financial markets, earning it the nickname the "smart money indicator." Volume can signal when large wealth whales are taking positions before the rest of the herd.
The smart money traders take positions slowly and carefully to prevent a breakout in price action from happening. As they do so, OBV shows an increase ahead of the eventual breakout, as is shown above ahead of Bitcoin's historic bull market.