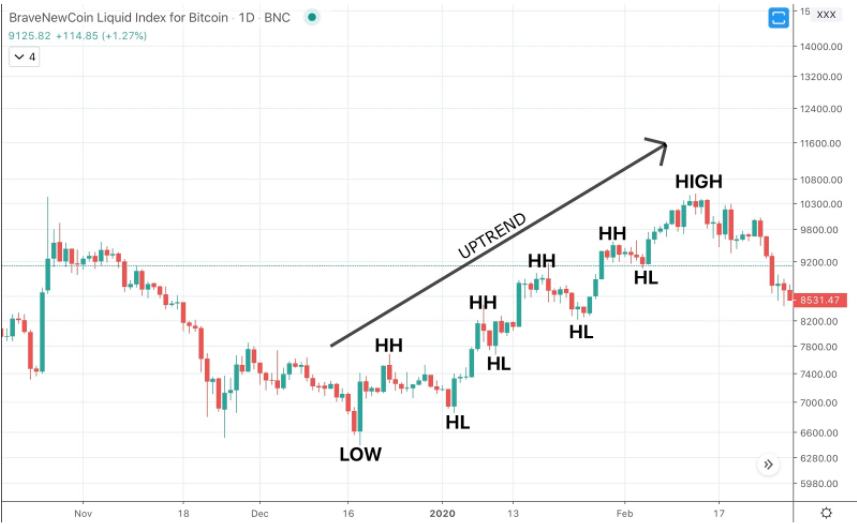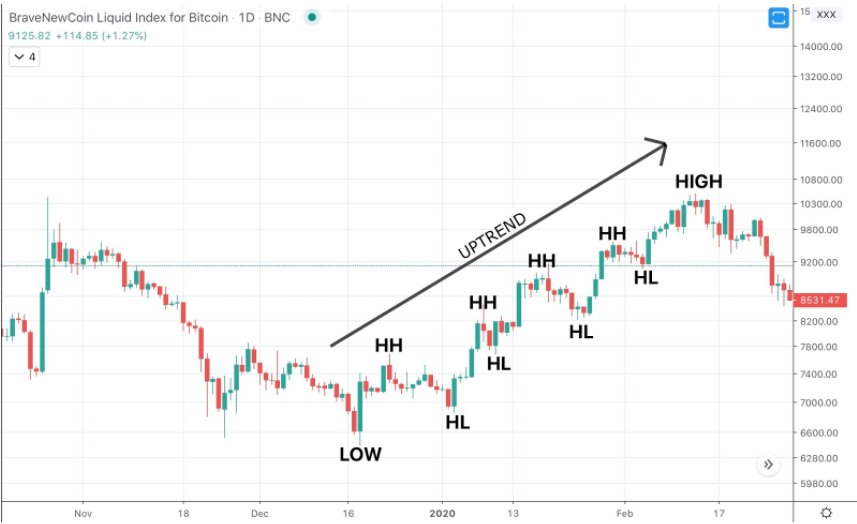 Uptrends, by definition, are series of higher highs and higher lows. As bullish investors buy up any short-lived dips, then push the asset price higher before the profit-taking begins, an uptrend can take hold.
Uptrends, like downtrends can be supported by an uptrend line. In cryptocurrencies, uptrends have shown to be particularly powerful. The low liquidity, speculative assets rise sharply and grow parabolically in value.
Uptrends begin to wane when higher highs fail to be put in, or when lower lows begin to form on higher time frames.
Uptrend Trading Strategies
During uptrends, traders will want to buy or long each fall to support, then take profit once a sufficient price point has been reached.
Investors may simply seek to hold during these powerful phases. Traders should take caution to set limit orders higher after taking profit, to not miss out should the rally continue.