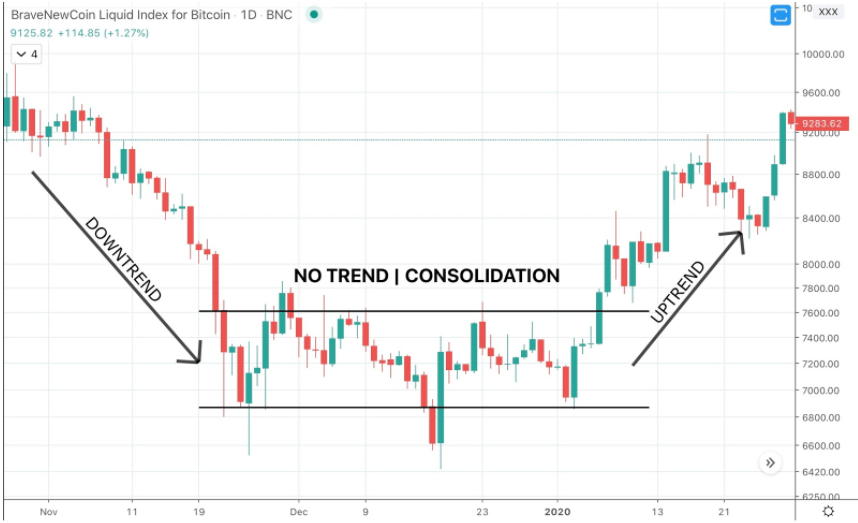 When a sequence of higher highs and higher lows or lower lows and lower highs begins to end, it is often a sign that the trend is reversing and traders should take note.
It is when trends begin to reverse, that the sideways action may take place for extended periods.
This lack of a trend is also called consolidation, and also occurs ahead of continuation and not only trend reversals.
This type of trading range often creates boredom in the underlying asset. The stagnant price action also causes a drop in volatility. However, when volatility drops low in cryptocurrencies and Bitcoin, an explosive move usually follows.
The longer an asset consolidated for and coils between support and resistance, the more powerful the resulting move.
Sideways Trading Strategies
Many traders choose to sit out during this type of price action to avoid getting chopped up in movements that don't result in large enough swings to trade profitably.
Those who do decide to trade the range, must be quick to enter and exit positions once support or resistance is touched. Simply buying low and selling high works best here, but keeping stop losses tight is paramount to protecting from a larger breakout, should one occur.
Those who do decide to stay sidelined, will want to watch for a breakout, confirmation, and potentially a retest before taking a position.