SO that is another day of trading complete in our bitcoin price trading efforts and – once again – we've got plenty to discuss heading into the US session this evening. Price didn't have a great overnight session last night and – in this morning's coverage – we noted that the current action was a corrective response to the run that dominated the last few months. Basically, markets were looking for an excuse to sell and recent situation out of China given them exactly such an excuse. Compounds this with the latest comments from Jamie Dimon of J.P. Morgan and things get even worse.
Again, however, as we set this morning, this is no time to panic. When price falls like this it really is an opportunity to jump into the market at a discount to previous highs and you only need to take a look at action over the last few years to recognize this fact. Every time price dipped, it is done so to between 5% and 10% on the smaller dips and a maximum of 40% before recovering. We are now close to 30% off ties this time, so we'll do a turnaround or, at least, we shouldn't see too much by way of further depreciation.
So what are we looking at for the session tonight? Take a quick look at the chart below to get an idea of the levels in focus.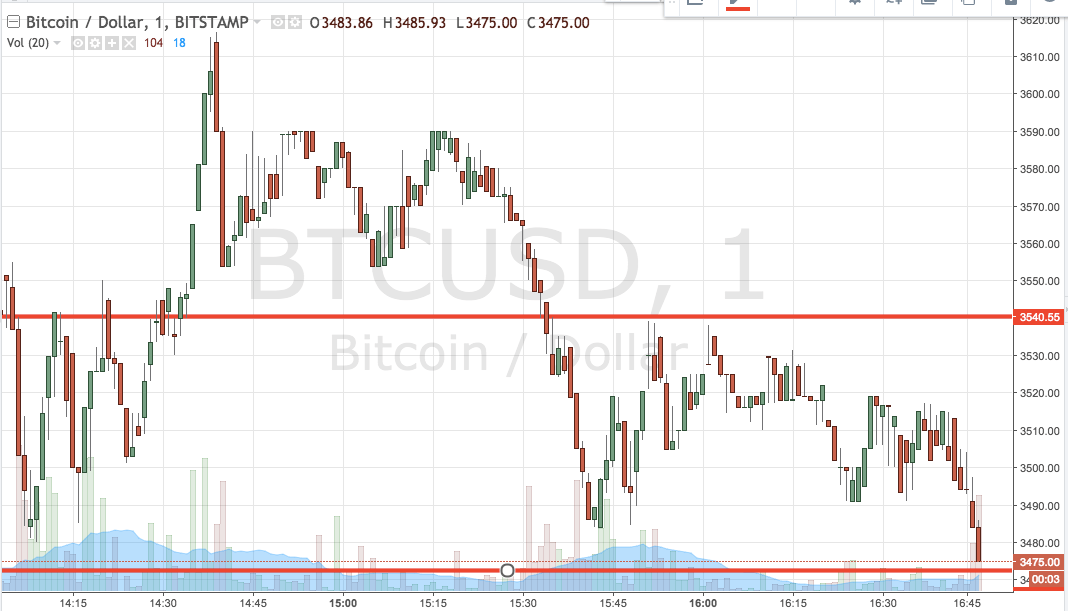 Right now, we are looking at support to the downside around 3470 and resistance to the upside at 3540. If we see price close above resistance, we will jump in towards 3580. A stop loss at 3525 works well to define risk on the position. Commute away, and the more realistic of the two trades, if we see price close below support, we will jump in short towards a downside target of 3430.
Charts courtesy of Trading View